In the immortal words of J.T. – "when you feel the good, good creepin' up on you," the only thing left to do is "dance, dance, dance… come on." It's an undeniable fact that humans love to shake what their Mamas gave them. We bet you've been to an office party or two this month and have seen more than your fair share of head-bouncing, toe-tapping, booty-scooting or full out please-tell-me-someone-videoed-Linus-getting-low-low-low-low-low-low-low. And we know you've loved every sweaty minute of it.
That's why we thought we'd close out the year with the best dance headlines we could find. From unsuspecting pedestrians triggering hundred-person dance parties, MS patients kicking up their heels to kick their illnesses to the curb, to beautiful stories of inclusivity for deaf dancers and dancers of color as well as a happy dance that helped a formerly homeless woman land a job, these headlines will make you want to turn on some tunes and dance like nobody's watching…
"Nobody cares if you can't dance well. Just get up and dance. Great dancers are great because of their passion."
– Martha Graham
A Happy Dance Can Get You Hired
For two years Kallayah Jones was homeless, unable to save enough money to rent a place of her own, so when the chance came to interview for a waitressing job that could change all that, she was understandably nervous. But she took the advice of her boyfriend and concentrated on just "being herself."  The advice worked.
While the restaurant's manager was already impressed with Jones during the interview, it was what the job candidate did when she left the building that clinched the deal. So excited about how the interview went, Jones did a little happy dance in the parking lot – right in front of the restaurant's security cameras. She was hired on the spot.
In an interview quoted on Goalcast.com Jones said, "Anytime you're happy. Anytime you get a blessing. Anytime you had a great opportunity and had something you've been working towards for years or months or whatever you're praying for, just dance." You heard the woman – just dance!
A Prescription for Ballroom Dance Helps MS Patient Ditch Her Cane
Mary Keen, a 75-year-old grandmother in Knoxville, Tennessee was diagnosed with Multiple Sclerosis more than twenty years ago. As the disease progressed, she found herself in need of a cane to remain stable when she walked.
In 2013 her doctor prescribed a new solution – ballroom dance. "When I first walked in I thought, uh-oh, I'm not gonna be able to do this," Mary admitted in an interview with WBIR Channel 10 News. But with a dedicated instructor and perseverance, not only does Mary no longer need a cane, but her MS is in remission, and she has gone on to win multiple trophies in local ballroom competitions. Mary's doctor was so pleased with her progress, he now regularly prescribes ballroom dance to his patients with MS.
Pedestrians Unwittingly Trigger Dance Parties
This summer pedestrians in Manhattan's Grand Army Plaza found themselves in for a surprise when the followed one simple direction: Stand Here for Dance Party. A group called Improv Everywhere placed a decal designed to resemble the social distancing markers we've all come to know so well, with the directive in the middle of the plaza. They and some 100 undercover dancers laid in wait while many people smiled, moved on, took a photo, or ignored the decal and its directive completely. But anytime someone stood in that little circle and waited, they soon found themselves surrounded. What happened next? Blasting 80's music, a lot of grooving and a much needed injection of joy. 
Deaf Dancer Teaches with Sign Language
In a feature aptly titled "Amazing Humans," our friends at BBC 3 talked to Chris Fonseca, a professional dancer and dance teacher who happens to be profoundly deaf.
Born with a passion for dance, a field where there were no deaf role models, Chris pushed through the barriers between him and dance – at first failing miserably in a dance class for hearing students – but triumphing as he developed new ways to connect to the music – through vibration and beats. Chris quickly realized what was sorely needed in the dance community was a teacher able to use sign language and so he decided he would fill the gap. Intent on teaching both hearing and deaf students,
Chris is working to break down barriers for the hearing impaired who love to dance and are ready to learn new ways to use and understand music. 
Dancewear Makers Finally Embrace the Color of Change
While people of color have been part of the dance landscape since – well, since there was a dance landscape – simple tools of the trade – tights and shoes – were not available in colors that matched their skin tones. In the early days of Dance Theater of Harlem their wardrobe mistress, Zelda Lynn, would soak the dancers' tights in tea and Tintex Dye to try and match their skin tones. Pointe shoes and ballet slippers were spray painted to achieve the same effect.
Now, dancewear makers are finally responding en masse to the problem. While some companies had slowly begun to expand their lines to include more skin tones, petitions like the one posted by Black ballerina Aerys Merrill on Change.org have shifted the focus on increasing levels of inclusivity so much so that some the industry's largest brands such as Freed, Bloch, Russian Pointe and LaDuca have stepped up production increasing access to broader lines of dancewear designed to match the skin tones of dancers of color.  
The most curtain calls ever for a ballet was 89, after Rudolf Nureyev and Margot Fanteyn performed their 1964 Swan Lake in Vienna.
The leotard is named after its inventor, Jules Léotard, a French acrobat who performed the first flying trapeze act in 1859. He wore his tight-fitting ensemble to show off his muscles.
Lipizzaner stallions are trained to dance a Grande Quadrille, a dance that involves up to eight horses and riders all in step.
Michael Flatley of Riverdance fame holds the record for the world's highest-paid dancer, earning $1.8 million a week at his prime. His legs were insured for $44.7 million.
In 1996, approximately 72,000 people gathered to do the chicken dance at a fair in Ohio, setting the record for the largest dance in modern history
On October 23, 2000, David Meenan set the record for longest distance tap-danced:

51.49 km (32 miles) in 7 hours 35 minutes at Count Basie Track and Field, Red Bank, New Jersey, USA.

The record for the longest conga line was set when nearly 12,000 people conga-ed in Miami, Florida, on March 13, 1988.
From the Fact Retriever. Read more Here!
"To dance is to be out of yourself. Larger, more beautiful, more powerful… it is glory on Earth, and it is yours for the taking."
– Agnes de Mille
Kathlene Mc Govern
Kathlene Mc Govern is a graduate of UCLA with a BA in English/Creative Writing. She is the winner of the David Wong Louie Creative Writing prize, has served as the fiction editor for PCC's Inscape Literary Magazine and worked as a staff writer for Blindfold Magazine, a print mag that combined activism with pop culture and fashion where she wrote features on several actors and directors including Darryl Hannah and Aaron Paul and Casey Cooper Johnson.
When she's not writing, Kathlene teaches a performance workshop for dancers around the country called Acting Dynamics for Dancers. The workshop teaches dancers to create story and connect emotionally to choreography, allowing for more dynamic performances.
More Happy Headlines
There is always some Good News out there and we find it for you! Here are more of our Happy Headlines
insidewink has had the privilege of speaking with many artists over the years. From painters to sculptors to writers to a puffer fish (yes… a fish) all creating beauty and resonating with us.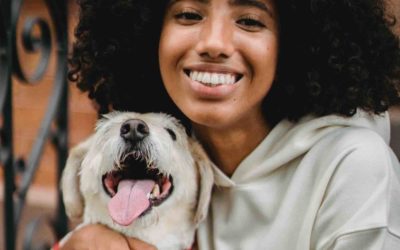 Part 1 of Kathlene McGovern's 2 part series on the best and safest ways to travel with your furry friends!
Dove Rose give us ideas on how to stay curious! Keep it Fresh in the Kitchen, on the Drive and in your Life. New ideas to keep our mind alive!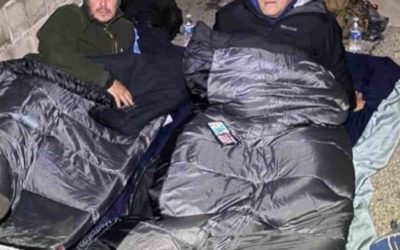 Ken Craft of Hope of the Valley lives unhoused on the streets of the San Fernando Valley for 100 hours and shares the challenges, insights and struggles he faced on this journey.