A Fun, Different Potato Dish!
Ever wonder what colored sweet potato you should use for your recipe?  Well, this satisfying twist on scalloped potatoes uses both orange and yellowish fleshed sweet potatoes…the taste & presentation couldn't be more delicious!
This is a great side dish to any holiday meal and easy enough to prepare as a weekday side dish paired with a breast of chicken or salmon filet.
This recipe was obtained from The California Sweetpotato Council, founded in 1977.
Enjoy!
Scalloped Sweet Potatoes
Jean Trebek's Reliable Recipes/ insidewink.com
INGREDIENTS:
1 1/2 pounds orange -fleshed sweet potatoes, peeled and cut into 1/4-inch slices, divided
1/1/2 pours yellow/white-fleshed sweet potatoes, peeled and cut into 1/4-inch slices, divided
2 cups shredded Gruyere cheese (about 6-8 ounces), divided
2 1/2 cups heavy cream
2 tablespoons chopped fresh thyme
1 1/2 teaspoons salt
1 1/2 teaspoons pepper
1 1/2 teaspoon dry mustard
1/2 teaspoon nutmeg
1/4 teaspoon garlic powder
1/4 teaspoon onion powder
2 tablespoons fresh parsley, chopped
DIRECTIONS:
Preheat the oven to 400 degrees F.
Grease a 9 by 13 inch baking pan or a 2 1/2 – 3 quart casserole dish (with butter or oil).
Layer about half of the sweet potatoes in the prepared casserole dish, overlapping them and mixing the colors.
Sprinkle about half of the cheese on top.
Add the remaining potatoes and set aside.
In a small saucepan over medium heat, combine the cream, thyme, salt, pepper, dry mustard, nutmeg, garlic powder and onion powder and cook just until bubbles appear at the edges of the sauce pan.  Make sure you not let it come to boil.
Stir the cream mixture.
Gently pour the cream mixture over the sweet potatoes.
Sprinkle with the remaining cheese.
Loosely cover with foil and bake until the sweet potatoes are almost tender, about 40 minutes.
Uncover and continue baking until the sweet potatoes are tender and the top is browned, about 15 minutes.
Sprinkle parsley over casserole and let stand 10 minutes before serving…that's an important part, as it allows all the flavors to integrate.
Serves 8-10
Easy Marinade Recipe For Grillimg
It's an amazing steak marinade and if you, or someone you know, is a meat-and-potatoes kind of person this is definitely for you! Read Here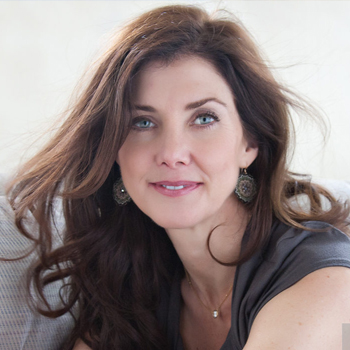 By JEAN TREBEK
Jean is a Professional Religious Science Practitioner, Reiki Master and Sound Healer. She grew up on Long Island, NY, and now lives in Los Angeles. She has two wonderful adult children, Matthew and Emily, with her beloved late husband, Alex.  Jean enjoys taking long walks, watching movies, and traveling. She is very grateful for her family, friends, Luna (the dog) and good coffee.
With 2022 already begun, Amy McLaughlin-Margolis gives us a steps on how we can create real change in our lives.
The impact of the National Geographic Society is so important today. By showing us Earth's magnificence, they create opportunities for education and action to help protect and explore our world.
When her Army son come home for the holidays, Kate Fuglei wants it to be perfect… then Co-vid hits turning her best laid plans upside down.