Homemade Makes It Better!
I love homemade granola…and this recipe is shared by my very dear friend Jane Lockhart, who happens to be an amazing cook, inspired knitter, creative gardener, world traveler, successful business woman, adoring wife, dog mama, maven of interior design, engaging storyteller… I could go on… but let's get back to the granola…
It's super easy to make and it's loaded with good-for-you ingredients. This recipe calls for buckwheat, which is high in mineral and antioxidants…it's has a great nutty flavor and easy to find in your grocery store…it's worth the try.
You can easily customize the ingredients to your heart's content…switch up the nuts or dried fruits for something you prefer.
Great Homemade Granola
Jean Trebek's Reliable Recipes/ insidewink.com
INGREDIENTS:
4 cups Quaker Oats
1/2 cup flax seeds
1/2 cup buckwheat oats
1/2 cup pumpkin or sunflower seeds
1/2 cup sesame seeds
1/2 cup walnut pieces
1/2 cup almonds
1/2 cup dark raisins or dried cranberries
1/3 cup unsweetened coconut
1 cup vegetable oil
3/4 cup honey
DIRECTIONS:
Mix the oil and the honey together in a small bowl.
Mix all the dry ingredients together, except for the raisins or cranberries.
Toss everything with the oil/honey mixture.
Place on an oiled cookie sheet.
Bake at 250 degrees for 1 hour,  tossing periodically until deep golden brown.
Immediately after you remove the hot tray from the oven, add the raisins or dried cranberries.
Toss a bit and cool.
Store in an airtight container.
The recipe is easily doubled, when you discover you love having it around. Serve with fresh berries, yogurt….or as an easy grab-and go snack. Enjoy!
Let's Love The Bees
Love Honey like we do? Here's a wonderful story from Lisa Marie Layman of the  Fox Farm Apiary. It's amazing how important bees are to the earth's health. This is a must read!  Read Here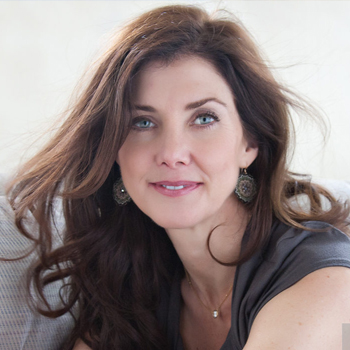 By JEAN TREBEK
Jean is a Professional Religious Science Practitioner, Reiki Master and Sound Healer. She grew up on Long Island, NY, and now lives in Los Angeles. She has two wonderful adult children, Matthew and Emily, with her beloved late husband, Alex.  Jean enjoys taking long walks, watching movies, and traveling. She is very grateful for her family, friends, Luna (the dog) and good coffee.
The incomparable Cheryl Farrell shares a unique and creative article that will stretch your understanding of sensuality!
A heartfelt interview with one of the founders of The Waterbearers – a women-led organization that provides clean water to countries suffering from water vulnerability. Their work is full of kindness, hope and is changing the lives of many!
In her beautiful story, Kate Fuglei takes us to a small Italian town where she discovers a life lesson on enjoyment.