The forces of nature have fascinated humans since… well since there have been humans. Our respect for, defense of, curiosity about and kindness to nature in all its mystery are the great pleasures of existence. 
Whether it's scientists conserving a rare species or rediscovering one thought to be forever lost; a young girl standing up to government in order to protect bees or new farmers working to regenerate land and revitalize communities, our spirits are fed by communing with nature. 
Here are some happy headlines that show us that the bond humans have with nature is an unbreakable thing of beauty. 
"Study nature, love nature, stay close to nature. It will never fail you."
– Frank Lloyd Wright
The Rediscovery of Rainbow Crabs in Sierra Leone Rainforest
From our friends at rewild.org, an expedition into the rain forests of Sierra Leone netted not only the rediscovery of a species of crab that hadn't been seen since 1953, but a second species that hadn't been sighted since 1793!
"We're optimistic that we found at least one healthy population of each lost species," said Neil Cumberlidge, a researcher and biology professor at Northern Michigan University. "…We plan to follow this expedition up with on-the-ground conservation of these threatened species." 
A Former Prisoner Becomes an Activist for Equal Access to Quality Food
In many major cities, like Chicago, there are food deserts, neighborhoods where fresh, organic produce is scarce or even nonexistent, but David Edwards is determined to change all that.
Farming an area in his Garfield Park neighborhood, opening a café, partnering with local churches, and creating farmer's markets in areas where produce is scarce are just some of the ways Edwards is ensuring everyone has access to fresh food…  
Babies On The Block Part 1
Twin Panda Cubs Born at Madrid Zoo
According to TheWeek.com, the folks at the Madrid Zoo had reason to celebrate last week. Hua Zuiba, a panda on loan to the zoo from China gave birth to a healthy set of twins. A once endangered species, due to conservation efforts, like those of the Madrid Zoo, pandas – approximately 1800 living in the wild in China and another 500 living in zoos – are now considered "vulnerable," a more stable standing than "endangered."
So, while they may have been passing out bamboo instead of cigars, there was nevertheless celebration in the air!
Read It Here!
A Couple Ditches City Life to Collaborate with Nature
Determined to build a life with meaning and purpose, John Chester, and his wife Molly ditched life in Los Angeles, bought 200 acres of dusty land in Ventura County and discovered the beauty of farming in ways that feed the land rather than depleting it. 
In just eight years the Chesters have not only transformed the land, but have discovered the importance of reconnecting the human experience with the power and force of nature… 
Babies On The Block Part 2
Rare Albino Alligators Hatched in Florida
Last month, the Sun Sentinel reported that a pair of rare, albino alligators were hatched at Wild Florida, a gator and wildlife safari park in Osceola, Florida.
A rarity, albino alligators when born in nature almost never survive. Their lack of color not only makes them easy prey for birds and other wildlife, but the gators, not understanding their albinism, will stay for hours in the sun, becoming so burned that they die.
These two are only the second set of albino alligators born in the last five years.  
Acacia trees can warn each other of danger

Baby giraffes use their own butts as pillows

An extinct species of penguins was nearly 7 ft. tall

Armadillos are bullet proof 

A tiger's skin is also striped

The Iberian newt uses its own bones as weapons
From the Best Life Online. Read more Here!
"If we surrendered to earth's intelligence we could rise up rooted, like trees."
– Rainer Maria Rilke 
More Happy Headlines
There is always some Good News out there and we find it for you! Here are more of our Happy Headlines
insidewink has had the privilege of speaking with many artists over the years. From painters to sculptors to writers to a puffer fish (yes… a fish) all creating beauty and resonating with us.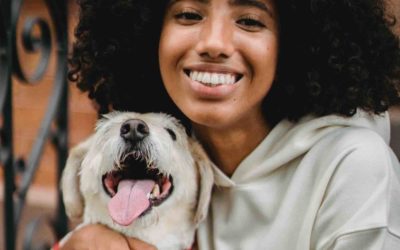 Part 1 of Kathlene McGovern's 2 part series on the best and safest ways to travel with your furry friends!
Dove Rose give us ideas on how to stay curious! Keep it Fresh in the Kitchen, on the Drive and in your Life. New ideas to keep our mind alive!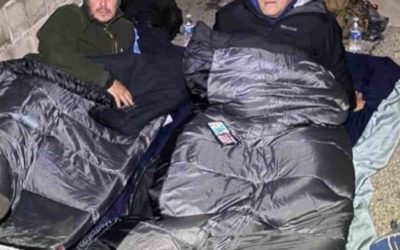 Ken Craft of Hope of the Valley lives unhoused on the streets of the San Fernando Valley for 100 hours and shares the challenges, insights and struggles he faced on this journey.