~ Guest Writer, Emma Ogiens ~
Letting go is hard. I'd like to say it's easy, but it's not.
To put it simply, letting go is a tough one for me. I'd like to say that I'm able to let difficult conversations or sad circumstances just roll off my shoulder like it's nothing. I know objectively that I'm able to view difficulties as purely a part of life and remind myself that these challenges are learning opportunities that allow me to grow into a more well-rounded and thoughtful human. Blah, blah and blah. But in my reality, it's just not that simple. I can be controlling and I can be a perfectionist. These personality traits don't exactly equate to the happy-go-lucky-yet-thoughtful girl I'd always like to be.
The Truth: I search for all the ways to blame myself.
The truth is, when something goes wrong, whether it's within my control or not, my first inclination is to sniff out my misstep. Where did I make the mistake? What could I've done better? By searching for the blame in any situation, I'm calculating how long I can hang on to this mistake. Basically, I'm signing up for torture done to me, by me. This behavior is my blockage to not being able to let go and it's proven to be pretty exhausting.
Outer-Shell: I want the world to think that I'm easy going. Nothing is going to hold me down.
It's funny because I think of my outer-shell as being perceived as quite patient, largely compassionate and full of empathy. Sometimes, I can be empathetic to a fault, but I love to sink my eyes, ears and heart into what's going on with others and to put myself in their shoes. (Talk about looking at everyone else's issues and not my own. Big. Eye. Roll). If I'm talking to a close friend about their personal issues and we're dissecting a particular situation (that has nothing to do with me), I'm the first to say, "It's okay… We are all human… Be kind to yourself, don't be so harsh." And to be clear, I genuinely feel this way when talking to others. But turn the camera back on me, and that empathy goes sour real quick. WHY DO I DO THIS?
Inner-Workings of a Highly Anxious Perfectionist. Ouch.
So, when I pause and take a look at the inner-workings of myself, I take a completely different stance. It's like night and day. That same issue that I may have dissected with my bestie, let's call her "Lucy." Situation: Lucy forgot to call Billy when she told him she would. When I talk this out with my friend, this situation is 100% acceptable to LET GO OF. Life gets busy. We get distracted. Maybe Lucy just had the worst day at work and needed the car ride home to zonk out and scream Lizzo lyrics out the window?! Shit happens and we all make mistakes. Let it go.
But when I'm Lucy in the situation, I'm the first one to say "burn her at the stake, she was an inconsiderate asshole." What is that about?! Can't I just give myself a break and just let it go?
Not Letting Go When Tragedy Strikes = 1 Bad Stomach Ache.
So, let's take my ever so toxic issue of not being able to let go and add in some drama. Death? Ouch. Two years ago, I was at work on this insane job. I hadn't seen any of my friends in months. I was working weekends, not taking care of myself and not answering my phone. I recall my dad calling me and I was almost irritated that he was calling me when he knew I was so deep in the trenches, how dare we distract me?
Well, had I known that was the last phone call I'd ever get from him, then I would have told everyone at work that none of this stuff actually matters and I would have answered the phone immediately.
On Memorial Day Weekend 2017, my dad passed away suddenly. He was my best friend, he was the voice in my head to tell me to keep going, to work hard and to never give up. He was one of a kind. Hearing the news of his passing was something that's hard to put into words – I felt like my pulse slowed so drastically that I was moving in slow motion, I had to figure out how to get from New York City to Los Angeles in a matter of hours, on a Holiday weekend, join my family and pull together a funeral.
Luckily, we all leaned on each other and survived this tragedy by supporting one another. But the one thing that was keeping me up at night was that I did not answer the phone that last time he called me. And this is something I struggle with on the daily, to  not want to burn myself at the stake, to not torture myself over and over again… but just let it go.
At first, when I would think about not picking up that phone call, I could ignore the worry. But then the worrying kicked up and turned into stress, and then that stress turned into anxiety. The anxiety would give me stomach pains. I would get that feeling like my intestines were vibrating. My nervous system was on HIGH alert. This wasn't healthy so I had to learn how to let go.
As I've shared ten thousand words ago, letting go is not easy for me and this was going to take W.O.R.K. So, that's what I set out to do. I work every day to not let this make me cry, to remind myself that he would be so proud of me, and to tell myself what I would tell a friend in my situation, I was doing what made him proud, creating work that I felt excited by and that's all that he would ever want me to feel. I need to not blame myself. I need to be kind to myself about the choices that I made. Sometimes we just can't answer the phone, and that's okay. I did not make a mistake, I was living my life and that's OK.
Searching for ways to let go, on my own personal journey.
My purpose behind writing this essay is that letting go is a daily practice, especially for someone controlling like myself, ha! I clearly cannot say that I've figured it out, but I do know that I'm working on it. Every day. Letting go allows for a fuller life. What happened in the past, affects us in the future but it shouldn't hold us back. What happened in the past is a reminder of the pain, the sorrow, the guilt but it's also a reminder of accomplishments, success, and happiness that once was and can be achieved all over again.
What I've learned on my journey of letting go is to let go of what was, and move forward with an open heart and positivity. We will live longer and happier lives (accumulate fewer wrinkles) if we're all kinder to ourselves and stop carrying so much on our shoulders. As my dad would say, "stop beating yourself up, let it go."
Emma Ogiens
Emma Ogiens is an advertising film producer currently living in Los Angeles. When she's not working, Emma loves going to Nantucket in the winter, painting when it's cold and gloomy out and spending the hot LA days hiking with her Great Pyrenees Benny.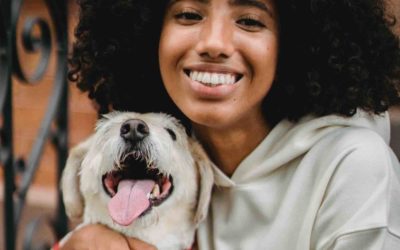 Part 1 of Kathlene McGovern's 2 part series on the best and safest ways to travel with your furry friends!
Dove Rose give us ideas on how to stay curious! Keep it Fresh in the Kitchen, on the Drive and in your Life. New ideas to keep our mind alive!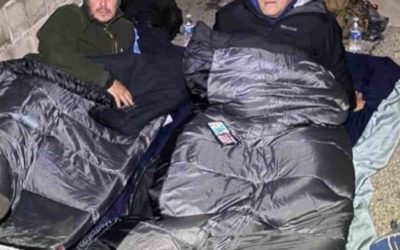 Ken Craft of Hope of the Valley lives unhoused on the streets of the San Fernando Valley for 100 hours and shares the challenges, insights and struggles he faced on this journey.