insidewink co-founders, Jean Trebek & Alison Martin, talk Joy!
With Spring and Summer vibrating and infused in the moment, we started talking about JOY.
Some very interesting things came up for us:
What's the difference between joy and happiness?
Here's where we landed: 
Happiness are experiences or things in our outer world. Getting the job, Seeing a friend, watching a great movie, eating a home cooked meal, all that can bring us happiness. Happiness feels bright, light, giggly, ticklish, sometimes fleeting.
Joy is a state of being that we already possess within.  Joy is an innate, warm, deeper flow within our being. Changeless, unaffected, Joy resonates with the true valuing of yourself. Always present, Joy is the knowing that you are significant in the world.
Struggles with feeling Joy are so common
We realized there are times that we feel "blocked".  For us, some of those blocks are:
when we compare ourselves to others
judgement

finding fault
taking things personally
blaming anything
expecting things to work out only the way we want without any room for the surprise of the unknown
We have found that when we're not feeling Joy… we can come back to the truth that we are responsible for our own thoughts.
Our perception and perspective is the key, so it's time to:
take a breath

take a time out
hone in on our feelings and trust our intuition
connect with others and embrace the fact that relationships nurture our soul
forgive and let go of any blame, shame and regret
live for today and stop worrying about the past or future
And finally, find one thing, small or large, silly or meaningful, to be truly grateful for and sink into that… that's joy.
Here's what's happening on insidewink…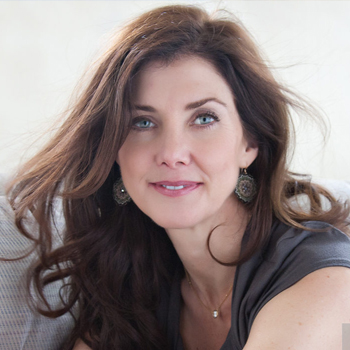 By JEAN TREBEK
Jean is a Professional Religious Science Practitioner, Reiki Master and Sound Healer. She grew up on Long Island, NY, and now lives in Los Angeles. She has two wonderful adult children, Matthew and Emily, with her beloved late husband, Alex.  Jean enjoys taking long walks, watching movies, and traveling. She is very grateful for her family, friends, Luna (the dog) and good coffee.
By ALISON MARTIN
Alison Martin -- wife, mom, Emmy-award winning actress, writer, chocoholic. Bronx Italian, daughter of Pultizer Prize winning reporters, who also identifies as L.A. Irish. Shout outs: Dan, Emilia, Brady, pooches - LuLu & Ted, friends, Mother Earth, serendipity, peace, VIPHS, Boldfaced Secret, living life like your socks feel real good.
A heartfelt interview with one of the founders of The Waterbearers – a women-led organization that provides clean water to countries suffering from water vulnerability. Their work is full of kindness, hope and is changing the lives of many!
In her beautiful story, Kate Fuglei takes us to a small Italian town where she discovers a life lesson on enjoyment.
"I Have Been Buried Under Years Of Dust"... are the first words Emily Grodin used to express herself. Emily is on the autism spectrum and for years was unable to fully communicate. Her parents, Valerie and Tom, worked with many therapists and different modalities...