Last night I had a four-hour phone call with a complete stranger.
We shared, we cried, we laughed, we listened and we learned.  I had recently heard that her husband passed away a little less than two years ago.  Her husband happens to be well known and for some reason his death, which I didn't know about until recently, touched me deeply.  Not only did his death impact me but knowing what his wife was processing kept pulling on my heartstrings.  
When something like this happens in my life I pay attention.  I always listen intently to my inner compass; my soul heart, my connection to the greater consciousness of this place. 
So, I bought his book and dove into learning more about his life, his journey, his personality, and his loves.  That took me to his beautiful wife.  I found her on social media and simply sent her a private short note letting her know that I was thinking about her and holding her in my prayers as she heals from this great loss.
As I noted above, her husband happens to be well known in the world and when a loss of this magnitude occurs in one's life you really must honor their privacy, boundaries, and be very conscious of your offerings.  I imagined she may, or may not, ever read my note but I put the energy out in the Universe for her to receive in some way; some day.  
I continued on my way through life and then I got a response from her.  She shared that she never responds to messages from strangers and keeps her account private for the very reason I was conscious of.  She said there was something in the tone of my writing; the words I chose, the way in which I presented myself, that touched her and she felt safe with me.  I was humbled by her blind faith that I was a safe space.  
We messaged back and forth a few times and I shared my contact information and simply shared with her that she is not alone and if she ever wanted to reach out she was welcome to.  She did, that same night.  And I was very moved by her trust in me.
RELATED: DOVE ROSE'S How To Relinquish Control and Still Show Up For Yourself 
We spoke as if we had been girlfriends for 40 years.  Our souls knew we were kin.  Our loved ones, her husband and my mother, brought us together for us to feel the support of community. 
She told me the most beautiful stories of their love affair, their journey through life, and how he departed this earth.  She asked about my mother, my husband, my life, and I shared every last detail. 
We soaked each other in.  We knew we were safe.  We knew we were where we were supposed to be.  We felt the presence of our loved ones rejoicing that we both were open to receive this kind of transparent connection, when one truly sees your soul and can hold your heart; safely.
As night came upon us we realized we must close our time together.  She mentioned that she has never had this kind of conversation with anyone.  And was so surprised and overwhelmed by the ease and ability to be so open with someone, a stranger and a fellow griever. 
We both recognized the healing that occurred simply by saying yes to the Universe presenting us with something that is for our greater good and we don't even know what it is.
I do this a lot, trust and then act.  I find that something much greater than my own intellect, thoughts, and plans is always at work and my job is to be present enough to listen to the cues and follow.
RELATED: To Trust or Not To Trust
The moral of this story is to listen and act when your heartstrings are pulled towards random acts of love and offerings of kindness to strangers, loved ones, and nature. 
We must nurture each other but also ourselves and be in such intimate relationship with our self that we don't miss the invitations for connections that come along.  They might not look like what we are used to, they may come from far away lands, they may be invisible or subtle but if we slow down and truly listen we can always hear the music of our heartstrings being played by something far greater than we can ever imagine.
Some Ways to LISTEN to the Universe.
Lean Into Feeling
When you feel moved by something, pause and notice what information may be coming to you.  Feeling emotional is an expansive experience and an opening is occurring.  Notice what is happening in those sacred moments.

When you feel something towards another human, animal or some part of nature, lean into it.  Call the person, write them a letter, cuddle with an animal, sit under a tree, be still—this is where the wisdom comes in.
Don't Assume & Go Deeper
Don't assume someone has everything they need in life just because they appear to be okay.  It's usually not true.  We all need more love, more kindness, more connection to like-minded souls who speak our language.   Lean in.

As someone who personally has been told many times that I seem to be doing 'so well' I can tell you that is an assumption others make about me and there is a lot more than meets the eyes. 

Those who choose to go deeper and inquire with love and kindness are the ones who know the many gifts and blessings that come from those moments.  Never assume, always ask. 
I invite you to practice this deep listening and see what the Universe would like you to lean into.  Feel free to share below any invitations from the Universe that you chose to listen to and lean into.
Sending radical blessings of love, good health and peace of mind.
Love,
Dove
Dove Rose
Dove's boutique studio, Dove's Bodies, has been an LA institution for more than 35 years. With a background combining decades' worth of studies in fitness, dance, pilates, martial arts, primal movement, yoga, pranayama, organic nutrition, energy healing, mindful living, intuitive clearing and meditation, Dove is sought out for her unique, intuitive wholistic total-body approach. Dove's life passion is to guide her clients on their own unique path to wellness, wholeness, and the full integration of mind, body and spirit.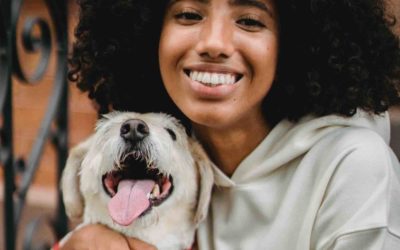 Part 1 of Kathlene McGovern's 2 part series on the best and safest ways to travel with your furry friends!
Dove Rose give us ideas on how to stay curious! Keep it Fresh in the Kitchen, on the Drive and in your Life. New ideas to keep our mind alive!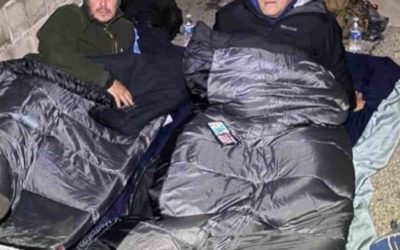 Ken Craft of Hope of the Valley lives unhoused on the streets of the San Fernando Valley for 100 hours and shares the challenges, insights and struggles he faced on this journey.