"Out with the old- in with the new" requires a LOT of trust.
The concept of trust has definitely had its way with me throughout most of my life, and so I thought to take another look at the power of this word ….which clearly deserves my respect.
As I was congratulating a couple of my girlfriends' children who graduated school this past year, it occurred to me that I kept writing in their cards…
"Trust in yourself.
There is more within you than you realize."
Yet I don't think I ever internalized my own advice, until I found myself with an empty nest. It took my kids leaving for school and my mother-in-law (who lived with us) passing for me to truly understand the weight of my own words.
Growing up I found it difficult to focus on myself due to my family's circumstances. I fell into the consuming role of emotional and physical caretaker for many members of my family, which left little time for personal growth and introspection. I had an ill brother that needed constant attention, a much younger sister in need of guidance, and two parents who looked to me to fill the practical and emotional voids. The reliance on me was difficult, and it forced me to take a backseat in my own life. But it also showed me the depths of my compassion, the fortitude of my character, and the grace with which I could confront any challenging situation.
Now, at 54 years old, I am feeling a sort of break-through;  a re-awakening into a more authentic, empowered expression of myself which comes from trusting my heart…..so stay tuned, more to be revealed 😉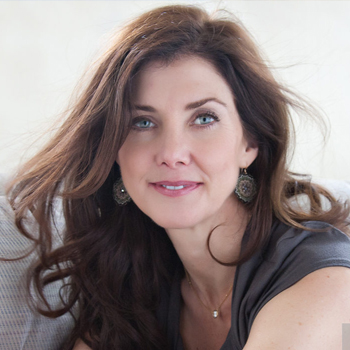 Jean Trebek
Jean is a Professional Religious Science Practitioner, Reiki Master and Sound Healer. She grew up on Long Island, NY, and now lives in Los Angeles with her wonderful husband of 29 years, Alex, and has 2 amazing adult children, Matthew and Emily. Jean enjoys taking long walks, watching movies, and traveling. She is very grateful for her family, Willy the dog, friends and good coffee.
A really delicious summer recipe, originally from Lena Abraham and Delish, Jean's Cilantro-Lime Shrimp Tacos are amazing! Your family will love them
How can we touch Joy? How can we get in touch with a higher vibration and just feel better? These Dove Rose's exercise and see what happens!
By popular demand, here's more of Jean and Alison's talk with the wonderful Nataly Kogan founder of the Happier Method.