For The Italian Food Lover in All of Us!
I'm so happy I found this amazing recipe for Eggplant Parmesan from Julie Chiou's Table for Two website.
Before I go any further, please do NOT skip the salting of the eggplant slices before breading them…it (100 %) makes all the difference in the world. It's actually the secret to making the best and only eggplant parmesan recipe you'll ever make or want to eat.
I use a 8×8 baking sheet…and if I need to refrigerate it before baking, I make sure to bring the casserole to room temperature before it goes in the oven.
This dish makes for a great meatless Monday meal… serve with your favorite salad and you're good to go.
Eggplant Parmesan
Jean Trebek's Reliable Recipes/ insidewink.com
INGREDIENTS:
1 large eggplant, sliced into 1/2″ thick slices
2 tbsp Kosher salt, (do not use table salt).
1 1/2 cup Italian seasoned breadcrumbs
2 eggs
1/2 cup milk
4 tbsp. vegetable oil, for lightly pan-frying
3 cups marinara sauces, homemade is best but store-bought is good.
2 cups whole milk mozzarella, shredded
1 cup parmesan cheese, shredded
Handful of fresh basil leaves, chopped for garnish (optional).
DIRECTIONS:
Salt the top side of your eggplant slices and place them on a wire rack on a baking sheet.
Let the liquid pull out for 45 minutes to an hour.
When your eggplant slices have finished draining liquid, brush off the excess salt with a damp paper towel, as you don't want them to be too salty.
In 2 shallow plates, add breadcrumbs to one and whisk eggs and milk in the other.
Dip both sides of eggplant slice into milk/egg mixture then cover with breadcrumb, shaking off the excess.
Place on plate or large baking sheet and repeat until all eggplant slices have been coated.
Preheat oven to 375 degrees.
Heat a skillet over medium high heat and add 1 tablespoon of vegetable oil into the skillet.
Once the skillet is hot, add two eggplant slices at a time to the skillet and cook on both sides until golden brown, remove and set on a large plate lined with paper towels.
Repeat until you've pan-fried them all.
In a large casserole dish, add 1 cup of marinara sauce to the bottom of the casserole dish.
Add a layer of eggplant slices then using a 1/4 cup, dollop marinara sauce on top of the eggplant slices.
The idea is not to smother the layers with sauce.
On top of the eggplant slices, sprinkle a generous amount of mozzarella cheese and parmesan cheese.
Repeat the layers until you run out of eggplant slices. (I was  able to do 3 layers).
Top the casserole with more cheese before you place in the oven.
Bake for 20 minutes or until the cheese is bubbly and brown on top.  I used the broiler for 5 minutes to get the cheese nice and brown – you don't have to, but if you do, watch it carefully…not checking your emails 😉
Serve hot and top with chopped basil, if using (but worth the added flavor).
Baked Parmesan Zucchini Sticks
Love all things "Parmesan"?
Here's another delicious Reliable Recipe with a wonderful summertime vegetable – Zucchini!   Get this Recipe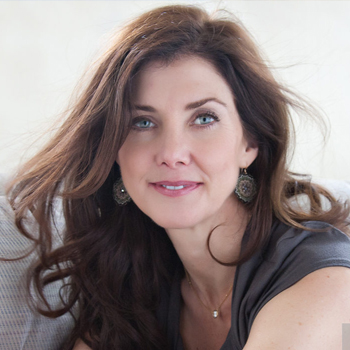 By JEAN TREBEK
Jean is a Professional Religious Science Practitioner, Reiki Master and Sound Healer. She grew up on Long Island, NY, and now lives in Los Angeles. She has two wonderful adult children, Matthew and Emily, with her beloved late husband, Alex.  Jean enjoys taking long walks, watching movies, and traveling. She is very grateful for her family, friends, Luna (the dog) and good coffee.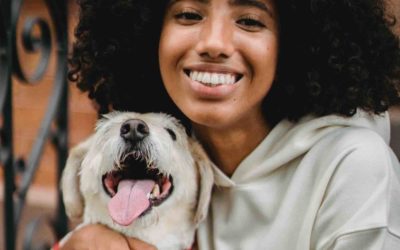 Part 1 of Kathlene McGovern's 2 part series on the best and safest ways to travel with your furry friends!
Dove Rose give us ideas on how to stay curious! Keep it Fresh in the Kitchen, on the Drive and in your Life. New ideas to keep our mind alive!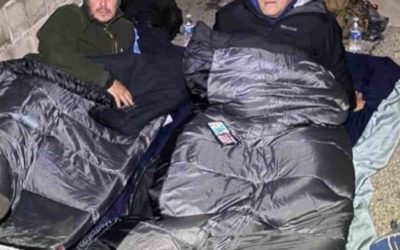 Ken Craft of Hope of the Valley lives unhoused on the streets of the San Fernando Valley for 100 hours and shares the challenges, insights and struggles he faced on this journey.