A Delicious Breakfast Alternative
I love cookies…and so when my friend Natalie sent me the recipe to these Lemon Blueberry Healthy Breakfast Cookies, I knew I had to try them. These cookies are healthier than your average cookie, as they have less sugar and they are loaded with oats and a variety of good fillings.
You can create these cookies to your own liking by using matcha, cacao or protein powder, nuts, dried fruits, or  almond butter…the list is endless.
Your whole family, especially your kids, are bound to love these cookies as a "good-for-you" breakfast alternative or, even, a midday snack.
Healthy Lemon Blueberry Breakfast Cookies
Jean Trebek's Reliable Recipes|insidewink.com
INGREDIENTS:
2 1/2 cups old fashioned oats, gluten free certified if necessary
3/4 cups flour, gluten free or all purpose
1/4 cup coconut sugar
1 teaspoon baking powder
1/2 teaspoon ground cinnamon
1/8 teaspoon salt
1/2 cup + 1 tablespoon non-dairy milk (I like almond)
1/4 cup maple syrup
1 flax egg (1 Tbsp ground flax mixed with 2 1/2 Tbsp water, let sit for a few minutes)
1 teaspoon vanilla extract
1 1/2 teaspoons lemon zest
2 teaspoons lemon juice
1/2 cup dried blueberries (you could also use fresh)
DIRECTIONS:
Pre-heat oven to 350 degrees F and line a large baking sheet with parchment paper.
Add all dry ingredients to a large bowl and stir.
Next, add all remaining ingredients and mix again until everything is combined.
Use a 1/4 cup scoop to scoop the batter onto the parchment paper.
Pat the tops down a little and bake cookies for 15-17 minutes, until firm and cooked through.
Let cool on a wire rack before eating.
Have a great morning!
Here's another delicious Breakfast Reliable Recipe 
If this recipe is good enough for Brad Pitt's family, then this tasty egg casserole is good enough for ours!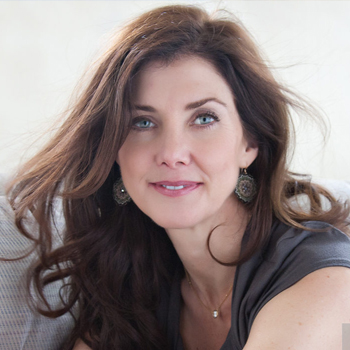 By JEAN TREBEK
Jean is a Professional Religious Science Practitioner, Reiki Master and Sound Healer. She grew up on Long Island, NY, and now lives in Los Angeles. She has two wonderful adult children, Matthew and Emily, with her beloved late husband, Alex.  Jean enjoys taking long walks, watching movies, and traveling. She is very grateful for her family, friends, Luna (the dog) and good coffee.
A really delicious summer recipe, originally from Lena Abraham and Delish, Jean's Cilantro-Lime Shrimp Tacos are amazing! Your family will love them
How can we touch Joy? How can we get in touch with a higher vibration and just feel better? These Dove Rose's exercise and see what happens!
By popular demand, here's more of Jean and Alison's talk with the wonderful Nataly Kogan founder of the Happier Method.