Monique Griffith, about to begin her first triathlon after being diagnosed with a poor prognosis and stage 3 Inflammatory Breast Cancer, has learned to always look for the blessings in life. (2010)
I sat alone in the auditorium, trying hard not to cry, checking my cell phone anxiously and praying that my husband, Jared, or best friend, Stephanie, would be there any second. Seeing my daughter, Emily, graduate Kindergarten in her tiny little white cap and gown was supposed to be a cause for celebration. But all I could think of was, "How am I going to get through this knowing it's the only graduation of hers I'll ever see?" Thankfully, a moment later Stephanie walked through the doors, followed by Jared and the rest of my family. They could keep me from falling apart.
Just days before, at the ripe old age of 38, I heard the doctor utter the words "Inflammatory Breast Cancer" followed by "stage 3" and "2 to 5 years to live." To be honest, it was a lot like the Charlie Brown episode where the teacher is talking but instead you just hear "wahhhh wahhh wahhhhh". I would need chemotherapy, a double mastectomy, and twice-daily radiation. But first, I needed to see my daughter graduate from Kindergarten. I needed to see her smiling face up on that stage, not paying attention, but talking to all the friends around her, counting ceiling tiles, and using her rolled up program a mini-telescope so she could spot me in the audience. My mommy-heart needed to take in every moment because every moment was suddenly precious.
"After I got through some of the initial shock and trauma of the prognosis, I made a specific choice to change my perspective from one of doom to one of hope"
Monique Griffith with her husband, Jared, and daughter, Emily, just before starting chemo.
I had a pretty fantastic life before my diagnosis in 2010. I was happily married for 10 years with a beautiful and precocious daughter, 2 dogs, and a happy home that we shared with my parents and my mother-in-law. I was running a successful scrapbook design business and generally satisfied with life. While I certainly wouldn't wish cancer on anyone, I would love for everyone to be able to see life from this side of a diagnosis. When I was faced with my own death, it changed the way I wanted to live what life I had left. One might think that having cancer ruined my life, but in many ways my life actually improved because of it.
When Cancer Improves Your Life
After I got through some of the initial shock and trauma of the prognosis, I made a specific choice to change my perspective from one of "doom" to one of "hope". I wanted to enjoy my life, drawing every ounce of happiness from it, inspiring people, and making sure others knew I loved them. I promised myself that I would do everything in my power to train my brain to be positive.
I'll admit this didn't come naturally to me, but I knew it needed to happen. I hoped it might even serve to boost my immune system and thus my chances for survival. My cousin Angela, who is more like a sister to me, told me to "always look for the blessings in life." Having lost her own mother as a child to a 10-year battle with cancer, she knew what she was talking about. This became my personal motto: "Look for the blessings!"
The challenge is to find the blessings in life, even the worst and most trying times. But it can be done, and I feel like I actually trained my brain to do it, to the point where it became a habit.
Editor's Note: When reading Monique's article of blessings in life, we couldn't help but think about Karen Drucker's song "I Am So Blessed".
Monique seems to have recognized a deep "life truth" when she says "The challenge is to find the blessings in even the worst and most trying times." And Karen seems to have written the song that brings it all together. Read Karen Drucker's interview here.
Seven months later after all of my treatments were completed, I was declared "no evidence of disease"! I saw what an incredible blessing it is to have a body that still functioned, despite my years of neglecting it, and now putting it through being poisoned, cut and burned, just enough to not quite kill me. I now realized that taking care of my own health was also a way of taking care of my family and everyone I love.
A New Outlook & Challenge
With this new outlook, I started doing short walks on the treadmill at the gym. One day I overheard someone mention a triathlon. I had to go home and look up what that even was; swim, bike, and run. It sounded like a crazy challenge to me, so I roped in Stephanie, and we joined a beginner's triathlon training group. It was almost a high to do something that I "shouldn't be able to do." I went on to finish six triathlons, and I got faster each race, even placing first in my "Athena" division (for us ladies of a certain size) in one of them!
"The night I got my black belt in Taekwondo"
—Monique Griffith
For about three years, I worked out very consistently, and competed in other types of challenges including a couple of half-marathons and a Tough Mudder which is a 12-mile course in Lake Tahoe with 25 insane obstacles. Eventually, I decided it was time to go back to something I had tried many years before and truly enjoyed – Taekwondo.
Emily was now 9 years old and was herself very interested in martial arts, so we spent the next 3 years training for our black belts. In August of 2016, the week before my black belt pre-test, I had severe pain in the back of my rib cage and was told by my doctor it was just a kidney infection. A week later, I was feeling mostly better and passed my timed run. Since I had already completed the 3-hour test of the material and board-breaks, I was now qualified to go to the tournament in Reno a month later and complete the official black belt test. It was one of the happiest days of my life! I even took 1st place in my division in both forms and board breaks in Reno. I could hardly believe I was able to accomplish this feat! What an incredible blessing it was indeed!
Stage 4 Cancer & A Black Belt
About a week after I earned my black belt, I woke up with difficulty breathing. This continued to worsen over the next few days, so I visited my general practitioner who sent me for x-rays and then a CT scan. It turns out that my cancer had metastasized to my lung, which had collapsed as a result of a significant amount of fluid in the lining of the lung. I was later told that the pain in my ribs a couple months prior was the start of my cancer returning. So, looking back, I actually tested for my black belt with stage 4 cancer and fluid in my lung!
"The physical challenges I voluntarily put my body through the years before had only better prepared me mentally and physically for the medical challenges I faced as the result of my cancer returning."
—Monique Griffith with her husband right after they both shaved their heads
When we found out I had stage 4 cancer after 6 years of living my best life, they used words like "terminal" and "palliative care" and I was told I'd be on chemotherapy indefinitely. They gave me a life expectancy of about 3 years. Have I mentioned I don't like being told what to do? I spent the next 3½ years on chemotherapy, getting radiation, and having multiple procedures to drain my fluid-filled lungs, including having a chest tube installed that Jared had to learn to drain for me at home. The physical challenges I voluntarily put my body through the years before had only better prepared me mentally and physically for the medical challenges I faced as the result of my cancer returning.
Looking For The Blessings in Life When Cancer Rocks Your World
I could no longer compete in the physical challenges I enjoyed so I needed things to look forward to for my mental health. Jared helped me plan some amazing trips that I thought I'd never get to take. First, some dear friends blessed us with a trip to Disneyland! We took Emily and her best friend Katie and had an incredible time, even with me on a put-put cart navigating through the park. In 2019 with my extended family, I got to cross off my #1 bucket list item with a trip to Italy! I have also visited Hawaii, Mexico, New Hampshire, Vermont, New York, Washington D.C., Philadelphia, Houston and many other wonderful places. Having cancer made me want to see the world and learn more about it. I even started studying World Geography and American History during those times that my brain needed a hobby but my body was tired. "Jeopardy!" became my new favorite hobby which I enjoyed watching every evening as I continued to challenge myself to grow.
"In Venice, crossing off my #1 bucket list item in 2019"
—Monique Griffith
Having cancer also made me care less about what other people thought. It gave me "permission" to really be myself. When I felt decent, I definitely goofed off more, especially with my husband and daughter. I laughed more, and acted much more silly and carefree. One Halloween, I wore a unicorn onesie to my appointment with my Oncologist and handed out candy to all the nurses and patients. It made my doctor and nurses laugh, and it made my heart feel all warm and fuzzy to bring smiles to so many people.
Monique (left) and her friend, Stephanie, doing Operation Puppy Love at the Sutter Health Cancer Center
Stephanie and I soon expanded on this idea by raising a bit of money to buy Christmas gifts for cancer patients. We had raised enough to bring gifts not only to cancer patients, but to other hospital patients as well. On Christmas Day, we dressed up in reindeer onesies and commenced "Operation Reindeer Games," bringing gifts to over 70 patients, plus Starbucks cards to the hardworking-nurses. Several patients cried happy tears, and many told us it was the only gift or visitor they were getting for Christmas. One woman had been diagnosed with cancer and I was able to offer her some hope by sharing some details about my personal journey. One sweet man called us his "niñas" and said we were an answer to his prayers. The truth is, the real blessing was for me. It brought so much joy and happiness to my heart to be in service to others. We did the same thing on Valentine's Day with "Operation Puppy Love" dressed in puppy onesies and spread the love around the hospital once more. We intend to continue this tradition after the pandemic restrictions are lifted on hospitals.
Stephanie (left) and Monique Griffith (second from left) with their Tough Mudder team.
It was in March of 2020 that I received the greatest miracle I never expected. After one of my regular scans, they could again find "no evidence" of cancer in my body! Since I had been diagnosed as stage 4, they are hesitant to use the word "cure", but "remission" was declared. As far as we can tell, I have once again overcome my prognosis!
There is not one doubt in my mind that in addition to the many prayers of my loving friends and family, the choices I made to fight cancer with a smile and to be a blessing instead of a victim is largely the cause of my positive outcome.
There Are Always Blessings In Life
—Emily, Monique, Jared, December 2020
It's hard to say what my life would be like right now if I'd never gotten cancer, but I do know I'd be a completely different person. Cancer taught me to take care of my body and appreciate what it can do. I've grown as a human being and learned that there are always blessings in life and in any situation if you'll just look. I've realized the importance of having supportive friends, and how important my family truly is to me. As a result, I cut way back on how much work I do, and make it a point to spend so much more time with Emily, who is now 16 and a budding singer-songwriter. I've seen more of the world than ever before. I've experienced firsthand what it is to bring joy to others by being a blessing, and how that enriches my own heart and soul. And I've learned I can accomplish anything I set my mind to, no matter the circumstances.
Whatever happens, whether I have a couple of years left or another 50, I'm planning to make the most of every day, and spread joy and kindness as much as I possibly can. In less than a year, I will get to see Emily graduate from high school. You can bet I'll be seeing the blessings that day, and will be crying for an entirely different reason.
Live Now. Enjoy Life.
It Goes By So Fast.
"Life is constantly evolving and creating, and therefore transitions will naturally occur…. sometimes quickly, sometimes slowly, but continously for sure."—Jean Trebek
By Monique Griffith
Monique Griffith lives in Northern California with her husband of 21 years, Jared, and their 16 year old daughter, Emily. Their household also includes Monique's parents as well as Jared's mother. Monique enjoys scrapbooking, kayaking, traveling and playing with her two dogs, Duke and Pig. She is also currently writing her memoir. Instagram: @moniquegriffith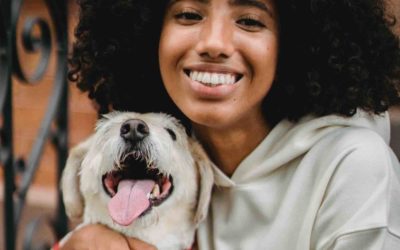 Part 1 of Kathlene McGovern's 2 part series on the best and safest ways to travel with your furry friends!
Dove Rose give us ideas on how to stay curious! Keep it Fresh in the Kitchen, on the Drive and in your Life. New ideas to keep our mind alive!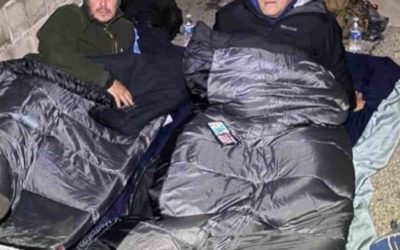 Ken Craft of Hope of the Valley lives unhoused on the streets of the San Fernando Valley for 100 hours and shares the challenges, insights and struggles he faced on this journey.