Coach Mac from Verdugo Lacrosse shares with us another lacrosse equipment review. In this article, Coach Mac will be reviewing the ECD Hero mesh 3.0 Semi Soft.
This is a continuation of our ongoing series of a complete East Coast Dyes (ECD) stick setup. In his previous article Coach Mac shared with us a detailed review of The East Coast Dyes Carbon Pro 2.0 Flex 8 shaft and the ECD DNA Men's Lacrosse Head.
We felt that reviewing lacrosse mesh, also commonly referred to as "the netting" because there is often a lot of confusion by Lacrosse Parents who aren't sure what to buy. Woe to any parent who buys the wrong mesh for their young player. It's the insidewink team's hope that this article will shed some light on the mystery surrounding lacrosse head mesh and point you in the right direction when planning a purchase.
East Coast Dyes Hero Mesh 3.0 Semi Soft Stringing Kit
The weave pattern and material used to make this mesh provide stability and flexibility. This means a pocket retains its shape. Thus, a pocket can be consistent for a longer time. The semi soft mesh grabs the ball in the sense that a player can feel it in the stick much more. Wrist and finger movements have more control over how the ball moves. 
The Durability of the ECD Hero Mesh 3.0
The durability of this mesh ultimately sets this apart from competitors. While some companies may be able to replicate how it feels to play with this mesh, it doesn't last near as long. The bottom string wears down on the mesh more than any other strings on the head. This mesh simply lasts longer.
Overall, this mesh gives a player the opportunity to play with more feel and control when handling the ball. It maintains pocket shape and provides consistency to a player. A different type of mesh such as Semi-hard mesh would give less grab on the ball. Thus, less feel when releasing the ball.
ECD Hero Mesh 3.0 Built To Last
The sidewall and top strings are strong enough to last multiple seasons. Their thickness and weave pattern will keep them from wearing down too soon. Additionally, this means they will move minimally as a stick is used in practicing or games. As pockets bag out, the strings are moving and getting looser. Keeping the strings from moving gives a player more consistency in their stick.
The shooting strings are soft enough to give the player just enough feel as the ball releases without hindering the shot placement too much. This adds to the consistency of the stick. If the shooting strings were too thick the stick would throw with whip based on shooting string placement. This style is less consistent than stringing with thinner shooters and a tighter channel.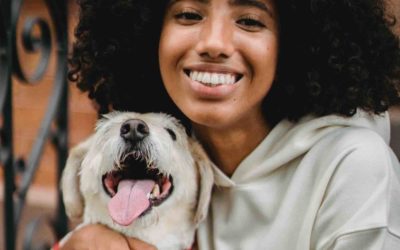 Part 1 of Kathlene McGovern's 2 part series on the best and safest ways to travel with your furry friends!
Dove Rose give us ideas on how to stay curious! Keep it Fresh in the Kitchen, on the Drive and in your Life. New ideas to keep our mind alive!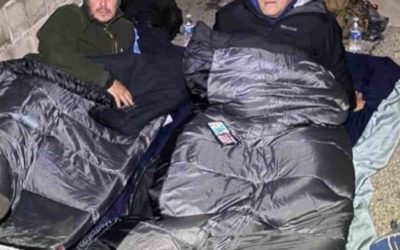 Ken Craft of Hope of the Valley lives unhoused on the streets of the San Fernando Valley for 100 hours and shares the challenges, insights and struggles he faced on this journey.