NCAA Division Player, Coach Mac, gives tips on what's important to look for when buying lacrosse gear and an in-depth review of the ECD Carbon Pro 2.0 Shaft
Lacrosse is one of the fastest growing sports in America
Lacrosse is an exciting fast-paced game that is played around the world. Arguably its popularity is greatest in North America, but it is being played more and more internationally.  It was created hundreds of years ago by First Nations people and is considered to be the fastest-growing sport in North America.
Lacrosse is played by both women and men with some variations in the game for each gender. It is played on a field that is similar in size to a soccer field and with a stick outfitted with a netted head for catching and throwing a ball. As an NCAA sport it is played in College and Universities. Lacrosse is very popular on the East Coast but is truly gaining momentum on the West Coast and engages elementary-aged children all the way to adulthood with two professional lacrosse leagues.
How do I know what lacrosse gear to buy?
As Lacrosse gains in popularity so does the confusion for parents who are new to the game and need to make decisions about what lacrosse gear and equipment to purchase. Navigating the choices of which lacrosse shaft to purchase, which lacrosse head is best for a player to match with their shaft and finally which mesh is ideal to make up the netting on the head, can be truly confusing.
Following the insidewink mandate to "Share The Good", we would like to help parents and players learn what makes a good choice when purchasing lacrosse gear. Insidewink reached out to our friends at East Coast Dyes Lacrosse (ECD Lacrosse) and asked them if they could share some gear for us to review. They were kind enough to send us some equipment but I have to stress the fact that they did not give us any money, or provide any type of financial incentive for our review of their products.
In fact, to make sure that we provide our insidewink readers with an unbiased but expert review, we turned to Coach Maclean Jewett. "Coach Mac" played Division II Lacrosse on the East Coast, and he is now based in Los Angeles where he coaches with Verdugo Lacrosse, a 501c3 Non Profit that works to improve the lives of children through the game of lacrosse and with the Glendale High School lacrosse team.
Because Coach Mac is a good guy and loves the sport, he has agreed to help us with three product reviews of lacrosse gear. In this article Coach Mac provides a solid analysis and review for an East Coast Dyes Carbon Pro 2.0 Flex 8 shaft, and East Coast Dyes DNA Head, and the very important but often overlooked lacrosse mesh.
A great big thank you to Coach Mac for taking the time to provide us with this three-part review series on lacrosse equipment!
Lacrosse Gear Review: ECD Carbon Pro 2.0 Flex 8 Shaft
The East Coast Dyes Carbon Pro 2.0 Flex 8 shaft is a thoughtfully made lacrosse shaft. The designers had shooters and elite passers in mind when making this shaft. I make these statements based on the grip, weight, and flex of the shaft.
When playing lacrosse, players need to be able to maneuver the stick with ease. This shaft is shaped as a stretched octagonal prism (as most all lacrosse shafts are). The angles of the shape are rounded off to make the shaft easier to hold in the fingers. Along the sides of the shaft there is a slight indentation running along the middle of either side, top to bottom. This gives players another advantage in terms of grip. The shaft is also textured, with a feel similar to that of a sandblasted shaft. In addition to this, there is a criss-cross texture towards the top of the shaft. This criss-cross resembles that which a player may put on his/her stick with tape. This additional criss-cross texture is placed right where a player would feel most comfortable holding their stick when handling the ball.
Overall, the shape and texture of this shaft provide a player with a good grip. This is important because a player needs to be able to maneuver his/her stick for proper ball control. As a game wears on, sweating can cause a loss of control in respect to passing, shooting, or ball handling. The overall grip of the stick is a big part of what sets this shaft apart from others.
Supplementing the grip of the stick is the weight of the shaft. If the weight of the shaft isn't just right, a stick will feel off balance. This shaft weighs a mere 5.2 oz. This means it's a very light shaft, but not so light that it makes the stick become off balance. The weight of this shaft, as well as the previously mentioned grip, gives the player an advantage over the customary metal shaft.
The East Coast Dyes Carbon Pro 2.0 shaft series have a number of different flex points. A higher number flex number means a higher flex point on the shaft (more towards the head of the stick). The flex 8 shaft we are reviewing has a flex point 20 inches from the bottom of the shaft. This creates more feel on the ball as it's released. More feel means that a player can throw the ball with more accuracy. The high flex point also produces a quicker release. The ball spends less time in the stick coming out after a player flicks their wrist. Along with more feel is more power. The flex of the shaft allows the player to use more leverage, thus shooting faster.
All of these attributes combined create an elite lacrosse shaft. While the shaft is a high level, it's also great for younger players. Due to the quick release, players would be forced to learn proper fundamentals. Its grip provides an excellent starting point for players learning how to maneuver their stick. This shaft provides more opportunities to players.
Thanks for reading our review of the ECD Carbon Pro 2.0 Flex 8 shaft. Next month Coach Mac reviews the ECD DNA Head.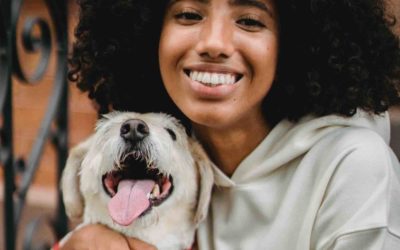 Part 1 of Kathlene McGovern's 2 part series on the best and safest ways to travel with your furry friends!
Dove Rose give us ideas on how to stay curious! Keep it Fresh in the Kitchen, on the Drive and in your Life. New ideas to keep our mind alive!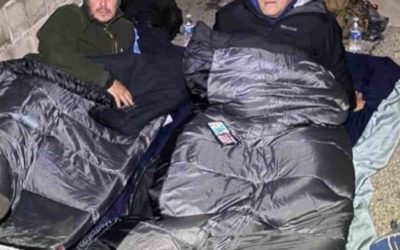 Ken Craft of Hope of the Valley lives unhoused on the streets of the San Fernando Valley for 100 hours and shares the challenges, insights and struggles he faced on this journey.