Our insidewink team likes to
share the good
So, when we find something we love, we want to share it with you! Our insidewink staff picks of what's good to enjoy at home … Beautiful Mescal, a TV series that keeps you calm, delicious Cheesesteaks and Sledge Hammers!
I love TV! I love getting really wrapped up in a series or a movie. I love good story lines, and action heroes, and hunting criminals and ghost stories… so I really surprised myself when I stumbled across "A World of Calm" on HBOMax and couldn't stop watching.
HBO partnered with the CALM app to create a series of documentary style episodes that are both relaxing and incredibly beautiful to watch. The episodes are narrated by celebrities: Mahershala Ali, Idris Elba, Oscar Isaac, Priyanka Chopra Jonas, Nicole Kidman, Zoë Kravitz, Lucy Liu, Cillian Murphy, Keanu Reeves, and Kate Winslet and takes a truly immersive look at our world. From glass-blowing to corral reefs to canoe sculpting (I think that one was my favorite) "A World of Calm" will help you unwind, relax and feel gratitude for our magnificent world. 
Phillys Best Cheesesteaks
Where can you get a really good authentic Philly Cheesesteak in Southern California? Philly's Best! Don't even be tempted to try one anywhere else when you are longing for a taste of home but living 3000 miles away. Others try to replicate the classic Philly Cheesesteak, but the good people at Philly's Best are actually from Philly, use authentic ingredients imported from the City of Brotherly Love and deliver on taste. Grab a some Herr's Potato Chips, a cold Pennsylvania Dutch Birch Beer and a Tastykake to complete the experience!
Philly's Best is open for take out and delivery! Check it out here 
Stephen O'Bryan recommends
Estwing Sure Strike Drilling/Crack Hammer – 3-Pound Sledge
Do you have some concrete that needs to be broken up? Is it in a small space and you can't wield a normal sledgehammer because the space is too tight? Well, look no further than the Estwing Sure Strike Drilling/Crack Hammer. It has a heavy-duty forged steelhead that I don't think will ever wear out. Equally important, it has a fiberglass handle that is lightweight and yet very strong. I appreciate the rubber cover on the sculpted handle. I find it easier to swing with this lightweight handle and I'm confident that it won't slip out of my hands.  
Emma Berdie Donson recommends
This year, I've gotten very into Mezcal, so when I was looking into a smoky fall drink and I stumbled on the Espadin variety of Quiereme Mucho, I totally fell in love! Pair it with fresh apple cider, some orange liqueur, and a squeeze of lime over ice and a cinnamon sugar rim and this fall margarita will absolutely blow your mind! Honestly, the stuff is delicious alone. It tastes like smoky apples and flashes of wood — the perfect fall spirit.  Okay, now I'm getting thirsty… Quiereme Mucho is a 100% Organic Mezcal hand crafted in the most artisanal way, each small batch production is carefully inspected by the Maestros Mezcaleros that for generations have been following a 50-year tradition of the art that is producing Mezcal, to ensure the purest spirit and the best quality possible. At Hacienda Guegorene dated from the 18th Century, and it's still owned by the same family that started this environmentally sustainable tradition many generations ago.  And you'll want to save the bottle for display in your home — why? Every single bottle is hand painted and unique in its design. They're seriously gorgeous.  Quiereme Mucho means "Love Me Much", it translates the Love for the respect of the nature, Love of the traditions, origins and principles that are present in each Quiereme Mucho bottle. 
Buy Quiereme Mucho here
Have you tried our insidewink staff picks? Let us know what you think in the comments below!
See What Else is Good

Here!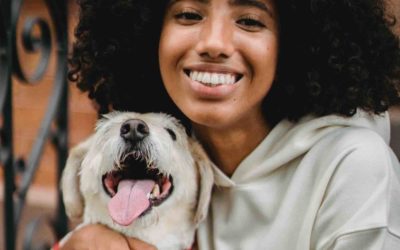 Part 1 of Kathlene McGovern's 2 part series on the best and safest ways to travel with your furry friends!
Dove Rose give us ideas on how to stay curious! Keep it Fresh in the Kitchen, on the Drive and in your Life. New ideas to keep our mind alive!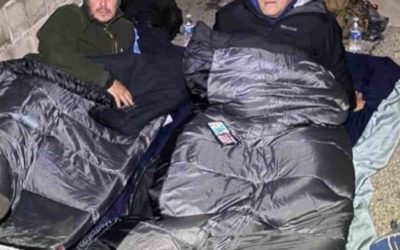 Ken Craft of Hope of the Valley lives unhoused on the streets of the San Fernando Valley for 100 hours and shares the challenges, insights and struggles he faced on this journey.