The You Matter Marathon: No Running Required!
It's All About Human Connection
So many times we get caught up in our own lives and forget how important it is to feel connected. The You Matter Marathon: No Running Required! helps us remember how meaningful human interaction is, especially these days. The idea behind the the Marathon is the sharing of small white cards in November. And, although they hope everyone donates, yes… they send the cards to you at No Cost! It sounds so simple and is so powerful.
We wanted to learn more so we spoke with Cheryl Rice, the founder of You Matter Marathon: No Running Required! She's an everyday hero on a mission!
Here's Cheryl: 
"Hi! I'm the founder of the You Matter Marathon: No Running Required! It was originated in 2016 and became a non-profit in 2017. Since 2016 over 1.5 million cards have been shared by people in 78 countries."
—Cheryl Rice
Hi Cheryl, what is the mission of the You Matter Marathon? 
The mission of  You Matter Marathon: No Running Required! (YMM) is to create positive connections between individuals and within communities. We do this by inviting people to share business sized cards with only the words You Matter printed on them during November.
What a great idea! What inspired you to create these positive connections through cards?
Five years ago a colleague gave me a card with the words You Matter on it. I was so touched I felt like my heart had been hugged. I ordered my own pack of cards and started sharing them – first with family and friends, then with people in my community. Almost everyone I gave a card to was visibly moved. Then I became bolder and started sharing cards with strangers. The impact was so powerful that I wanted other people to experience the power of giving and receiving You Matter cards. That's when I decided to launch the You Matter Marathon – no running required – so that other people could have this experience.
"Having the You Matter cards, ready to hand out, has caused me to look at people differently – I try to find people with whom I can have a meaningful interaction. Consequently, I am really looking at people. This is making me a much more connected human."
And to make it as easy as possible to share the You Matter cards, we mail 30 cards for free to every individual who signs up to share the cards in November.
The You Matter Marathon "envisions a world where individuals naturally and regularly affirm the significance/value of the 'other.'"
Get Involved

Here
What is a card sharing event?
Our current program is the You Matter Card Sharing Event that happens in November. We invite individuals and organizations to sign up to share 1 card a day with someone during November. In October we mail 30 You Matter cards for free to every individual who signs up. And for every group that participates (like schools, non-profits, places of worship) we send them 30 cards for free and tell them how they can print or purchase all the cards they need for their group.
We have a YMM Facebook group where people post stories and pictures and we sent out a weekly blog post sharing the stories and ideas for deepening the You Matter experience – or as we call it – the You Matter magic! We also have a YMM Guide for Schools as the You Matter Marathon fits well with anti-bullying and social and emotional learning curriculum.
"The You Matter card encouraged my Goddaughter to take a leap of faith and foster/adopt a 4-week-old infant."
What do you spend most of your time doing at the You Matter Marathon?
Most of my time is spent getting the word out about the You Matter Marathon, handling the operational aspects of printing, packaging and mailing You Matter cards, sharing the amazing stories that participants share, and finding sponsors so that the YMM can continue.
RELATED: Passionate and Spirited "Chick in a Chair" and Everyday Hero Tricia Patterson
YMM "believes that the world would be a more peaceful and joyful place if every person knew they mattered."
We'd love to hear about some of the amazing and inspiring stories from participants, can you share a few with us?
Yes – here are a few stories that have touched my heart:
Mother and Son— One woman gave a YM card to her son who was recently released from prison. She said when he looked at the card tears welled up in his eyes. They had been estranged and she said that him receiving this card at that moment healed something in their relationship and gave them a fresh start. He asked if she had more cards that he could give to the men he was living with.
Grocery Store Hug— I overheard a woman in a grocery store tell the cashier about her recent struggles. She said she didn't know how she'd make it through the holidays. When we were returning our shopping carts in the parking lot, I summoned my courage and gave her a You Matter card. She started to cry and said, you have no idea what this means to me. Then she asked for a hug.
One

of the BEST parts of the You Matter Marathon…
is the impact that sharing this message has on the card givers. We've done research showing that people who share You Matter cards emerge with an increase in gratitude, connection, and compassion for others.
Girls Scout Troop Experience— A girl scout leader told us: "I handed out cards at my Girl Scout Troop and gave each girl an extra one to give to someone else. There was one girl who had recently attempted suicide and while she put on a tough teenage exterior, I could see in her face and eyes that it really meant something to her. If each of those girls gave a card to someone else that might have been struggling in Middle School – who knows what impact this small gesture may have throughout the community."
"I was diagnosed with cancer this year, so participating in the You Matter movement was particularly poignant. It truly helped to have an attitude of gratitude – I beat the cancer!"
What's up next for the You Matter Marathon?
To share 25 million You Matter cards by the end of 2025.
Is there anything that you wish more people knew about the You Matter Marathon?
I wish more people knew how much power each of us has to make a meaningful difference in someone's life and in in our own lives. I wish more people knew how wonderful it feels to share a YM card.
And I wish more people signed up for the You Matter Marathon by going to our website.
RELATED: 1 Month. 1 Million Steps. $1 Million for Pancreatic Cancer.
You Matter Marathon's Vision
"We believe that one way to affirm our own significance is to regularly affirm the significance of others."
Get involved in the You Matter Marathon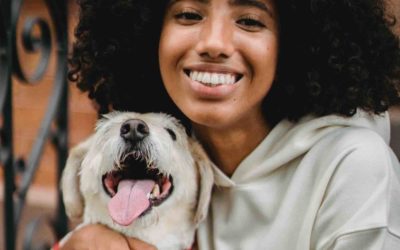 Part 1 of Kathlene McGovern's 2 part series on the best and safest ways to travel with your furry friends!
Dove Rose give us ideas on how to stay curious! Keep it Fresh in the Kitchen, on the Drive and in your Life. New ideas to keep our mind alive!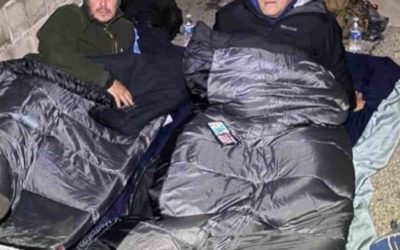 Ken Craft of Hope of the Valley lives unhoused on the streets of the San Fernando Valley for 100 hours and shares the challenges, insights and struggles he faced on this journey.