Out of the blue one of our readers, Louise Gardner, contacted us about her amazing sister, Tricia Patterson, with this simple email:
My sister is 18 months younger than I am. She is a paraplegic with pulmonary fibrosis. She is my hero who has always lived each day as if it were her last. She loves life, people and above all God. Her life has been an amazing journey. She's pretty cool. Let me know if you're interested in knowing more about my sister 🙂
Tricia Patterson is a Survivor
"It came to light when Tricia was an adult that she had survived being molested as a child. Her focus has been having empathy for her abuser. She rose above being teased as a child for being hyperactive and having learning disabilities. Overcoming the ridicule has served her in so many ways. One being that she is such an advocate for the underdog!" Louise explains.
"When she was 42 years old, she fell off a patio deck and severed her spine. After months in the hospital and rehab, when she finished her therapy… she continued to remark that God has been so good to her."
"As a paraplegic, she is hell on wheels. Each week, she volunteers at a hospital and visits a retirement center where she plays bridge and brings cheer with her incredible sense of humor. Her greatest joy is babysitting her grandchildren ages five, three and two."
Tricia has been featured on TV news programs, as seen above, and has also been featured in her own television series on PBS called "Chick In A Chair."
Louise continued, "When we have our weekly lunches, we talk about our children and grandchildren. And, inevitably, we end up sharing our deeper thoughts, hopes and fears."
"For the last year or so, when we have talked, Tricia has stated that she has been tired. My first thought was that it was no wonder because she wakes up early and goes all day long. But, she said it was a different kind of tired."
"After much coaxing from her children, she went to the doctor and was diagnosed with pulmonary fibrosis. The doctors could not determine how long she has had it or exactly how much longer she has to live. The average life expectancy is 2-6 years."
Tricia Patterson's superpower is her ability to forgive others.
Tricia Patterson with her son, Chase Hurlimann.
Lousie asked her sister our interview questions and then shared Tricia's answers with our insidewink team.
Tricia's greatest joy is spending time with her three grandchildren. 
Tricia Patterson with her grandchildren: Everett (age 3), Renner (age 1), Sadie (age 5)
What do you like best about being a grandmother?
What she likes best about being a grandmother is spending time with them as she knows she only has a limited time left to do so. She is making wonderful memories.
How does your faith help guide you?
Tricia's faith is what shapes her daily decision making. It is also what motivates her.
What is your greatest achievement/what are you most proud of?
She is most proud of her children who have become wonderful adults. Her daughter is a guidance counselor at a school for children with learning disabilities and her son is a Middle school English teacher.
What are you reading?
She reads Readers Digest from cover to cover and anything Joyce Meyers writes.
What's on your playlist?
She listens to Gregorian chanting music.
Pie, Cake or Ice Cream?
Ice Cream!
Tricia Patterson's sister Louise says,
"Tricia knows that God gives each person a certain life. She continues to thank God for the wonderful life He has given her. She said she wouldn't trade places with anyone else in the world."
Thank you Tricia for your spirit, your passion and your love.
Your attitude and strength are an inspiration!
Tell Us About Them!
It's Easy. Just email us at [email protected] with "Everyday Hero" in the subject heading. You can learn more here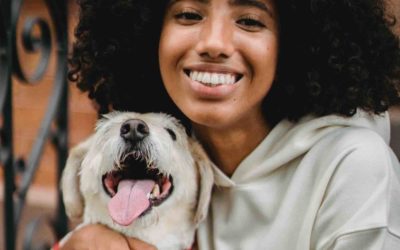 Part 1 of Kathlene McGovern's 2 part series on the best and safest ways to travel with your furry friends!
Dove Rose give us ideas on how to stay curious! Keep it Fresh in the Kitchen, on the Drive and in your Life. New ideas to keep our mind alive!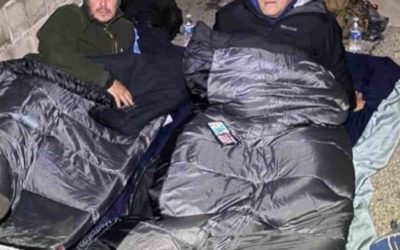 Ken Craft of Hope of the Valley lives unhoused on the streets of the San Fernando Valley for 100 hours and shares the challenges, insights and struggles he faced on this journey.