It's not all doom and gloom,
Good News is Here!
We search the world each month for our Happy Headlines to lift you up, inspire and bring some happiness to your day.
• Family Farm Growing Happiness
• Beer Drinking for a Good Cause
• Affectionate Therapy Dog Loves Firefighters
• Pilot Earns a Naval Aviation First
• Batman on the Prowl in Santiago, Chile
• Two Orphans and One Epic Road Trip
Farmer Plants 2 Million Sunflowers
A family owned pick-your-own strawberries farm in Kenosha County Wisconsin has chosen to plant more than two million sunflowers in their fields this season to spread some happiness in what has turned out to be a crazy year.
Planting in 15 fields on 22 acres of farmland, Scott Thompson and his family just thought people might need a getaway for a day and "might be looking for something to do, and what a great way to social distance and … smile, basically." Pack a picnic, meander socially distanced through the vast fields, enjoy the beauty of the sunflowers and take a few home to keep that smile going!
"People are so happy to be out there and have a place to go." —Thompson Strawberry Farm, via CNN
A Worldwide Brewing Movement
More than 1100 brewies, all 50 states and 21 countries are participating in the Black is Beautiful Beer initiative started by the Weathered Souls Brewing Company in San Antonio, Texas. The initiative is a collaborative effort among breweries far and wide to bring awareness "to the injustices that many people of color face daily."
Brewers support the cause by brewing the Weathered Souls Brewing recipe or by adding their own special twist to the base recipe, selling it and donating the proceeds to an appropriately related cause. Beer drinker support the cause by, well, buying it and drinking it!
What's that? You say your favorite local brewery is not brewing a Black is Beautiful Beer? You can give them a shout out and not so subtle hint by tagging them, tagging @weatheredsoulsbrewing and hashtaging #BlackisBeautifulBeer in an Instagram post.
RELATED: A Newfound Glimpse of Awareness
Follow certified crisis response therapy dog, Kerith, on Instagram 
Affectionate Therapy Dog Loves Firefighters
Can you be too friendly? If you're training to be a guide dog, the answer is yes. But fortunately, being too friendly makes you an excellent certified crisis response therapy dog.
Visiting hospitals, patients and staff is super fun for this two year old Golden Retriever, Kerith, but she always gets extra excited when she visits fire stations and fire fighters. Kerith has been spreading joy, boosting morale and reducing stress to those on the front lines of the Woodward Fire in Marin County, CA.
"She makes people feel loved, special and important. One firefighter told me 'Kerith has the uncanny ability to make me feel like I am the most important person in the world.'"—Heidi Carmen, Kerith's human, told CNN
RELATED: Five Practices to Ease Anxiety
Lt. j.g. Madeline G. Swegle earns her Wings of Gold. Photo courtesy of the US Navy.
First Black Female Tactical Air Pilot Earns Her Wings of Gold
It takes hard work and a commitment to excellence to become a US Navy Tactical Air (TACAIR) pilot. Virginia native, Lt. j.g. Madeline G. Swegle, has become the first black female to achieve this high level in naval aviation and earn her Wings of Gold.
"I don't think a goal in my life is necessarily to be the first in anything. That was nothing I ever set out to do. It was just something I was interested in….I love the fast planes." —Lt. j.g. Madeline G. Swegle
A huge congrats to Maddy and her 25 classmates for being dedicated and achieving this elite position!
Batman Delivering Meals in Chile
Armed with a mask and hand sanitizer, "Batman prowls the streets of Santiago delivering food to the homeless." Preferring not to be identified, this caped crusader regularly hands out dozens hot meals and good cheer to those who are less fortunate in Chile's capital city.
The Chilean economy has been hit hard by coronavirus. Pandemic restrictions and high unemployment have had a serious economic impact and a large number of it's citizens have been struggling.
"Look around you, see if you can dedicate a little time, a little food, a little shelter, a word sometimes of encouragement to those who need it." —'Batman' via Reuters
RELATED: Who would win in a fight between Spiderman and Batman? Val Kilmer's Answer
Two Orphans & One Epic Road Trip
Baby Piglet. Baby Cow. Happily Ever After.
Traumatized, dehydrated, depressed. This little piglet's world changed when some weird people took her home, cared for her and then sent her on an epic road trip where she would meet her new best friend and live happily ever after playing in fields of happiness.
"Now and then it's good to pause in our pursuit of happiness and just be happy."
– Guillaume Apollinaire
"I'll tell you how I live my life, with nine kids, in a town with some flair." Our very own contributor, Rachel Marie Cowan, is truly making a difference in the lives of her large extended family. READ MORE…

Read More Good News
Our Happy Headlines are sure to lift you up, inspire and make you smile!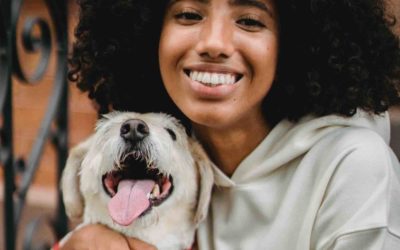 Part 1 of Kathlene McGovern's 2 part series on the best and safest ways to travel with your furry friends!
Dove Rose give us ideas on how to stay curious! Keep it Fresh in the Kitchen, on the Drive and in your Life. New ideas to keep our mind alive!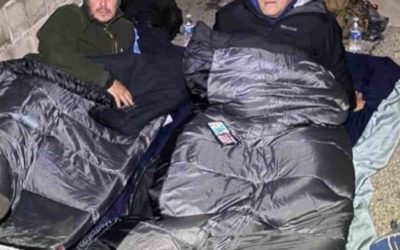 Ken Craft of Hope of the Valley lives unhoused on the streets of the San Fernando Valley for 100 hours and shares the challenges, insights and struggles he faced on this journey.