How to get rid of Laundry Detergent, Hand Soap and Dish Soap bottles
Hopefully you all saw my first article last month where I tackled getting rid of all my ziplocs and storage bags. I clearly had just scratched the surface of the single use plastic in my household.
This month I am attempting to get rid of laundry detergent bottles, plastic bottles of cleaning supplies, hand soap and dish soap bottles. That's a lot of single use plastic that my small household throws into the mix that potentially ends up in the ocean!!
What I am noticing on this journey to become plastic free is a lot of the companies I found who have come up with alternatives are Canadian! I am beginning to locate more companies in the States as I go but one thing is clear, using these alternatives requires a willingness to order online and remember to order the refills as needed. Precious little of what I am discovering is available at the supermarket or drugstore but I firmly believe that they will have to fall in line and offer these alternatives eventually….it is just a matter of time.
In future articles I hope to investigate some small shops I have discovered that specialize in these types of products (they are hard to find) as well as a mobile store that comes to your home to supply refills of soaps etc but those must both wait til we are past the lockdown!
Let's Start with Laundry Detergent Bottles
These bottles are large, big plastic bottles that get thrown away after 32 to 40 loads of wash. I found a company called TruEarth (I am sure there are many others out there but I loved the simplicity of what they offered) that offer a fairly thin cardboard envelope one gets 32 loads worth of detergent on small strips which dissolve in the wash. I was also able to order smaller packets for just 8 loads as well so I could test out the unscented vs. scented strips.
No plastic, just an envelope and a strip of soap that you toss into the machine!
I was a tad skeptical at first but I have found that all my laundry is coming out fresh and clean. This envelope of soap also takes up SO much less space than the huge bottles of detergent which is lovely as well. I'm sold. Why would I buy those large bottles ever again?
Moving on to Cleaning Products
I'm sure that most of you have loads of plastic bottles under the sink or clogging up shelves in a kitchen closet. It doesn't take many weeks of cleaning to go through a bottle of windex which is then just added to the heaps of trash out there!
I decided to try a company called Supernatural mostly because the starter kit was so appealing and I loved the look of the glass bottles.
The initial kit has four glass spray bottles and a tiny box with the glass vials of concentrated cleaning product which you just mix with water in each bottle to fill it up. Each vial specializes in either glass cleaning or tile, wood etc.
Everything is scented with lovely essential oils and I actually look forward to spraying and cleaning surfaces because they make the house smell fantastic. They recently also offered a separate vial for stainless steel so I will be ordering another glass bottle for that.
The company also claims to plant a tree for every kit sent to reduce the carbon footprint which is a nice perk, in fact most of the companies I have found who offer these plastic alternatives have similar plant a tree programs.
I have found that all these Supernatural cleaners do a wonderful job.
I am unsure how long each bottle will last so I have no idea how often I will need to order the little refill vials because I am still trying to use up my old supply of cleaners for certain jobs just to compare and not waste them. Hopefully I will be able to report in some future article how long they lasted. 
The spray bottle of wood cleaner is great for spraying wood surfaces but I couldn't figure out how I would pour it into a basin to wash my wood floors without using it all up. I called the company and they do offer a much larger bottle of the wood soap that can be refilled separately to clean floors so I will order that next. I'm still just at the beginning of figuring this out.
Replacing Dish Soap and Hand Soap Bottles
I seem to go through these plastic bottles the quickest and it seems like a terrible waste. I started by ordering some pump bottles that I could reuse over and over at Target. You can find reusable pump bottles at many stores and websites and they can be quite pretty.
I ordered the hand soap and dish soap from a company called etee. The concentrated soaps come in beeswax tubes.
I seem to go through plastic soap bottles plastic bottles the quickest and it seems like a terrible waste.
You just squeeze the contents from the tubes your pump bottle and fill it up with water and shake. I ordered several tubes of each so they will last me a while. The hand soap was scented with lemongrass and smells wonderful. These tubes take up so little space to store as compared to clumsy plastic bottles. There is just less and less clutter as I clean out the plastic bottles from my life. It's like an added bonus to going plastic free.
I also found a company in the States called Cleancult that offers many of the same refill cleaners as the companies I have mentioned in this article so next month I may add them in the mix just to compare and see what works best for me. Once you really start looking there are many alternatives out there so I really just can't see justifying a return to the old ways!
Saying Bye-Bye Liquid Soap Bottles Feels Good!
At first it seems like more work to set all this up and order through the mail but my grocery list gets smaller each time I go to the store and it really just amounts to a new routine and a willingness to change old habits. I love the look of these alternatives to plastic and it feels good to make the change – I promise you.
I still have a lot of work ahead. It really is amazing all the single use plastic in our daily lives once you really look around your home.
Next month, I'll begin to work on the bathroom with all the lotion, shampoo, conditioner and make up bottles that go into keeping us clean and beautiful. I also plan to devote a future article to water.
Take care and stay safe out there!
Lisa takes the first steps on this promise to live plastic free. It's encouraging to see that it can be done. Could you do it?
By Lisa Rogers
Lisa Rogers is a psychotherapist in private practice in Los Angeles, specializing in eating disorders and addictions.
With a desire to become as environmentally responsible and as plastic free as possible, Lisa takes us on her journey each month of finding new ways to eliminate single use plastic with sustainable reusable alternatives.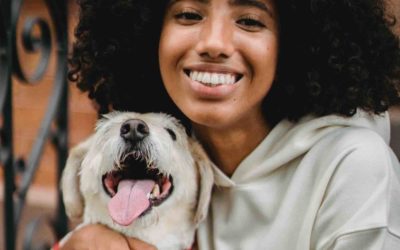 Part 1 of Kathlene McGovern's 2 part series on the best and safest ways to travel with your furry friends!
Dove Rose give us ideas on how to stay curious! Keep it Fresh in the Kitchen, on the Drive and in your Life. New ideas to keep our mind alive!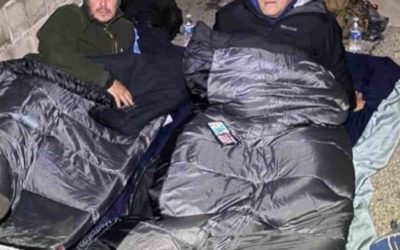 Ken Craft of Hope of the Valley lives unhoused on the streets of the San Fernando Valley for 100 hours and shares the challenges, insights and struggles he faced on this journey.