Quarantine Sessions Are Providing Some Much Needed Musical Entertainment
While musicians have been hit pretty hard by the pandemic with postponed gigs and all venues currently closed, it doesn't seem to be slowing down their creativity. Thinking outside the box, so many accomplished musicians have blessed us with their self-quarantine live streams and virtual concerts all across social media because, well…the show must go on!
Full time professionals, casual strummers and talented family sing-a-longs are providing this wonderful artistic pause for us with their melodies…allowing us to simply enjoy a moment of entertainment. A much needed happy diversion of musical joy. Let's show some love and support for these talented people who continue to entertain while we watch safely from our couches, by liking, following or simply giving them a shout out and a share.
Here are a few our favorites. If you've seen one you think others will enjoy.. please share it with us in the comments below.
Quarantine Sessions We Love
Portland Musicians for COVID-19 Relief
"Ain't No Mountain High Enough"
Featuring:
Haley Johnsen, Arietta Ward, Laryssa Birdseye, David Pollack, Kingsley, Miaya Shambry, Alexa Lux, Stephanie Kitson, Michal Angela, Tay Conti, Sam Larson, Tim Karplus, Agyei Marshall, Justin Piteleski, Chance Hayden, Jake Soffer, Joe Mengis, Ian Garner, Eric Storm, Justin Calhoun, Lucas James, Charles Victus, Kirk Kalbfleisch, Jeramy Burchett, Matt Johnston, Adam Finger, Adriana Wagner, Keith Cheek, Amy Evans, JP Downer, Matt Brewster, Jack Mortensen
Produced, arranged, mixed, and edited by Jack Mortensen
A message from the makers of this video:

Please support members of our Portland music community affected by COVID-19. Donate to the Jeremy Wilson Foundation's COVID-19 Oregon Musicians' Relief Fund HERE 
"Angel From Montgomery"
"American Legend John Prine is in critical condition with COVID-19. I wanted to pay tribute to such an AMAZING musician/songwriter. I had the privilege of singing his song "Angel From Montgomery" with Bonnie Raitt and will always cherish that memory — what an honor!⠀
Musicians are at such high risk with all the travel and direct contact with so many people. This pandemic leaves so many musicians struggling financially as well as worried about their health. This tribute goes out to John and to ???????????? the musicians." —Ruthie Foster
"All of the musicians on our roster are session players who live, eat, breathe music every day. If they aren't in the studio or on stage, they are music educators molding the next generation of great talent. Many of the people on our Live Music Agency roster tour or have toured with some of the biggest names in music. Our ensembles know how to start any party and keep it going all night!" —The Repicas Music
"Don't Stop Believin' " —Driveway Quarantine Session
Music Performed By Lark Knowles
Film: @karenejoyce
Edit: @karenejoyce
Drone Footage: @justinromanoo
"The San Clemente musician is a trained dueling pianist, an artist who knows how to keep the crowd engaged and entertained — but this moment was unlike any she had experienced. Neighbors slowly trickled from their houses to watch and listen as her voice belted down the quaint street, her performance done from her driveway. Some brought out chairs and blankets and glasses of wine. Other watched from their balconies or the tailgate of their truck." —OC Register
"Quarantine means quality time with my boys Jackson and Will. This is our version of Fleet Foxes "White Winter Hymnal". Be safe out there." —Brian Dusinberre
Coronavirus Stairwell Sessions
"Give a Little Love"
"A little song of love and hope for an uncertain time. Hope you enjoy it! STAY SAFE, everyone." —Agenda Records
Agenda Records on Youtube
Please show some love and support to these talented musicians with a comment below, or a like and share on social media!
Big Bad Voodoo Daddy's "Why Me?"
An accomplished musician and all-around great guy with a killer sense of humor, Glenn Marhevka has been the featured trumpet soloist for the Grammy nominated band Big Bad Voodoo Daddy for over 20 years.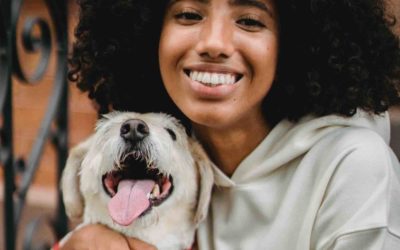 Part 1 of Kathlene McGovern's 2 part series on the best and safest ways to travel with your furry friends!
Dove Rose give us ideas on how to stay curious! Keep it Fresh in the Kitchen, on the Drive and in your Life. New ideas to keep our mind alive!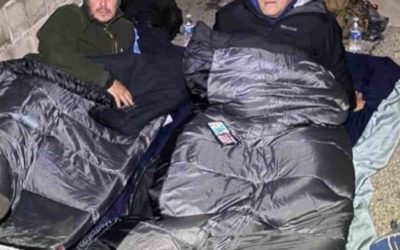 Ken Craft of Hope of the Valley lives unhoused on the streets of the San Fernando Valley for 100 hours and shares the challenges, insights and struggles he faced on this journey.