Doing a Life Scan for every aspect of your life is a great habit to cultivate.
Look inside to see where you sense a pull, what is calling you? The key is to ask the right questions and listen for the answers.
Let's Do This People!
I always love creating little challenges for my clients. Not only does it prove how powerful we actually are over our own lives, and how we feel, but it also keeps us healthy.
Here's the fun part—you get to do the diving and explore the deep waters of your world.
What area of your life would you like to have a bit more comfort; space, breath, ease, joy? Would you like to feel better in your clothes? Perhaps feel better naked? Or maybe you want to stop procrastinating and tend to your life in a prompt manner. Or maybe it's time to finally organize that junk drawer, or entry way closet. If none of those strike your fancy then take a moment and do a Life Scan and peruse through your life and see what draws your attention.
Six areas to Life Scan and some questions you might ask
How to Find Your Imbalance
For me, I am feeling the need to implement more play, and leisure time. This also means committing to a meditation ritual that I actually show up for every day. I tend to keep myself busy when I have down time instead of actually enjoying the down time. I will tidy, organize, cook, garden, or dedicate time to build my health and wellness business. Those activities can begin to blur together and take up every waking moment. Lucky for me, I love my work and everything I do brings me joy so I am fine with my routine. What I would like to focus on is where I sense a bit of imbalance.
As I do a Life Scan, I notice that my body and my mind are asking me to practice doing less and discovering what presents itself in those pockets of quiet, stillness, nothingness. I invite you to do the same.
Look inside and see where you sense a pull, what is calling you?
Whatever it is, allow it to be your teacher. Listen to what your life needs, and wants, from you. Perhaps yours is saying 'Get off your butt and sweat everyday!' Or 'Please stop drinking wine every night, it doesn't make me feel good.' Or 'I really feel stressed when you let those papers pile up and avoid paying the bills.'
The key is to ask the questions and listen for the answers. Doing a Life Scan for every aspect of your life is a great habit to cultivate. 
These are all jumping off points. Have fun with it; dive deep and discover what's in there. Enjoy the view and remember, make it light hearted and playful. This is about getting to know yourself more and loving yourself more.
I'm going to do it. Join me!
I'm here if you have any questions.
Be well, and know that you are loved.
Love,
Dove
Dove Rose
Dove's boutique studio, Dove's Bodies, has been an LA institution for more than 35 years. With a background combining decades' worth of studies in fitness, dance, pilates, martial arts, primal movement, yoga, pranayama, organic nutrition, energy healing, mindful living, intuitive clearing and meditation, Dove is sought out for her unique, intuitive wholistic total-body approach. Dove's life passion is to guide her clients on their own unique path to wellness, wholeness, and the full integration of mind, body and spirit.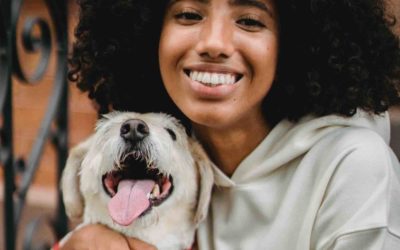 Part 1 of Kathlene McGovern's 2 part series on the best and safest ways to travel with your furry friends!
Dove Rose give us ideas on how to stay curious! Keep it Fresh in the Kitchen, on the Drive and in your Life. New ideas to keep our mind alive!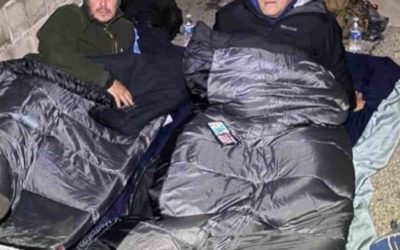 Ken Craft of Hope of the Valley lives unhoused on the streets of the San Fernando Valley for 100 hours and shares the challenges, insights and struggles he faced on this journey.