Plant Based Veggie Burger Recipe
Tasty goodness!
Our son Matthew has been staying with us during this isolation time. In an attempt to eat a more plant based diet, Matthew suggested we make Veggie Burgers. We also decided to use Primal Kitchen's Mayo made with Avocado Oil.
We were so pleased with how this recipe came out and are happy to share it here with you. Alex is a serious meat and potato man but he really enjoyed them, too!
Jean's Exceptional Veggie Burgers
Jean Trebek's Reliable Recipes|insidewink.com
INGREDIENTS:
3/4 cups cooked brown rice
3/4 cups pearl barley or quinoa cooked
1 14 ounce can of black beans, drained and rinsed
1 pound mushrooms, any assortment you prefer…I like a combination of Shiitake and white mushrooms, stems removed and chopped
2 tablespoons of olive oil
1 medium sized onion, diced
5 garlic cloves minced
2/3 cup chopped unsalted cashews or if you prefer walnuts
1 1/2 tablespoons old fashioned oats – not cooked
1/3 cup Primal Kitchen Real Mayonnaise made with Avocado oil
1 large egg yolk
1 teaspoon chili powder
1 teaspoon honey
1 teaspoon paprika
2/3 cup freshly grated sharp cheddar cheese
1/2 teaspoon salt
1/2 teaspoon pepper
6 hamburger buns for serving
Cooking oil such as canola or coconut oil.
Lettuce, tomato and or whatever you prefer on your burger
DIRECTIONS:
Preheat the oven to 350 degrees.
Line a large baking sheet with aluminum foil and spray with non stick spray.
Spread the black beans & mushrooms on the baking sheet. Sprinkle with salt and pepper.
Roast the beans and mushrooms for about 10 – 12 minutes, until the beans split open and  the mushroom cook down.
While the beans and mushrooms bake, heat a skillet over medium heart.
Add the olive oil and saute the diced onions, minced garlic until softened, about 5 minutes.
Remove from heat.
Pulse the cashews (or walnuts) and oats in the food processor until they are finely chopped.
Place nuts and oats in small bowl, keeping food processor out for more use in a couple of minutes.
In a large bowl, stir together the mayo, egg yolk, chili powder, honey and paprika.
Stir in the sautéed onion mixture, cooked rice, barley and the beans/mushroom mixture.
Add in the nuts and oats.
Use a potato masher to smash the mixture together until it is somewhat combined.
Take 1/3 of the mixture and place it into the food processor.
Pulse it a few times until it is finely chopped and combined, then transfer it back to the large bowl.
Finish the remaining mixture.
Stir in the cheddar cheese, salt and pepper.
Mix everything together until combined, it will be sticky.  I like to use my hands…if you can use gloves,
all the better.
Form the mixture into burger patties, and place on a plate lined with parchment paper and keep in refrigerator until ready to cook.
When ready to cook place on nonstick skillet and add cooking oil such as coconut, grape seed or canola.
Once the oil is hot, add the patties and cook them for 5 minutes on each side.
Be gentle with flipping, as they might break apart.
Serve on bun with your favorite accompaniments,
such as lettuce, tomato, onion, etc.
* Note – These burger can not be placed on a grill as they will fall apart, you may however place a cast iron skillet on the grill and cook them outdoors in that way.
Royal Quinoa Pasta with Kale & Lemon Recipe
Trying to cook light meals using fresh ingredients? You'll feel satisfied in both taste and nutrition with this simple dish!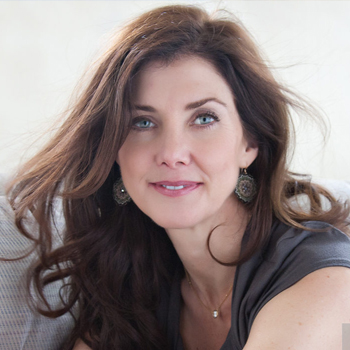 By JEAN TREBEK
Jean is a Professional Religious Science Practitioner, Reiki Master and Sound Healer. She grew up on Long Island, NY, and now lives in Los Angeles. She has two wonderful adult children, Matthew and Emily, with her beloved late husband, Alex.  Jean enjoys taking long walks, watching movies, and traveling. She is very grateful for her family, friends, Luna (the dog) and good coffee.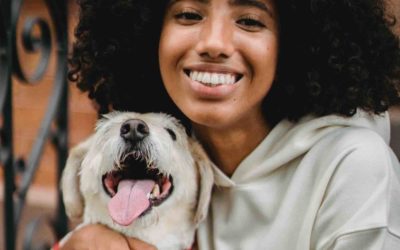 Part 1 of Kathlene McGovern's 2 part series on the best and safest ways to travel with your furry friends!
Dove Rose give us ideas on how to stay curious! Keep it Fresh in the Kitchen, on the Drive and in your Life. New ideas to keep our mind alive!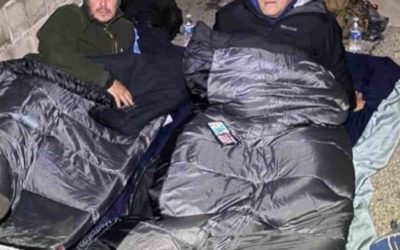 Ken Craft of Hope of the Valley lives unhoused on the streets of the San Fernando Valley for 100 hours and shares the challenges, insights and struggles he faced on this journey.