You came into my life like a lightning bolt.
I didn't know much about you before March, and yet you have been one of my greatest teachers so far this year.
Before I met you, I was trudging along, and in a bit of a rut.
I wasn't unhappy, but I wasn't filled with joy either. I was trying to find my way.
I wasn't always willing to sit in silence and ask for help. In a way, you forced me to do that, and I am forever grateful to you. You have helped shape the next phase of my life.
The first lesson you taught me is that I love being at home.
I kind of knew that before, but you helped me not just get clear about it, but to celebrate the freedom and joy of creating and sustaining a fun lifestyle from the comfort of my office chair.
The next thing I learned from you was to value those peaceful, quiet moments. We turned our little patio into a safe haven in the evenings. It didn't take much. In all the years I've lived in various homes, I never took the time to sit outside. I was always on the go, thinking that if I just stayed busy enough, I could pat myself on the back for being productive. I learned to have conversations without the tv on, to ask questions, to dream, and to enjoy the silence. I discovered the routines of our neighbors, and looked forward to seeing all the dogs walk by our house every night. Naming them added some extra excitement to our patio time. On those quiet nights, I felt both a part of the neighborhood and also happily tucked away in my little spot.
I learned to appreciate our doctors and nurses, and how chaplains can be a bridge to your loved ones when you're not allowed to visit the hospital.
I learned tenderness by watching someone say goodbye to a parent in hospice. I learned that life is not about the bad things that have happened, but the love that comes shining through when we let it. I learned that we don't have to have the answers to support each other, that our presence is more than enough, and I learned who the sweetest souls in my life are, the ones who were willing to sit with me during all parts of the emotional roller coaster you brought our way. I learned to appreciate the people who kept reminding me that they were thinking of us, without expecting anything in return. I learned the value of friendship.
Right before you made your entrance, I was dreading having to say goodbye to our dearest friends, the ones who are moving across the country in a few short weeks. When they told us the news in February, I decided that we would spend time with them every weekend until they left, so that we could soak up all the love that bubbles over when we're together. You had other plans, but you taught me that virtual games night can be fun, and that showing up for each other can be as simple as asking someone how they're doing and really listening for the answer, without an agenda.
You taught me to say no to fear once and for all, and to stop judging myself so harshly.
For all of this and so much more, dear Quarantine, I thank you for making an appearance in my life when you did. Who knew that you would bring so many blessings with you?
This was on my street. Just like this. Leaning against a tree. I have lived a "Full" life. I laughed that someone joked about the "Full" size of the mattress. It strikes me, so I… READ MORE

BY NATALIE SORIANO
Natalie has a passion for personal growth and development, spirituality, farmhouse makeover shows, crafts and Pinterest boards.  Her biggest desire is to live life fully expressed.  She loves being a part of the "What If" UP movement, and has her eye on a career in design.  She currently lives in beautiful Valencia, CA with her loving, teddy bear of a husband. 
To find out more, visit www.thejoyfulgenie.com.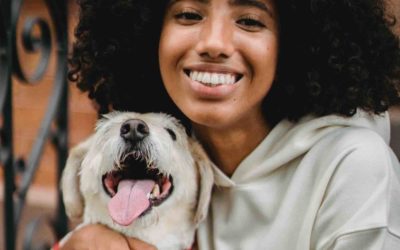 Part 1 of Kathlene McGovern's 2 part series on the best and safest ways to travel with your furry friends!
Dove Rose give us ideas on how to stay curious! Keep it Fresh in the Kitchen, on the Drive and in your Life. New ideas to keep our mind alive!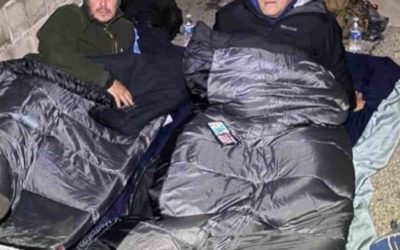 Ken Craft of Hope of the Valley lives unhoused on the streets of the San Fernando Valley for 100 hours and shares the challenges, insights and struggles he faced on this journey.