Meet Front Line Newlyweds
Jo and Megan
My niece Kim's son Joe Calcagno was married to Megan on a beautiful day in Oak Brook Illinois last September 7th. They had a glorious wedding for the ages, with hundreds of family and friends in attendance. Humorous speeches were made, loving toasts given. Megan was radiant. Joe was delighted. They embarked on a honeymoon and had plans for a first year of marriage that included more travel and perhaps starting a family. 
They did not plan on a worldwide pandemic.
Joe is a firefighter/EMT with the Lisle-Woodridge Fire Department in suburban Chicago. Megan is an emergency room nurse at the Cook County Hospital in Chicago, one of the epicenters of COVID19 care in the state of Illinois. Megan works 7PM-7AM shifts. Joe works 24- hour shifts.
Sometimes their schedules make it very difficult to see one another. The precautions they must take to protect themselves and their patients have changed their jobs in significant ways. The stress that they see in their colleagues who have spouses with compromised health, financial troubles, young children to school at home add to the complications of the workplace.
Both Joe and Megan feel strongly that they are doing the jobs they have spent years training to do with a myriad set of skills that help them cope with the added stress of dealing with COVID19. Joe says that he and Megan feel fortunate to be able to have jobs that allow them to contribute to the health and stability of their community.
They also acknowledge that COVID19 has changed or made impossible some of the things they did together to de-stress; visits to family and friends, stops at favorite parks and gyms. They are grateful for Madison, their two- year- old Doberman, who greets them joyfully each time they return home; she knows nothing of COVID19.
Joe claims that he and Megan are not heroes because they are both doing what they were trained to do; they chose this. I would argue that they are both heroes for choosing their professions, for continuing to serve even in the most challenging of times, and for allowing us to be safe at home while they are caring for the vulnerable among us. I am humbled by their dedication and proud to know them.
We've said it before,
but you can never be thanked enough…
Thank you essential workers.
You're saving us.
Kate Fuglei
Kate Fuglei is an actress and singer who divides her time between Studio City and Brooklyn. She has appeared in over forty episodes of television, including most recently in one of the first episodes of STAR TREK/PICARD.  She is a published author with two novels based on the lives of the physicist Enrico Fermi and the educator Maria Montessori. The greatest blessing in her life is her marriage to writer Ken LaZebnik and her two sons, Jack LaZebnik and Ben LaZebnik.  They inspire her every single day.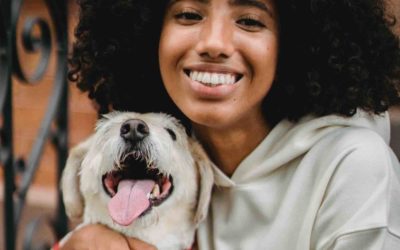 Part 1 of Kathlene McGovern's 2 part series on the best and safest ways to travel with your furry friends!
Dove Rose give us ideas on how to stay curious! Keep it Fresh in the Kitchen, on the Drive and in your Life. New ideas to keep our mind alive!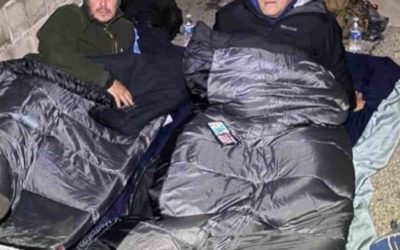 Ken Craft of Hope of the Valley lives unhoused on the streets of the San Fernando Valley for 100 hours and shares the challenges, insights and struggles he faced on this journey.