Highlighting the smart people, the creative people, the hard working people and organizations taking small steps and big leaps to create a better world for everyone.
• Dad, How Do I…?
• What's Worse Than the Smell of Cow Gas?
• A Child Helping Children Through Art
• Good News for ALL Creative People
• Two-Time Pulitzer Prize Winner…Wow!
• Making Beautiful Music Together
With a new instructional video each week, Rob Kenney teaches basic tasks that everyone should know how to do. Need to know how to check your oil, iron a dress shirt, unclog a drain or how to be good to yourself? Rob Kenney will show you how. The "How To" videos, which come out every Thursday, teach young adults (an older ones too) valuable life skills. Ever wonder which tool is the right tool for the job? Check out his recently added new series on Youtube called "Tool Tuesday" to learn about all those Whatchamacallits and doohickies you see hanging out on the wall above garage workbenches.
Overwhelmed by his instant popularity, he even made a video that is the perfect example of how to express a heartfelt thank you. Rob has earned a big Happy Father's Day salute from insidewink!
Rob Kenney's Youtube Channel 
What's Worse Than the Smell of Cow Gas?
Cow's are awesome, but their cow burps? Pew! Unfortunately, the aroma they omit is not the worst part about their gassy belch. The methane gas that is expelled is super harmful for our environment. So what's a cow to do? Look for answers in science and nature. Mootral, a Swiss AgiTech company, has developed a new garlic-based dietary supplement that helps reduce the amount of methane gas emitted in a typical cow burp by as much as 38%. That's a big happy carbon footprint reduction for cows and farmers around the world!
"A Child Helping Children"
Inspired by her love of art and her love of helping others, Chelsea Phaire assembles and donates art kits to kids! Her charity, chelseascharity.com, is encouraging kids to use creativity as an outlet, a healing therapy, a way to communicate and showing them "how to use art to help them in their everyday lives." With the help of her parents and donations, Chelsea has delivered thousands of art kits to shelters and schools across the country. It all began when Chelsea asked for art supplies for her birthday so she could send art kits to the children affected by the El Paso school shootings. She told NBC CT, "I thought it would bring them happiness during a time of great despair."
Love this kid!
Good News for
ALL

Creative People
Crayola colors of the world
We love crayons. We love coloring. And we love the new "Colors of the World!" The Crayola R&D team worked closely with make-up color expert and chemist, Victor Casale, to expand their range of skin tone colored crayons so that everyone around the world could express themselves more freely through art.
"We want the new Colors of the World crayons to advance inclusion within creativity and impact how kids express themselves."—Crayola CEO Rich Wuerthele
Colson Whitehead talks about his childhood, his career, the success of his novel "Underground Railroad" and the release of his most recent book,"The Nickel Boys," with Lee Cowan of CBS Sunday morning.
Joining an Elite Group of Creative People
Two-Time Pulitzer Prize Winner…Wow!
Novelist and two-time Pulitzer Prize in fiction winner, Colson Whitehead, joins an elite group of creative people by being one of only four people to have ever achieved this prestigious honor and award twice. He first won the award for his novel "Underground Railroad" in 2017. His most recent and 2020 Pulitzer Prize winning novel, "The Nickel Boys," tells a "powerful tale of human perseverance, dignity and redemption."
"Obviously I'm very honored and I hope that it raises awareness of the real-life model for the novel — the Dozier School for Boys — so that the victims and their stories are not forgotten," Whitehead, 50, said in a statement.—Harvard News
How to Make Beautiful Music
36 Voices and It Sounds Amazing
This beautiful version of "Down To The River" was recorded using 36 voices, 36 locations and 36 cellphones. "With only the melody in their ear," the singers did not have any music written out in front of them and they chose to sing only the parts they wanted to sing. And then, Tiffany Goodrick pieced together this amazing virtual choir for us to enjoy.
"It doesn't make sense to hire smart people and tell them what to do; we hire smart people so they can tell us what to do."
– Steve Jobs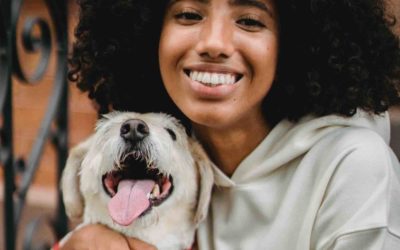 Part 1 of Kathlene McGovern's 2 part series on the best and safest ways to travel with your furry friends!
Dove Rose give us ideas on how to stay curious! Keep it Fresh in the Kitchen, on the Drive and in your Life. New ideas to keep our mind alive!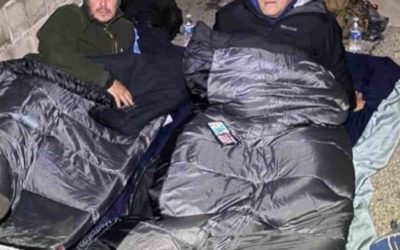 Ken Craft of Hope of the Valley lives unhoused on the streets of the San Fernando Valley for 100 hours and shares the challenges, insights and struggles he faced on this journey.