Sweet and Sassy, this Rhubarb and Honey Chicken really hits the mark
I really love how the sweetness of the honey offsets the rhubarb's natural tartness in this recipe.  I like to finish the sauce with a bit of butter for richness.  A side of potatoes and asparagus goes beautifully for a seasonal meal, however rice and string beans is always another favorite.
The prime season for Rhubarb is April – June…so get it while you can!
By the way, rhubarb freezes quite well too… So pick up some extra stalks of this prize winning springtime produce and enjoy it all year round.
Rhubarb and Honey Chicken
Jean Trebek's Reliable Recipes|insidewink.com
INGREDIENTS:
1 1/4 cups all-purpose flour
1 tablespoon poultry seasoning
1 large egg
1 cup milk
1 fryer chicken (3 – 4 pounds), cut up
1/2 cup canola oil
 For The Honey-Rhubarb Sauce:
1/4 cup cornstarch
1 3/4 cups cold water, divided
1/2 cup packed brown sugar
1/2 cup honey
3 tablespoons low sodium soy sauce
1 1/2 cups chopped fresh or frozen rhubarb
2 tablespoons chopped onion
2 garlic cloves, peeled
1 tablespoon butter
DIRECTIONS:
Preheat oven to 400 degrees.
Combine flour and poultry seasoning in plastic bag.
In another bowl, whisk egg and milk together.
Place one piece at a time of chicken into plastic bag, then into egg mixture, coat again with flour mixture,then place on a plate.
Finish the remaining chicken.
In a large skillet, heat the oil over medium high heat.  Brown chicken on both sides.
Place in a greased 13×9 inch baking dish.
Bake uncovered until a thermometer inserted into a thigh reads 170 degrees, about 35 minutes.
Make the sauce while chicken bakes.
Combine cornstarch and 1-1/2 cups cold water in a large saucepan until smooth;  stir in brown sugar, honey and soy sauce.
Pulse rhubarb, onion, garlic and remaining water
in a food processor until blended.
Stir into cornstarch mixture.  Bring to a boil over medium heat;  cook and stir for about 2 -3 minutes.
Take off heat, add butter…stir to combine.
Pour over chicken, garnish with a sprinkle of scallions and parsley on top and serve.
One of Jean's favorite ways to prepare a tasty salmon dinner for friends and family.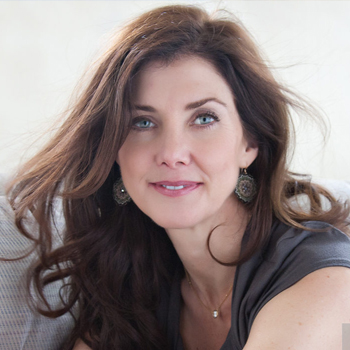 By JEAN TREBEK
Jean is a Professional Religious Science Practitioner, Reiki Master and Sound Healer. She grew up on Long Island, NY, and now lives in Los Angeles. She has two wonderful adult children, Matthew and Emily, with her beloved late husband, Alex.  Jean enjoys taking long walks, watching movies, and traveling. She is very grateful for her family, friends, Luna (the dog) and good coffee.
David Konig is a comic, an author, a comedy writer, an actor AND a painter. We feature his oil paintings and sketches, while he makes us laugh… really!
Cheryl Farrell poses some very challenging questions about Truth and the Consequences for not always being truthful.
Thank you, Ed Asner! Our little tribute to the man we invited into our living room for so many years…