Our very own Trish Geiger shares a behind the scenes look at Alexis Iacono's valuable role in Eddie Yang's efforts to make and deliver PPE (Personal Protective Equipment) to our front line hospitals working hard to care for and treat patients with Covid-19.
Alexis Iacono Delivering PPE Materials for Eddie Yang's Face Shields
Producer, actor and bad-ass Alexis Iacono is doing something she loves during this Pandemic. Her job is to deliver the goods! The goods are plastic sheets for fabricating face shields.
Special effects artist Eddie Yang, "Iron man," "Predator," "Jurassic Park," was frustrated that he could not think of way to help fight Covid-19. So he posted his frustration on Instagram and Lisa Yen, a health care professional, contacted him. She asked him to make face shields for the local hospitals to help out with the shortage of PPE. Her charities, Renew Church LA and 614 are paying for the materials. The rest is all volunteer.
"I can't glue sh*t,
but I can definitely drive."
Eddie needed people to help fabricate the face shields and drive the materials from point A to point B. So Alexis emailed Eddie and said, "I can't glue sh*t, but I can definitely drive." When she told me what she was doing, I asked if I could tag along. She said sure!
Designer and Fabricator, Sally Ray of 8th Ray Design, explains how she will be cutting down large sheets of plastic for Eddie Yang's face shields project that will later be 

delivered to front line hospitals.
Special Effects Artists Lend a Hand
Stop One…pick up large sheets of plastic from, special effects artist, Sally Ray at her studio 8th Ray Design  Sally is a master laser cutter, designer and fabricator.
When we got there, she was wearing a cloth mask with skulls on it. I love skulls so I asked where she got it and she said she makes them herself! She has another business, Zombolina's Cabinet of Curiosities where she designs and makes very cool "unique gifts for the dark at heart." If you love Halloween like I do, you will love this store! Sally has a larger laser machine than most, so she can cut the large sheets of plastic smaller for others to cut down.
Michelle Liddell, of American Trophies and Awards, tells us about the parts they will be fabricating and how they will be used for the PPE face shields.
Stop Two…owners, Ross and Michelle Liddelle, at American Trophies and Awards. Ross and Michelle will take the larger sheets from Sally and cut them into the shields and the little connections that go in the back to help protect the ear wear from the facial masks. The Liddelle's have a beautiful showroom and people are still ordering online so that's good! You can check out all the beautiful "proudly American" made promotional products, gifts and marketing tools they offer here.
Distributing PPE to Hospitals
Stop Three…Once the shields are assembled, Alexis or another volunteer (there are many) will drive them to Lisa Yen, who distributes them to hospitals.
I really enjoyed meeting Sally Ray and the Liddell's. They both own their business. Small business's are the heart of America. If you could, please check out their website links. Even if you can't buy anything, just look, I think you'll like what you see!
By TRISH GEIGER
Is thrilled to be a winker! She has enjoyed being an actress, director, producer and teacher. Originally from New Jersey, she now lives in Hollywood where she spends her time making movies, singing and rescuing kittens. She loves to laugh and she is loud. (can't take the Jersey out of the girl)
"I Have Lived a Full Life"
This was on my street. Just like this. Leaning against a tree. I have lived a "Full" life. I laughed that someone joked about the "Full" size of the mattress (I guess "I have lived a 'Twin' life", although interesting, doesn't quite work as well). It strikes me, so I stop to….READ MORE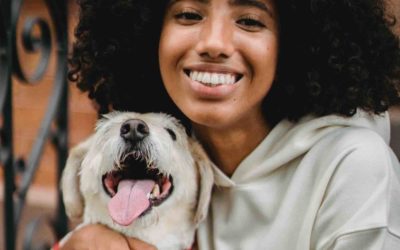 Part 1 of Kathlene McGovern's 2 part series on the best and safest ways to travel with your furry friends!
Dove Rose give us ideas on how to stay curious! Keep it Fresh in the Kitchen, on the Drive and in your Life. New ideas to keep our mind alive!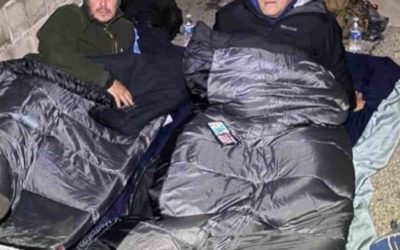 Ken Craft of Hope of the Valley lives unhoused on the streets of the San Fernando Valley for 100 hours and shares the challenges, insights and struggles he faced on this journey.