It's time for some feel good news!
• Watch how one mayor makes pandemic evenings fun
• Scuba divers in Australia filling their tanks and their days doing good
• Why four-legged wine delivery should be a regular thing
• Bears be chillin'
If I could Talk to the Animals
Farm Animal Pen Pal Program
Ever wonder what's going on in an animals mind? Well now you can find out. The residents at the Here With Us Farm Sanctuary in York County, Pa have started a Farm Animal Pen Pal Program for kids. A volunteer at the farm sanctuary came up with the idea after all of their educational and camping programs had to be cancelled due to the stay at home orders implemented in their area.
You can send a letter to a goat named Little Bee, Chester the cow, Pip the potbelly pig and so many more. Founder Amanda Clark thinks "it's important to give the kids something to look forward to" and she would love to see kids reactions when they receive their letters from the animals with hoof prints and bite marks on them.
Scuba Divers Planting Coral on the Great Barrier Reef
Soda Pup, The Wine Delivering Dog
Furry delivery boy, Soda Pup, is "lending a paw to help out his mom's winery" during pandemic pick-up only operations. At the Stone House Urban Winery in Hagerstown, MD customers are loving Soda Pup's social distancing delivery method. Co-owner Lori Yata says "We're just trying to make people happy."
Doctors Car Fixed for Free
At the end of a long day on the front lines all you really want to do is go home, but when Tom Rontree-Carey, a physician in London, got into his Prius he could only make it a short distance before he had to call a mechanic. Someone had stolen his catalytic converter. When Dr. Rontree-Carey's dad posted what happened on facebook, Fastparts in Whales offered up the parts the doc needed for free. And AJ Garage Services in Caerleon, Newport fitted the parts for free.
"That did make me feel very disappointed in people, but it was the complete opposite of that when it got fixed for free. I was just incredibly grateful. It was a nice feeling.
"I dropped off some beers at the garages to say thank you." —BBC News
"Our Mayor is Bettah Than Yours"
Definitely not your typical mayor, Kauai Mayor Derek Kawakami has been entertaining his constituents in the evenings after curfew with informational, educational and just plain fun videos on social media.
Mayor Kawakami started this project with his wife, who is a 6th grade middle school teacher, because she wanted to help keep kids occupied during the Stay at Home order with some simple crafts and projects. What began as a 2-3 episode plan has become anticipated nightly entertainment on Facebook. Kawakami is keeping his community safe and entertained with mask making, science projects, dancing, cooking and just trying to "break the boredom together as a community."—MSN
Not a pandemic care in the world.
Where's that dog with the wine?
"It's okay if you fall apart sometimes.
Tacos fall apart and we still love them"
– Unknown
How the Worst of Times Brings Out the Best in People
Emily Trebek delivers dinners during the pandemic
And other everyday heroes we salute with a big thank you for reaching out and stepping up!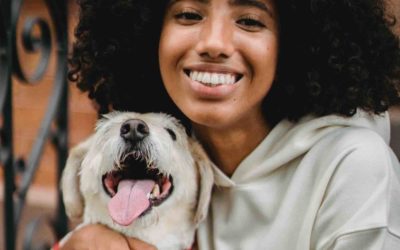 Part 1 of Kathlene McGovern's 2 part series on the best and safest ways to travel with your furry friends!
Dove Rose give us ideas on how to stay curious! Keep it Fresh in the Kitchen, on the Drive and in your Life. New ideas to keep our mind alive!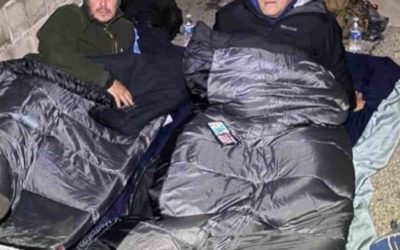 Ken Craft of Hope of the Valley lives unhoused on the streets of the San Fernando Valley for 100 hours and shares the challenges, insights and struggles he faced on this journey.