Beauty is defined as: a combination of qualities, such as shape, color or form, that pleases the aesthetic senses, especially sight.
When I think of that definition I think about the kind of beauty that abounds this time of year, specifically in spring. As a landscaper, I was someone who studied the patterns of nature and I found comfort and even cheer in the advent of Spring; the most beautiful time of the year.
California winter days can be cold, dark and gloomy and certainly not conducive to the kind of energy that spring blesses us with. Plants in general go on hiatus during the winter months- even in California.
Then comes Spring, off come the rain boots and the multiple layers of clothing and on goes the t-shirts, blue jeans and flip-flops! And why not?
With spring comes what we have been longing for, 
beautiful, warming, glowing sunshine.
And this is when I think of my garden and plants as my outdoor sanctuary and begin to plant and create the beauty I desire to look at and enjoy.
With the advent of Spring, this splendid time of the year provides a bonus of longer sunny days and ideal temperatures. With these temps comes the desire to get out in nature and experience the exhilaration that spring provides which makes this a perfect time to begin landscaping your yard, patio or balcony with ideally native species, and it can become a super environment for birds, wildlife, bees and butterflies!
Your Private Sanctuary
An outdoor space, no matter how small, full with plants and flowers can become your private sanctuary.
There is nothing better than to experience the rewards of your efforts with indigenous plants and blooming flowers.
California buckwheat is a native plant that blooms profusely and attracts both butterflies and bees. The fragrant Cleveland sage is beloved by pollinators and thrives in most parts of Southern California. Many people plant the native narrow-leaf milkweed because it is the primary food source for threatened monarch butterflies.
By putting in trees and shrubs, annuals and perennials, native and cultivated plants, you can create a visually appealing and colorful landscape while giving birds a chance to thrive in an every changing world. You may want to consider including a man made bird bath for birds to drink and bathe in. A fountain feature and the sound of running water is attractive to birds as well as good Feng Shui for your home's energy. It can also be a source of drinking water for your visiting squirrels, raccoons and wildlife in your area!
Butterflies Love Zinnia!
The Zinnia is colorful, perfect for bouquets and butterflies love them!
Spring flowers bring wonder and smiles to our faces.
The glorious array of colors and shapes that engenders rapturous joy to our senses. Now is the perfect time to revel in natures extravagant beauty by planting deep magenta flowers of hummingbird sage, flat or shallow blossoms, such as daisies, zinnias, aster and Queen Anne's lace, all of which will attract the largest variety of bees. By planting these particular flowering plants we are helping to support the bee population, and the necessary pollination they provide which in turn keeps our environment healthy and thriving.
While you're at it, sit quietly and let the warm, fresh spring breeze wash over your body and mind. There is something soothing about just closing your eyes, reaching your arms up to the heaven's and expressing your gratitude for these wonderful moments that renew your appreciation for mother earth.
Do you feel you've seen it all from your home, especially in this quarantine time?
Then break that…by going on a walk or a short drive to surround and revitalize yourself with the scents and sights of Spring… keeping your distance and wearing your mask, of course!!
Mountain views, lakes, waterfalls, flowers…wild life anyone?
By Peter Martin
Peter Martin started his own business in Studio City specializing in interior plantscaping and exterior landscaping. You can see many of his landscape designs at apartment buildings and commercial real estate all around Los Angeles, as well as homes to the stars! He was also owner of Martin Iron Design where he manufactured and designed wrought iron furniture, lighting and accessories for architects and designers. Peter resides in North Hollywood, CA with his wife Susan and son Nick. Peter is a graduate of Cal State Northridge.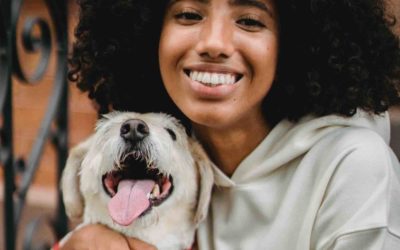 Part 1 of Kathlene McGovern's 2 part series on the best and safest ways to travel with your furry friends!
Dove Rose give us ideas on how to stay curious! Keep it Fresh in the Kitchen, on the Drive and in your Life. New ideas to keep our mind alive!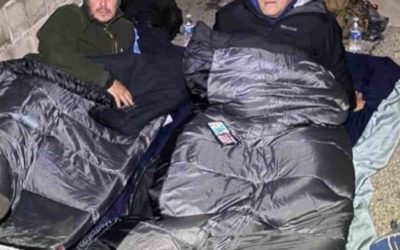 Ken Craft of Hope of the Valley lives unhoused on the streets of the San Fernando Valley for 100 hours and shares the challenges, insights and struggles he faced on this journey.