Hearty Tomatoes, Fresh Herbs and Feta Cheese Baked to Perfection
Jean Trebek's Stuffed Tomatoes with brown rice, fresh herbs and feta cheese are a simple, light anytime meal that your family is sure to love!
Don't let another tomato season go by without making these incredibly yummy and easy stuffed tomatoes…it's a meal in itself.
Plus, the tomato is notorious in having numerous health enhancing benefits because they are loaded with vitamin C and antioxidants.
Be sure to use firm tomatoes, such as a juicy Beefsteak tomato. Soft tomatoes could collapse during the baking process. And choosing a good quality creamy Feta will compliment the tanginess of your tomatoes nicely.
Stuffed Tomatoes with Brown Rice and Feta Cheese Recipe
Jean Trebek's Reliable Recipes|insidewink.com
INGREDIENTS:
4 Large firm Beefsteak tomatoes
1 Tbs. plus 1/3 cup olive oil
Salt, to taste
2 cups cooked, cooled rice, (I prefer short-grain brown rice)
1 cups roughly chopped flat-leaf parsley leaves
1/2 cup crumbled feta cheese
1/4 cup plus 3 Tbs. chopped fresh mint
2 cloves garlic, finely chopped
Fresh ground pepper to taste
DIRECTIONS:
Preheat oven to 400 degrees Fahrenheit.
Rub the inside of a 3-quart baking dish with 1 Tbs. of the olive oil and set aside.
Using a serrated edged knife, cut off the top third of each tomato and discard the tops.
Cut 1/8 inch off the bottom of each tomato so that it will sit upright in the baking dish. (If the tomatoes are smaller in size, they might be able to fit in a muffin dish and therefore you would not need to remove the bottoms.)
Using a small spoon (a grapefruit spoon is ideal), scoop out the pulp and seeds from each tomato and discard.
Sprinkle the inside of each tomato with a bit of salt.
Place tomatoes upside down on a plate layered with paper towels and let them sit for 30 minutes to extract the excess tomato juice, which might make the filly soggy.
To make the rice filing, combine the remaining olive oil, rice, parsley, feta cheese, mint and garlic and season with salt and pepper.
Arrange the tomatoes in the prepared baking dish,
like little cups, open side up.
Fill each tomato with about 3/4 full of the rice mixture.
Using a small brush, coat the tomatoes with some of the olive oil from the baking dish.
Bake the tomatoes until the filling begins to bubble and brown lightly…about 35 minutes.
Serve hot or at room temperature.
* Please don't skimp on the quality of the feta cheese, it's worth it 😉
Royal Quinoa Pasta with Kale & Lemon Recipe
Trying to cook light meals using fresh ingredients? You'll feel satisfied in both taste and nutrition with this simple dish!
The Best Ever Crumb Cake
It doesn't get much better than this…so easy to make and so deliciously satisfying!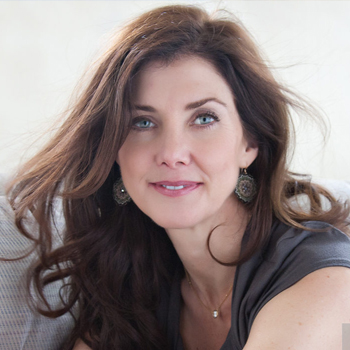 By JEAN TREBEK
Jean is a Professional Religious Science Practitioner, Reiki Master and Sound Healer. She grew up on Long Island, NY, and now lives in Los Angeles. She has two wonderful adult children, Matthew and Emily, with her beloved late husband, Alex.  Jean enjoys taking long walks, watching movies, and traveling. She is very grateful for her family, friends, Luna (the dog) and good coffee.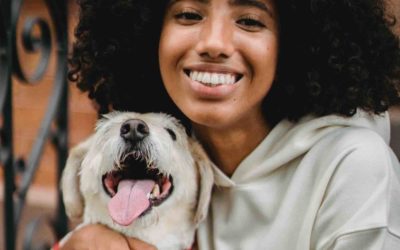 Part 1 of Kathlene McGovern's 2 part series on the best and safest ways to travel with your furry friends!
Dove Rose give us ideas on how to stay curious! Keep it Fresh in the Kitchen, on the Drive and in your Life. New ideas to keep our mind alive!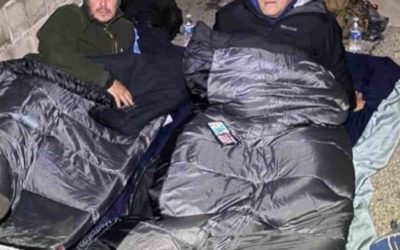 Ken Craft of Hope of the Valley lives unhoused on the streets of the San Fernando Valley for 100 hours and shares the challenges, insights and struggles he faced on this journey.