When you have children who attended the same school, you naturally become friends with their parents and that's how I met the beautiful Sherry Corday, mother of our artist this month – Kimberly Corday.
Recently, I went to a moms' luncheon reunion, where Sherry shared with me that her daughter has become quite an accomplished artist.  (As a side note – also at that luncheon was Nancy Nickerson, our featured artist in July) I right away thought she'd be perfect to profile on insidewink. Her work is amazing… we love it and know you will too.
Here's Kimberly Corday:
Who or what inspires you?
17th-19th Century Japanese woodblock prints, the Impressionist movement, Patti Smith, Kate Bush, Picasso, nature, mythology.
I recently found out about the Norwegian textile artist Hannah Ryggen. Completely self-taught, she dyed materials with plants from her coastal farm and wove radical, anti-fascist tapestries during WWII. It's spunky pioneers like Ryggen that compel me to stay on a creative path.
What do you love most about Los Angeles? ?
The fact that one day can be comprised of a hike through the eucalyptus-kissed trails, a trip to the farmers market, a gallery opening, and a dinner with friends below the shimmering skyline.
I've always thought there's something particularly mystic about the canyons- I'm enchanted every time I drive through them. It's like a labyrinth rich with tales of hippies, mavericks, artists, and scandals. I'm lucky to call this place my home.
What words do you live by?
Five years ago I had just moved back to LA after graduating from RISD- I was frightened of the unknown and unsure about my path. Someone showed me a letter Sol LeWitt wrote to his friend and fellow artist Eva Hesse in 1965 where he urges her to stop thinking and just "DO".
Each time I revisit his words, I'm moved in different ways. It's candid, it's funny, it's encouragement any artist (or non artist!) could benefit from. I have a printed copy of it up on my wall.
Who makes you laugh?
My sister Amanda.
What's next?
Working toward a new body of work that would incorporate repurposed textiles and natural dyeing techniques!
I'm looking forward to a residency this summer in upstate New York where I'll be honing my floral arrangement skills and learning about sustainable farming.
Pie, Cake or Ice Cream?
Right now I could go for a coconut-based ice cream (preferably pistachio or honeycomb flavor) with sea salt flakes and bee pollen sprinkled on top!
More of insidewink's Artists of Month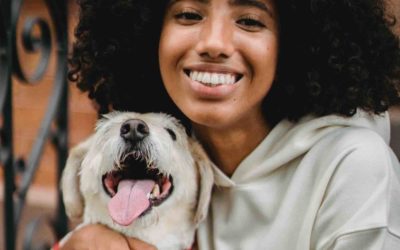 Part 1 of Kathlene McGovern's 2 part series on the best and safest ways to travel with your furry friends!
Dove Rose give us ideas on how to stay curious! Keep it Fresh in the Kitchen, on the Drive and in your Life. New ideas to keep our mind alive!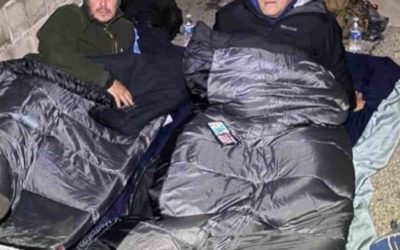 Ken Craft of Hope of the Valley lives unhoused on the streets of the San Fernando Valley for 100 hours and shares the challenges, insights and struggles he faced on this journey.