Our insidewink team likes to
share the good
So when we find something we love, we want to share it with you! Here's this month's picks of what's good…
Olga Lorencin Skin Care Red Carpet Facial in a Box
I confess…I love to try new beauty products.
Olga Lorencin Skin Care Red Carpet Facial in a Box is absolutely amazing. It's a professional-grade, at-home peel that will change your skin care routine for good. This 3 step exfoliating process delivers brighter and smoother skin just after the first application. Olga Lorencin, owner of Kinara Skin Care, is the beautiful creator behind this product. She is all about creating and using products that really make a difference to the texture and condition of your skin….and  that deliver "more bang for your buck." This kit is all you need to re-create beautiful skin…try the two week boot camp, and share your results.
The Power Of Now by Eckhart Tolle
Eckhart Tolle's The Power of Now has made a real difference in my life. When you open the book, before you get to the contents, Tolle writes, "You are here to enable the divine purpose of the universe to unfold. That is how important you are."
This book profoundly changed my life. It was during my first read over 10 years ago that I realized suffering is a choice. He references great teachers like Jesus and Buddha and, like them, he uses parables to teach. I've read through the book many times; it's dog-eared and highlighted with notes on the side. I still keep The Power of Now by my bed so that I can read a page or two when I am looking for guidance.  Tolle's writing rings true to me. There really is power in the now!
Jeanette Dubois recommends
Coloring is Not for Kids Anymore
Looking for something fun as well as calming to do while staying self-isolated? How about taking up coloring! Whether with colored pencils or crayons, adult or child, coloring is an excellent way to help your mind to relax and focus on being present, and it triggers the creative in all of us. Since there's no "right" or "wrong" way to do it, every finished work is a unique piece of art! So for some fun and inspirational Meditative Coloring Books, check out my friend and artist Theresa Beebe's books on Amazon.com. Her latest one is dedicated to the animals of the earth and is an especially big hit with the kids as it features fun animals! Get it (along with her other coloring books) here!
Simply Put Cabinet Organizer
For years, I have been wanting pull-out cabinet organizers for my lower cabinets. What's good about them? No more getting down on my knees to find the right bowl, pot or lid! This Simply Put double-tier pull-out cabinet organizer has deep baskets to hold everything secure, the baskets slide independently of each other and they have a nice soft close feature. I love how this has improved my cabinet organization and made my cooking life so much easier. If you are only semi-handy you will be able to install these without problems. Be sure to measure your cabinets!
Stephen O'Bryan recommends
STX Lacrosse Cell 4 Men's Lacrosse Arm Guards
Lacrosse is a tough game and your gear has to be up to just as tough if it's going to live up to the challenge of protecting the player. The trouble is that to the untrained eye one set of  $30 elbow pads seems just as good as a $99 dollar elbow pad. I've come across the STX Lacrosse Cell 4 Lacrosse Arm Guards and I have to tell you I've been surprisingly pleased.
These elbow pads are made to be sturdy and to take a beating. They have a nice strong elastic so they don't slip down the player's arms, and yet they also have a great range of arm mobility which doesn't constrict the player from catching, throwing and most importantly shooting. The interior is created with a system that allows the elbow pads to somewhat breath and helps to reduce the lacrosse funk that we all know so well. I noticed that the plastic cups that actually cover the elbows have tough plastic cups that are somewhat contoured. As previously mentioned it's important that the elbow pads don't slip down the arm during play and these don't. These STX Cell 4's have two straps and some sorta silicone tape that helps keep them in place. All and all I'm pretty pleased with the Cell 4's. These are the second pair I've bought and they probably won't be the last.
Let us know what you think in the comments below!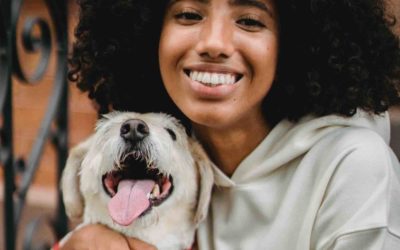 Part 1 of Kathlene McGovern's 2 part series on the best and safest ways to travel with your furry friends!
Dove Rose give us ideas on how to stay curious! Keep it Fresh in the Kitchen, on the Drive and in your Life. New ideas to keep our mind alive!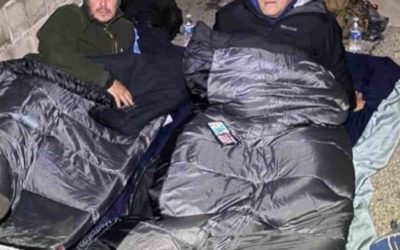 Ken Craft of Hope of the Valley lives unhoused on the streets of the San Fernando Valley for 100 hours and shares the challenges, insights and struggles he faced on this journey.