When I serve this recipe I feel really good, because I know I'm creating a meal that is very nourishing.
To make this an extra healthy and delicious dish, I like to add a serving of Chobani yogurt. It's an outstandingly tasty yogurt which always adds such wonderful texture and flavor.
I'm definitely noticing that when I eat foods that are full of nutritional value, I don't crave a snack or surgary items throughout the day. Not that I'm giving up on sugar altogether, but I'm being much more choosy about where and when I do indulge in sugar.  Here's to a more healthy way of eating!
Oh… and by the way, if you can't find farro, wheat berries or spelt berries would be perfect substitutions…and you can always make it with short brown rice or quinoa.
Farro and Cauliflower Recipe
Jean Trebek's Reliable Recipes|insidewink.com
Farro and Cauliflower Recipe
INGREDIENTS:
Roasted Cauliflower
1 large head cauliflower (about 2 pounds), cut into bite-sized florets
3 tablespoons extra-virgin olive oil
1/2 teaspoon red pepper flakes (scale back or omit if sensitive to spice)
1 teaspoon salt
Farro
1 cup uncooked farro, rinsed
2 teaspoons extra-virgin olive oil
3 cloves garlic, pressed or minced
¼ teaspoon salt
Everything else
3/4 cup pitted Kalamata olives, rinsed, half sliced into small rounds and the rest halved lengthwise
¼ cup oil-packed sun-dried tomatoes, rinsed and roughly chopped
3/4 cup crumbled feta (generous 2 ounces)
2 tablespoon lemon juice (about 1 lemon), plus more for serving
Freshly ground black pepper, to taste
1 large avocado, sliced into thin strips
5 handfuls leafy greens (spring greens, spinach, arugula or baby kale are all good choices)
DIRECTIONS:
Roast the cauliflower:
Preheat the oven to 425 degrees Fahrenheit.
Toss the cauliflower florets with the olive oil, red pepper flakes, salt and arrange it evenly across a baking pan.
Roast for 20 – 30 minutes, tossing mid way so that all the sides get browned evenly and cooked so that the cauliflower is tender and lightly golden on the edges.
Cook the farro:
In a medium saucepan, combine the rinsed farro with at least four cups water (enough water to cover the farro by a couple of inches).
Bring the water to a boil, then reduce the heat to an easy simmer… cook until the farro is tender to the bite but still slightly chewy. (Pearled farro will take around 15 minutes; unprocessed farro will take 25 to 40 minutes.)
Drain off the excess water and mix in the olive oil, garlic and salt.
Set aside.
In a large serving bowl, toss together the roasted cauliflower, cooked farro, olives, sun-dried tomatoes, feta and lemon juice.
Taste and season with additional salt and pepper if necessary.
Divide the avocado and greens between four dinner plates.
Top with a generous amount of the cauliflower and farro salad.
Finish the plates with an extra squeeze of lemon juice or drizzle of olive oil, if desired.
Serve promptly.
Serves 4 – 6 people
Happy Eating!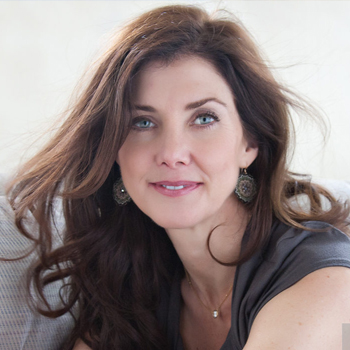 By JEAN TREBEK
Jean is a Professional Religious Science Practitioner, Reiki Master and Sound Healer. She grew up on Long Island, NY, and now lives in Los Angeles. She has two wonderful adult children, Matthew and Emily, with her beloved late husband, Alex.  Jean enjoys taking long walks, watching movies, and traveling. She is very grateful for her family, friends, Luna (the dog) and good coffee.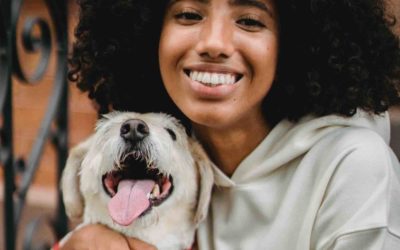 Part 1 of Kathlene McGovern's 2 part series on the best and safest ways to travel with your furry friends!
Dove Rose give us ideas on how to stay curious! Keep it Fresh in the Kitchen, on the Drive and in your Life. New ideas to keep our mind alive!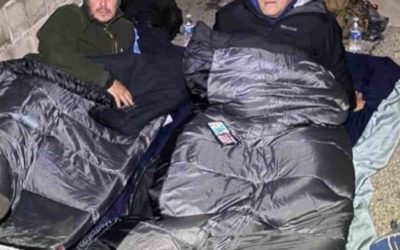 Ken Craft of Hope of the Valley lives unhoused on the streets of the San Fernando Valley for 100 hours and shares the challenges, insights and struggles he faced on this journey.