Happy New Year!
Here's some headlines to start your day. Uplifting and inspirational feel-good news stories to make you smile. 
Customers help at busy late night Waffle House
Ethan Crispo wanted a late night breakfast, what he got was a lovely lesson in helping out. After leaving a party in Birmingham, Alabama, Ethan went to a Waffle House to find thirty customers and one overwhelmed cook/server named Ben. Suddenly, random customers got up and started to help by cleaning off tables, washing dishes and serving coffee. The breakfast would have been forgotten soon after, but this experience will stay with Ethan for a long time.
Couple opens Courage House, first group home in Wisconsin for LGBTQ
Brad and Nick Schlaikowski wanted to create a safe haven for LGBTQ youth. That idea inspired Courage MKE, their non-profit that helps homeless LGBTQ teens and children. Four years later they were able to open Courage House which is now at full capacity. 
Entire kindergarten class attends classmate's adoption
A kindergarten class accompanied Martin Orlando Clarke, a five year old in Grand Rapids, Michigan, to his official adoption ceremony. His classmates wanted to share in the big moment at the 17th Circuit Court. "It is a great tribute to Michael that he had so many of his classmates here and so many said he was their best friend too," Michigan Supreme Court Justice Stephen Markman said.
NFL Player, Trent Shelton's, life-changing journey
Former NFL player Trent Shelton is no stranger to rejection, loss, set back, doubt and depression. 
He turned his pain into power by dedicating his life to reaching out to others and being grateful for every day of his life.  He is now the best selling author of, "The Greatest You" and "REHAB Time:  Renewing Every Heart and Body". 
Trent says, "You don't have to be perfect to help people, all you have to be is real…the greatest you is inside you." 
now get out there and make it a great day!
"And now we welcome the new year. Full of things that have never been."
– Rainer Maria Rilke
Happy Headlines for December 2019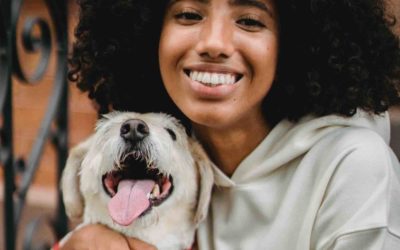 Part 1 of Kathlene McGovern's 2 part series on the best and safest ways to travel with your furry friends!
Dove Rose give us ideas on how to stay curious! Keep it Fresh in the Kitchen, on the Drive and in your Life. New ideas to keep our mind alive!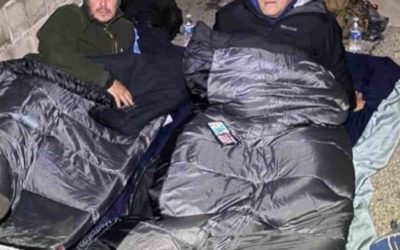 Ken Craft of Hope of the Valley lives unhoused on the streets of the San Fernando Valley for 100 hours and shares the challenges, insights and struggles he faced on this journey.