insidewink is one year old!  
insidewink celebrates its one year birthday today. This website was inspired by a conversation between Jean, Alison, Trish and Jeanette. Their desire? To create a project that showcases the good people, places and things happening all around us. Luckily, Steve and Patti from SMACKSMOG joined the team and the website was born!
The past year has been very exciting as our insidewink family has grown very quickly! We have a new look coming in the next few weeks and interesting new sections.
We had hoped that Jean and Alison could write about the next year for insidewink, but it sort went south pretty fast.
Here's the recorded conversation as Alison typed…
Alison: insidewink is turning one year old! The growth with this past year is remarkable.
Jean: …"within"
Alison: Huh?
Jean: The growth within this past year has been remarkable.
Alison: It has! What's your favorite part about insidewink?
Jean: I love that it shares so many people that I actually know and admire.
Alison: What do you mean "shares" them?
Jean: (thinks) Celebrates.
Alison: Oh! That's a perfect word for us! Celbtrates!
Jean: You spelled it wrong.
Alison: I know… it's my special way to spell it. Are you ready for next year? What are you looking forward to on insidewink? Celebrating more awesome pizza?
Jean: Pizza?… delete this …
Alison: Oh…no! It's so good I love it … pieces, celebrating our written pieces… not pizza…
Jean: I think we're like Hoops and Yo-Yo on Hallmark cards.
Alison: Well, who would I be if we were Hoops and Yo-Yo ?
Jean: The smart one.
Alison: Oh, I don't know about that! Tell us about the new website.
Jean: So many great new people to celebrate! Celebrating all the good
Alison: You are a celebrating girl today! You just want to celebrate.
Jean: (laughing) Why not?
Alison: I like that song too – "Celebration" Alright, so, I'm looking forward to the new "Charity" articles that we're going to have and our other new section on Everyday Heroes
Jean: Yes, that's exciting!
Alison: And we're going to have a lot of new guest writers, more interesting videos, more people participating and our numbers are growing!
Jean: Our numbers are growing like a waistline…
Alison: (laughing) That is terribly sad! I think it's because we did too much celebrating!
Jean: (laughing) Amen!
Alison: (laughing even harder) Amen, sister!
Here are some of our most popular posts from the past year. Thanks for coming back and, if you haven't done so already, please subscribe to insidewink
Have a very Happy Holiday Season!
Vegan Roasted Cauliflower Soup
by Jean Trebek
Thick and Tasty. Warm and Cozy. Who knew Cauliflower could taste so good! Try it with some Brown Butter Irish Soda Bread.
A Tribute to the Men in My Life
by Jean Trebek
The three prominent men in my life have demonstrated some amazing qualities that I deeply respect.
The insidewink Story
by Alison Martin
There is so much noise, so much news that it can all feel overwhelming. We hear it all the time – insidewink is doing something to change that.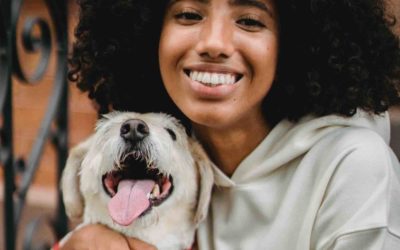 Part 1 of Kathlene McGovern's 2 part series on the best and safest ways to travel with your furry friends!
Dove Rose give us ideas on how to stay curious! Keep it Fresh in the Kitchen, on the Drive and in your Life. New ideas to keep our mind alive!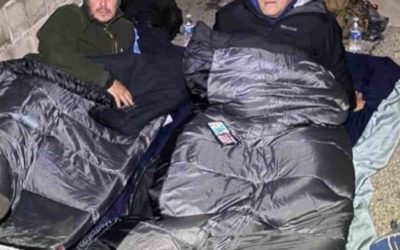 Ken Craft of Hope of the Valley lives unhoused on the streets of the San Fernando Valley for 100 hours and shares the challenges, insights and struggles he faced on this journey.