Happy headlines to start your day. Uplifting and inspirational feel-good news stories to make you smile. 
Photo journalist, Sebastiao Riberiro Salgado, and his wife, Lelia, had memories of the beautiful lush forest in Minas Gerais, Brazil. But, the land as they remembered no longer existed- it had become a barren wasteland. So the couple decided to replant the forest! They established the Instituto Terra an "environmental organization dedicated to the sustainable development of the Valley of the River Doce". Twenty years later, the area is rejuvenated with 293 species of trees, 172 species of birds, 33 species of mammals, and 15 species of amphibians and reptiles. 
brandt jean forgives his brother's killer
Former Dallas police officer, Amber Guyger, was convicted of the murder of Botham Jean. She says that she mistakenly entered her neighbor – Botham Jean's – apartment and fatally shot him. Botham's brother, Brandt Jean, took the stand and forgave Amber Guyger. This young man's gentleness, sincerity and kindness is overwhelming.
Single Father of 7 Adopts 5 More
Lamont Thomas, of Buffalo, NY, believes caring for children is his "God-Given-Call" and is the proud father of 12. In the last 20+ years he has raised his 2 biological children, fostered over 30 kids, adopted and raised another 5 children and recently came out of 'retirement' to add 5 siblings—all under 5 years of age—to his growing family.
Thomas told GMA, "In the beginning, I was helping out some friends. They had lost their child to the system. I went on and got certified and became a foster parent. I haven't stopped since." Thomas added,"I wanted to make a difference by being a difference, and I love what I do."
Take me out to the ballgame
With special technology, residents of the Ventilator Unit at the Gurwin Jewish Nursing & Rehabilitation Center in Commack, Long Island took an amazing trip to see a Mets game. The special equipment, dubbed "VOCSN" by Ventec Life Systems, is a "compact, portable multi-function ventilator that provides mobility for individuals who depend on ventilators for life support". For many it was the first time in years that they were able to see a live baseball game. 
now get out there and make it a great day!
"Human greatness does not lie in wealth or power, but in character and goodness. People are just people, and all people have faults and shortcomings, but all of us are born with a basic goodness."
– Anne Frank
Happy Headlines for October 2019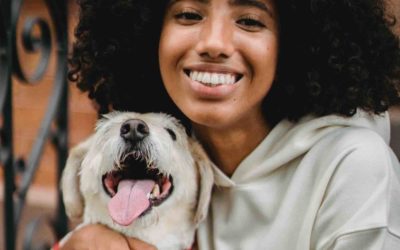 Part 1 of Kathlene McGovern's 2 part series on the best and safest ways to travel with your furry friends!
Dove Rose give us ideas on how to stay curious! Keep it Fresh in the Kitchen, on the Drive and in your Life. New ideas to keep our mind alive!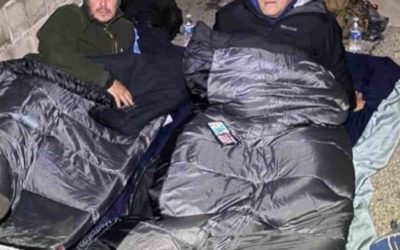 Ken Craft of Hope of the Valley lives unhoused on the streets of the San Fernando Valley for 100 hours and shares the challenges, insights and struggles he faced on this journey.