Happy headlines to start your day. Uplifting, funny and inspirational feel-good news stories to make you smile. 
He didn't let Tragedy stop his dreams
Caught in a terrible house fire when he was a child, 18 year-old Taquarius Wair, unbelievably lived through a tragedy that would impact him forever. But his life became bearable when he discovered his love of football. With support, deep strength and faith in himself  Taquarius (TQ) will be playing football at Mesabi Range Community College this year!
He gave all the money back… that's right- Gave it BACK!
Virginia Basketball Head Coach, Tony Bennett, was offered a "substantial raise" by the university after he led his team to its first national title. And what did he do? He said "no thanks" and instead asked that the money be put back into the basketball program and other athletic departments. He says it was his wife's idea and that they have "more than enough". Thank you Coach Bennett for showing us that generosity is still very much alive!
They gave all the prize money away… that's right – gave it away!
In another story of kindness and generosity, the staff of the Pittsburgh Post-Gazette won the $15,000 that came with the Pulitzer Prize they garnered for their story on the mass shooting at the Tree of Life Synagogue. They didn't feel right about using the money themselves, so they gave the prize money back to the Tree of Life Synagogue to help pay for repairs caused by the terrible shooting.
Four dolphins (including two calves) were trapped for days in a canal in the Fossil Park area near St. Petersburg, Florida. Animal experts thought that a nearby bridge acted as a sound barrier that kept the dolphins trapped in that smaller area. The Florida Fish Wildlife Conservation Commission came up with the idea to create a human chain to coax the dolphins back out to sea. 
now get out there and make it a great day!
"We are each made for goodness, love and compassion. Our lives are transformed as much as the world is when we live with these truths."
– Desmond Tutu
Happy Headlines for September 2019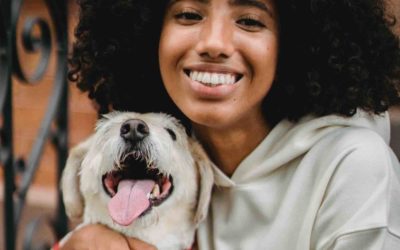 Part 1 of Kathlene McGovern's 2 part series on the best and safest ways to travel with your furry friends!
Dove Rose give us ideas on how to stay curious! Keep it Fresh in the Kitchen, on the Drive and in your Life. New ideas to keep our mind alive!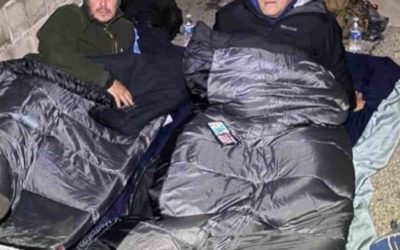 Ken Craft of Hope of the Valley lives unhoused on the streets of the San Fernando Valley for 100 hours and shares the challenges, insights and struggles he faced on this journey.