A delicious autumn treat with just a dash of pizazz.
Just hearing the word, "pumpkin" conjures up memories of cool, crisp autumn days, when I always looked forward to going pumpkin picking with my kids.
Back in the day, I would make my own pumpkin puree for this recipe. These days, however, I avail myself to what gets me out of the kitchen faster with something delicious to show for it that all will enjoy.
You really can't go wrong with this recipe…if you like bread pudding and the flavor of pumpkin, this one's for you.
Pumpkin Bread Pudding Recipe
Here are the INGREDIENTS you'll need:
Unsalted butter, room temperature for greasing baking dish.
6 tablespoons brown sugar
1 cup of raisins (either light or dark)
1/3 cup bourbon
1/3 cup hot water
1 15-ounce can pumpkin puree
4 large eggs
1 cup sugar
1 1/4 cups milk
½ cup half and half
2 ½ teaspoons vanilla extract
1 ½ teaspoon ground cinnamon
1 teaspoon ground ginger
¼ teaspoon allspice
1/8 teaspoon salt
1 12 ounce day-old loaf of challah or brioche bread, cut into 1 inch cubes.
Powdered sugar for dusting
DIRECTIONS:
Preheat oven to 350 degrees.
Using unsalted butter, butter a 2 quart baking dish. Sprinkle the brown sugar on the buttered dish, as to coat it evenly.
Place raisins in a bowl with bourbon. If you don't want to use bourbon, use hot water instead. Let soak for 15 minutes. Drain and set aside.
In a large bowl, whisk together pumpkin puree, eggs, sugar, milk, half and half, vanilla, spices and salt.
Toss in the bread cubes, and gently incorporate. Let stand for 3 – 5 minutes…fold in the raisins. Pour evenly into prepared dish.
Bake for about 40 minutes (or when the center is set and top is brown). If bread browns too quickly, cover with aluminum foil. Remove from oven; let cool slightly before serving…sprinkle with powdered sugar and or serve with sweetened whipped cream.
INDULGE!
Delicious Any Time of the Year
Jean Trebek shares her favorite Chocolate Zucchini Bread recipe. "I love baking and this is such a wonderful combination of flavors."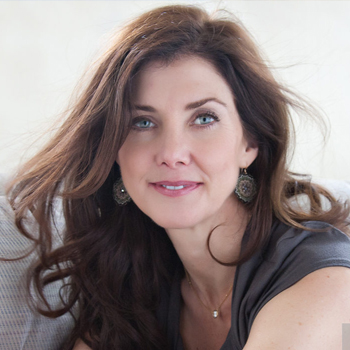 Jean Trebek
Jean is a Professional Religious Science Practitioner, Reiki Master and Sound Healer. She grew up on Long Island, NY, and now lives in Los Angeles with her wonderful husband of 29 years, Alex, and has 2 amazing adult children, Matthew and Emily. Jean enjoys taking long walks, watching movies, and traveling. She is very grateful for her family, Willy the dog, friends and good coffee.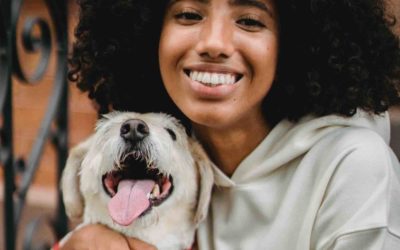 Part 1 of Kathlene McGovern's 2 part series on the best and safest ways to travel with your furry friends!
Dove Rose give us ideas on how to stay curious! Keep it Fresh in the Kitchen, on the Drive and in your Life. New ideas to keep our mind alive!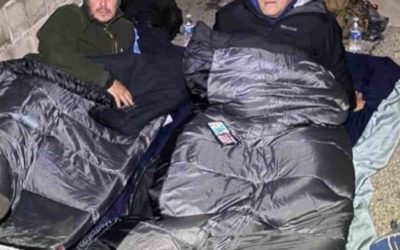 Ken Craft of Hope of the Valley lives unhoused on the streets of the San Fernando Valley for 100 hours and shares the challenges, insights and struggles he faced on this journey.