~ Guest Writer, JULIA RAEL ~
Life changes are incredibly terrifying to me.
I'm a creature of habit, and that's how I want to remain. (I know all about the "take the road less traveled" trends that have been surfacing in the last few years, but they can't fool me.) Unfortunately, life always seems to have a different plan for me.
Two months ago, I started attending a brand new school. I finished up at Glendale Community College this summer, and I decided to transfer to the University of Southern California. For those of you who aren't So Cal natives, that's a pretty big change. These two schools have an incredibly different dynamic, demographic, and environment. I was with new professors in new classrooms on a new campus where I didn't know where anything was. I don't think it's an exaggeration to say that the whole experience was slightly traumatizing. And on top of all of that, things got off to a slightly bumpy start: I didn't get the classes I wanted. My schedule wasn't getting resolved. And I accidentally didn't show up to one function that I thought was not mandatory (spoiler alert: it was mandatory).
So when I heard that this month's theme at Inside Wink was "transitions", boy, did I have a lot to say.
I feel like I have been stuck in a state of transitions for a few months now. Things are changing all around me. It's not at all fun for me, but I've slowly come to terms with the fact that this is just the way life goes sometimes.
In thinking about this theme, I was instantly drawn to a piece of music that has been sitting on my desk for months now. It is called "Passage of Time" by Richard A. Nichols and Jennifer Klein. This piece was written for Richard Nichol's son when he graduated from high school, and the text speaks gratefully about those who have helped to hold us up and inspire us throughout our lives. The accompanying music is a complete work of art on its own – with melodies and ideas that aren't just beautiful to listen to, but they have meaning and tell a story to the listener.
Musical pieces like this remain an inspiration to people who struggle through the transitions they are going through.
In thinking about the things people rely on to help them go through transitions, I thought about the things in my own life that help me stay strong when I am feeling insecure – and one thing especially comes to my mind.
The prayers and support from my friends and family are the only things that have taken me through this crazy hectic time of transitions in my life.
Every day, I sit through 45 minutes of traffic to get to a school full of people that are more talented than I am. They all have better ideas than I do. They will graduate and become some of the best doctors and lawyers that the world has ever known! Being in this environment is an incredible opportunity for me. But it also tends to fill me with anxiety and self-doubt at times. There's a lot of pressure on me. It can be hard not to be afraid of failure.
But when the anxiety starts to kick in and I start to feel like I'm not good enough, the one thing that helps me get back on my feet is prayer.
It was prayer that helped me get as far as I have. It was prayer that helped me decide where to go in the first place. I'm praying for myself, and I know that I have people around me that are helping me pray. Having this solace in my life makes the passage of time a little less difficult. To many people, this may seem like an antiquated way to cope with stress. To them, I say "It works for me". It helps me find spiritual peace. It helps me stay grounded in the face of chaos.
Transitions can be very difficult, and they can be very exhausting. Believe me, I know. But finding something to help you stay grounded in the face of all that stress can help get you through these times.
Transitions might make you feel insecure and unstable at times, but they are very important times in our lives. Transitions can help to shape the people we become. And if we go through our transitions bravely and with an open mind, we open ourselves up to becoming truly great human beings.
Editor's note:
As you can see, Julia's life has become very busy, so she will be taking a break from writing for us for a bit.
Julia – we love you! Thank you for all you've shared… you always have a creative home here with insidewink…
Julia Rael
Julia is a young, enthusiastic writer whose love for music is threatened by only one thing: her love for coffee. She is currently a choral music student and barista in Los Angeles, where she likes to spend her free time bullet journaling, hiking, and laughing at her two English Bulldogs – Emma and Charlie.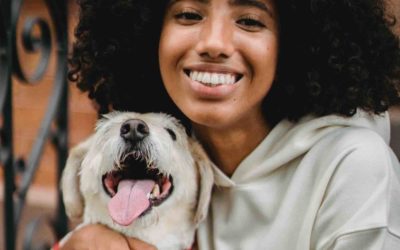 Part 1 of Kathlene McGovern's 2 part series on the best and safest ways to travel with your furry friends!
Dove Rose give us ideas on how to stay curious! Keep it Fresh in the Kitchen, on the Drive and in your Life. New ideas to keep our mind alive!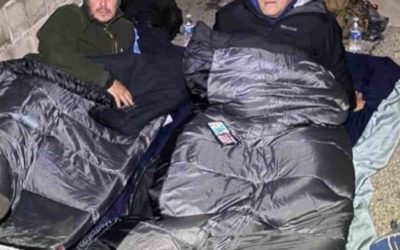 Ken Craft of Hope of the Valley lives unhoused on the streets of the San Fernando Valley for 100 hours and shares the challenges, insights and struggles he faced on this journey.