~ Guest Writer, GRACE HOLTZCLAW ~
Coming home for the holidays is a banquet for the senses.
My best friend from college, Sara Watson, has a song out called November Rain. One of my favorite lyrics is "things will get better when trees drop their leaves on me, things will turn out happy then." Fall has always been my favorite season. I love the ghost stories. I love walking to class and noticing new colors in the trees.
More than anything, I love coming home for the holidays.
After spending some time away at school, you start to pick up on the little things when you come home again. I remember going to play dates and birthday parties as a kid and always being greeted by a certain smell when I walked into a new house. It wasn't until went off to college that I was able to notice the smell of my own home. It smells like lavender, wood, and burnt toast. You start to take the little things for granted when you spend so much time around them.
I like to make sure the house knows I'm home. Much to my mom's annoyance, I do this by leaving the lights turned on when I go to sleep, throwing some dishes in the sink, and claiming the best seat on the couch. As you could imagine, I'm a great housemate.
I think that these habits are an attempt to show love and adornment for the house which I grew up in. A house full of old pictures, my dad's favorite books, and the sweetest memories. Coming home to a space like that after you've been away for a while makes all the experiences you've had catch up to you.
The happiest of reunions occurs when I walk through the front door and my black cat, Toast, hears my voice.
He comes running to meet my feet and lies with his belly sprawled out across the floor. For the first couple of hours, he'll follow me down the hallways and into the kitchen where he begs for yet another hit of tuna. We both feel whole together.
Being home with my parents usually includes a trip to the movies where we'll feast on a massive cup of iced tea and bag of popcorn. We won't say much once the movie gets started, but I love being in their presence again without feeling the pressure to talk. We have become incredibly comfortable over the years and know the joy of being quiet together.
Season after season, I can rely on my family and my hometown to be a constant source of goodness. I am at ease to know that no matter how wild the world may get, I can always take the November train home to see a movie with the people I love most.
The colors of the leaves are changing,
as am I.
College has been an important step to becoming the person I am today. Despite how much I grow, there will always be a place for me where I came from. Leaving home was an unimaginable rush, but…
…coming back is food for the soul.
Grace Holtzclaw
Grace Holtzclaw has been meaning to hit the highway of journalism since her dad handed her a copy of "Fear and Loathing in Las Vegas" in 7th grade. As of late, she's been wandering around Santa Barbara getting a degree in Writing and Literature at UCSB and hosting a Friday morning radio show at the college station. She hopes to dig deeper into the world around her and continue to discover the countless stories in her everyday life.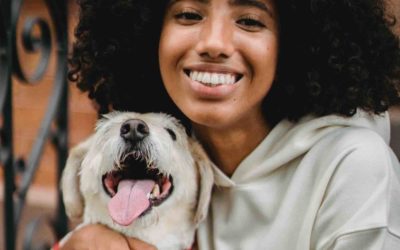 Part 1 of Kathlene McGovern's 2 part series on the best and safest ways to travel with your furry friends!
Dove Rose give us ideas on how to stay curious! Keep it Fresh in the Kitchen, on the Drive and in your Life. New ideas to keep our mind alive!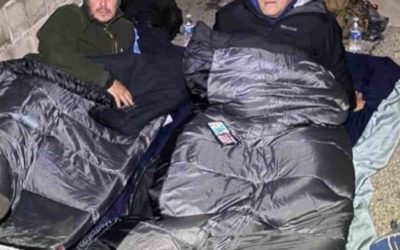 Ken Craft of Hope of the Valley lives unhoused on the streets of the San Fernando Valley for 100 hours and shares the challenges, insights and struggles he faced on this journey.