Creamy, Sweet Corn Pudding.
Did you know that corn is considered a vegetable, a grain and a fruit?  That's impressive!
To this day, I always look forward to Summer because corn is in season and corn is my favorite vegetable… Really, I love corn fritters, corn bread, corn on the cob, corn pancakes… basically anything with corn (and butter) is really good… and I especially this corn pudding!
I remember my brother and I sitting in the backyard after a 4th of July BBQ.  I think I was six years old and my brother was eight. All the guests were leaving, and I decided to help myself to at least 4 more corn on the cobs.  I ate so much corn, I almost passed out- Really!
I hope you enjoy this very easy, creamy and delicious corn pudding recipe which I adopted from Rosie Daykin's cookbook, "Let Me Feed You."  I tweaked it a tiny bit, but she is definitely my inspiration for this recipe.
Corn Pudding
Here are the INGREDIENTS you'll need:
1/2 cup all purpose flour
1/2 cup cornmeal
1 tablespoon fresh thyme leaves chopped
1/2 teaspoon dry mustard
1 teaspoon salt
1/2 teaspoon pepper
1 cup whole milk
1/4 cup half and half
1 cup creme fraiche (or sour cream)
4 eggs, separated
3 tablespoons butter, melted
2 cups fresh corn kernels (if frozen, thaw first)
1 cup grated Gruyere or sharp Cheddar Cheese.
Here are the easy DIRECTIONS:
Preheat the oven to 350 degrees F.  Lightly butter a 9 x 13-inch casserole dish.
Place the flour, cornmeal, thyme, dry mustard, salt and pepper in a large bowl and stir to combine.
In another bowl, whisk together the milk, half & half, creme fraiche, egg yolks and melted butter.
Add to the dry ingredients, and stir to combine.  Add the corn and mix again.
In a stand mixer fitted with the paddle attachment, whip the egg whiles until stiff but
not dry.  Gently fold the egg whites into the corn mixture, then fold in the grated cheese.
Spread the batter evenly into the prepared dish and bake for 15 to 20 minutes, until the
top is browned and the center is only slightly loose. Let stand for 10 minutes.
Makes 6 servings
Jean's Reliable Recipes
Try this tasty Chocolate Zucchini Bread recipe made with fresh summer zucchini!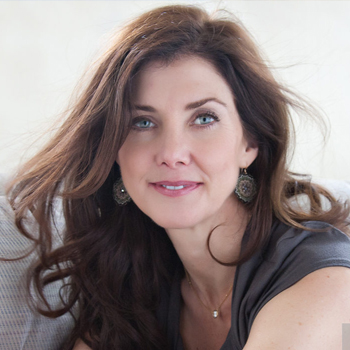 Jean Trebek
Jean is a Professional Religious Science Practitioner, Reiki Master and Sound Healer. She grew up on Long Island, NY, and now lives in Los Angeles with her wonderful husband of 29 years, Alex, and has 2 amazing adult children, Matthew and Emily. Jean enjoys taking long walks, watching movies, and traveling. She is very grateful for her family, Willy the dog, friends and good coffee.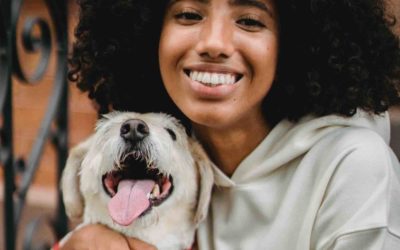 Part 1 of Kathlene McGovern's 2 part series on the best and safest ways to travel with your furry friends!
Dove Rose give us ideas on how to stay curious! Keep it Fresh in the Kitchen, on the Drive and in your Life. New ideas to keep our mind alive!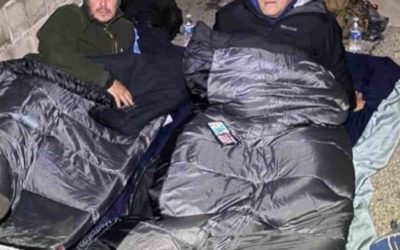 Ken Craft of Hope of the Valley lives unhoused on the streets of the San Fernando Valley for 100 hours and shares the challenges, insights and struggles he faced on this journey.