"I really love the magic of the light of the morning sun in my garden in Los Angeles."
– Nancy Nickerson, insidewink's artist of the month
Who or what inspires you?
From the day she was born, my first and foremost Muse has been my daughter, Gabby.
Monet inspired my Garden Design business – Monet's Gardens Home n Garden Design.
My art studio and Gallery space is named for Monet as well: Monet's Gardens Studio and Gallery. Like Monet, the gardens I design and create inspire my paintings. In turn, I treat my work with gardens as my canvas, with flowers as my paints.
Meandering around the beds of the fragrant Lavender and culinary herbs — curry, parsley, sage, rosemary, thyme, basil— with my 20 year old faithful girl Maltese, "Angel", and the rescue kitty, "Ivy" and a cup of hot, Irish, breakfast tea and almond milk… Walking in the garden in the morning quiets and nourishes the soul and gets me out of my own way, helps Me tap into my creativity, relaxing my nerve endings, allowing my right brain to fire up and be open to the world around me.
Listening to music while I paint helps me tune out the world outside my studio door and tunes me in and helps me focus.
What do you love about Los Angeles?
All the idiosyncratic neighborhoods. Toluca Lake to Broad Beach in North Malibu. Every hood has its own look, mood feel… super diverse. You can take a hike up Fryman canyon and get your dose of green and fresh air, solitude. For an artist, it is great to be able to grab your sketch book and paints and head down to Surf Beach and sketch for a couple of hours.
What is your favorite saying or your personal motto?
"Life is what happens when you are busy making other plans. "
John Lennon
Neck 'n' neck with:
"Art changes everything"
Tony Morrison
What's been a real high-point in your career or life?
Second to the birth of my daughter, Gabriella (named in honor of Coco Channel, Gabriel Reese, and my father) getting to paint Plein Aire at Giverny in 2009.
In Monet's garden every day for a week was a real high point. I got to honor David Hockney and Julius Schulman for Life-time Achievement in Fine Art for the city of Los Angeles.
Today, I find traveling and teaching what I know about art to be a real high light.
Pie, cake, or ice cream?
At the end of the day I am a great big fat chocolate chip cookie girl with an almond chai latte, if you please. They have great ones @ Marie Et Cie in Valley Village.
Cheers!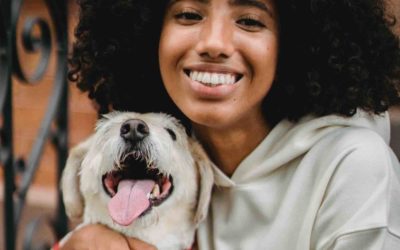 Part 1 of Kathlene McGovern's 2 part series on the best and safest ways to travel with your furry friends!
Dove Rose give us ideas on how to stay curious! Keep it Fresh in the Kitchen, on the Drive and in your Life. New ideas to keep our mind alive!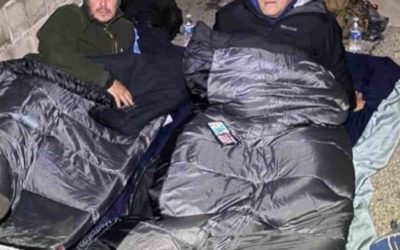 Ken Craft of Hope of the Valley lives unhoused on the streets of the San Fernando Valley for 100 hours and shares the challenges, insights and struggles he faced on this journey.