The best dog in my world is Wilbur, aka Willy.
Willy is a miniature Aussie Sheppard, with black and white fur, and eyes of chocolate brown. I named him Wilbur after the pig in the novel "Charlotte's Web."  I've long admired that story, and wanted to have a pet like Wilbur the pig.  Willy has certainly fulfilled my dream, and then some.
He's been my canine companion for close to 14 years, and my love for him never stops growing. He is always so excited to see me, as I am for him.  The two best things about Willy is his understanding nature and his smarts. He understands when I'm tired and don't feel like taking him for a walk.  He get's it when I bring him inside the house for fear of a hungry coyote lurking around the backyard ready to pounce on him. He knows when I want to lay on the grass with him, and stare up to the cloud formations. And, he respects that I don't like to be slobbered on and yet; I want to feel his sweet face next to my cheek.
Wilbur is also very intelligent.  He's a great Frisbee catcher, he's a pro at playing hide and seek the bone, he howls along as my daughter plays the piano, and he loves to entertain the neighborhood dogs as they walk by our front gate by running around in circles, trying to catch his tail.
Two years ago Willy got sick…lymphoma.  The mass in his chest was so big that it covered his heart and the left side of his lung.
I was beside myself. Thankfully, after 2 years of intensive treatments and prayers, he is back to his playful, healthy self. The joy of having this wonderful family member around is a gift, because Willy reminds me of the preciousness of Life.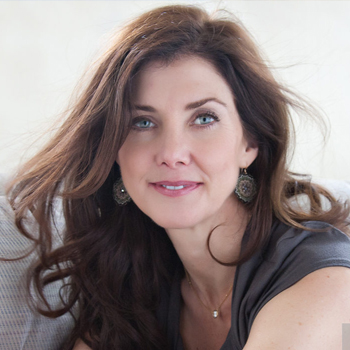 Jean Trebek
Jean is a Professional Religious Science Practitioner, Reiki Master and Sound Healer. She grew up on Long Island, NY, and now lives in Los Angeles with her wonderful husband of 29 years, Alex, and has 2 amazing adult children, Matthew and Emily. Jean enjoys taking long walks, watching movies, and traveling. She is very grateful for her family, Willy the dog, friends and good coffee.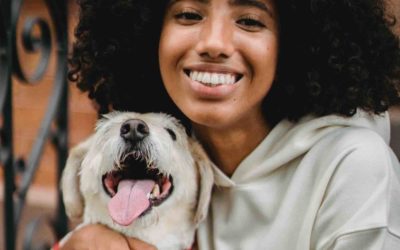 Part 1 of Kathlene McGovern's 2 part series on the best and safest ways to travel with your furry friends!
Dove Rose give us ideas on how to stay curious! Keep it Fresh in the Kitchen, on the Drive and in your Life. New ideas to keep our mind alive!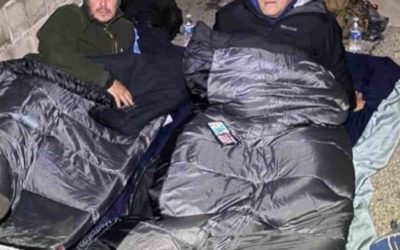 Ken Craft of Hope of the Valley lives unhoused on the streets of the San Fernando Valley for 100 hours and shares the challenges, insights and struggles he faced on this journey.