Guest contributor Cheryl Farrell writes on the theme of peace by way of a Christmas song
My way of finding peace is to overcome fear. It's easier said than done, but my strategy melts fear like sugar in hot coffee. It took five questions of self-reflection in December 2001 to help me face the distress of singing … to millions of people … on television.
For a person who's been singing all her life, I never thought I would be petrified on stage. The particulars of this singing gig occurred on the popular TV quiz show Jeopardy!
Earlier that year, I auditioned to be on-air talent for the show after competing with 5,000 other contestants. The producers sought four individuals to present video clues that would occasionally appear on the Jeopardy! game board. The attributes they sought were intellectual curiosity, being well-traveled, and have a talent of some sort.
My singing talent was demonstrated in an audition jingle that I wrote about a woman who appears in Final Jeopardy! The lyrics were applied to the tune of the Jeopardy! Think Music. (To this day, I recall the lyrics, but that's a different story.)
So You Think You Can Sing?
I got the job. About a month into it, in the fall of 2001, the show's producers called me in to talk about a Christmas show they had always wanted to do. The idea was to have a Christmas song performed by a gospel choir and shown during a Final Jeopardy! segment. As I understood it, this was first time the Think Music would not be played.
My assignment was to find a gospel choir to perform. That was an easy task. When I presented the name of the group, the producers sprung part two of their special show idea. Turns out, they wanted me to sing a solo of Silent Night with the choir in the final clue segment to air in late December.
For all the bravado I displayed during my audition, I was speechless at the thought of millions of viewers hearing me sing. It left me in a state of panic. "Oh my God, what have I done?"
I appeared confident as I rehearsed the song arrangement with the choir. I had my wardrobe and make-up done as if just another day on the set. Inside I was dying. "Oh my God, what have I done?"
The "Other" Quiz Show Host
Because I was privately calling God's name a lot, I decided to have a conversation with the Almighty. I heard several questions asked of me about the fear of singing Silent Night. He asked this…
"Have you ever sung the song before?" I said, "Well, yes Lord … I've sung this song in church many times." (I was hoping he had noticed.)
Next, he asked, "Do you know what the song is about?" Again, I said, "Yes. The song is about the birth of Jesus."
Another question he asked, "What's the largest audience you've sung in front of?" My response: "Well, about 900 people at a church concert."
God then asked, "How many people will be in the studio when they video tape the song?" My response: "About 50 people will be there on a closed set … contestants and a studio audience will not be present."
God's final question was, "So what's your problem?"
From that moment, a peace came over me. I smiled sweetly as I went to the sound stage and sang the special arrangement of Silent Night with The Spirit Chorale of Los Angeles. I sang as if I had been called to do it.
This was not a life or death situation, but it felt like one. In the decades since, I have found that asking myself a few questions lessens the load. Each answer makes it easier to breathe. It works for relieving anxiety on job interviews, before medical procedures, in relationship crises, and other terror-inducing situations. At the core of these personal queries is the notion that I've been here before and came through it. The details may be different, but underlying uncertainly about the future brings on fear.
The road to peace is paved with a few questions to ask yourself. Find the similarity to a time when you felt anxious and conquered it. You'll arrive at the classic question, "So what's your problem?" The correct response: "I don't have one, so I'm moving forward."
"The brave man is not he who does not feel afraid, but he who conquers that fear."
—Nelson Mandela
"All is calm and all is bright … sleep in heavenly peace."
—Silent Night
_______________________________________________________________________________
Note from the writer
This peace essay marks my final submission as a guest writer to insidewink. Co-editors Jean Trebek and Alison Martin recently announced that they are concluding this iteration of sharing the good. Since the July 2020, I have had the honor of submitting 28 insidewink stories and I delighted in the process every time. It is this writer's dream to be given a theme and to write whatever comes to my heart. The editorial ambassadors-for-good made the experience a joy. I hope insidewink readers have been as inspired as I have. Thank you Jean and Alison for being you. Blessings on your next chapter.
_______________________________________________________________________________
Cheryl Farrell
Cheryl Farrell is a corporate communications consultant and performance storyteller in Southern California. She has decades of experience in healthcare, education, and financial services. Cheryl was an original cast member of the Jeopardy! Clue Crew and toured the world appearing in more than 1,000 video clips. As a public speaker, she often examines how older black women excel at the intersections of race, gender, and age. Cheryl has a master's degree in Communication Management from USC and a bachelor's degree in economics from UCLA. She is married and has two adult children.
Photo credit - NiketaCH Photography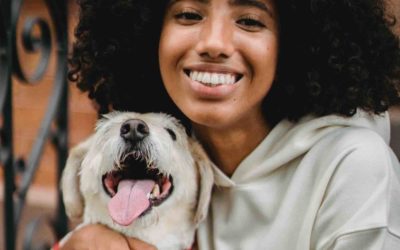 Part 1 of Kathlene McGovern's 2 part series on the best and safest ways to travel with your furry friends!
Dove Rose give us ideas on how to stay curious! Keep it Fresh in the Kitchen, on the Drive and in your Life. New ideas to keep our mind alive!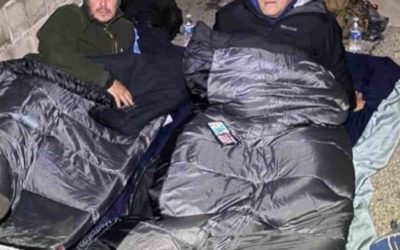 Ken Craft of Hope of the Valley lives unhoused on the streets of the San Fernando Valley for 100 hours and shares the challenges, insights and struggles he faced on this journey.