We've put together this Gratitude Gift Guide!
Our team has chosen to celebrate the season of giving thanks by highlighting 8 companies that are "Sharing The Good" in their products, philosophies and practices of gratitude!
We each tried the products and wrote personal observations of them. We all think these are GREAT gifts for all people everywhere.
Don't forget to get yourself a little something, too 😉
The love language in our home is food and gathering together with a great meal. Members of the family are excellent cooks and really enjoy new tools in the kitchen. I have been coveting the Our Place Always Pan for some time so when we were able to get it and try it… I was thrilled and now we use it all the time! Our Place was co-founded by the incredible Shiza Shahid who, besides working with this company, previously ran the non-profit Malala Fund.
The look of all the Our Place products is sleek and interesting. Plus, Our Place kitchenware comes in truly amazing colors (for example, lush berry pink, dusty-gray blue, muted earthy green to name a few). The pots and pans are deceivingly light and easy to handle (making flipping a breeze)… but maybe the best thing about Our Place is how smooth and completely non-stick the surface of their cookware is. As the cleaner-upper and dishwasher of the bunch, I think I love these products even more than the cooks!
I am so grateful that we can come together with family, friends, and neighbors. Connections and conversations bridge gaps – increasing kindness, understanding and love – and Our Place has now become part of our tradition. As Our Place says "Sharing a home-cooked meal is sharing our stories — there is a transformative power in uplifting the differences in how people cook and eat together. Our hope is that through telling these stories, we will help bring the disparate edges of our world closer together."
Shop at Our Place here
Sometimes lately we want to literally throw out all our creams and sprays, etc. and start over, right? Our medicine cabinets are stuffed with the latest remedy for this or that, all tailored to some specific ailment or concern, fueled by instagram ads or fear-mongering airport magazines. How rude! All Humans Brand is done with all that. They simplify your skincare and haircare with sleek, gorgeous, and portable products. These bottles are all filled with high quality ingredients that'll make your skin and hair (even beards) say, "ahhhhh."
We love how versatile they are, too! You don't have to just use one product for one thing — thank goodness. In the past, we've seen beauty conglomerates divide people into categories based on hair type, skin type and gender, complicating the market to make more money and in turn, cluttering our bathrooms and our lives. Not these sleek stocking stuffers!
We love that Jackie (female founder) founded this company based on her expertise in the beauty industry. She is grateful for the experience of being self-funded and building this company slowly, the right way, with high quality products. These ingredients, like those in the Universal oil: hemp seed oil, argan oil, jojoba oil, rosewater, and pure Vitamin C are vegan, cruelty-free, and 100% pure. We also love that every bottle is reusable, recyclable, and made to order to ensure total sustainability.
All Humans is simple, well-made, kind skin and haircare and we couldn't be more over the moon to recommend it.
Please check out All Humans Brand here
Yet another female founder we're quite fond of is Emma Berdie Donson. She may work for us, but we truly cannot get enough of her magical, classical crystal, pearl, and stone designs. Emma created Caesura when she dropped and broke a hand-painted bowl she'd purchased in Morocco. Devastated by the loss of something beautiful, she vowed to create more beauty to make up for it and started teaching herself how to make jewelry.
Her products are high quality, made with gold filled or sterling silver chains and dangly earring backs. You'll never have to watch your favorite necklace turn brown again.
She uses beautiful stones she finds on her travels on the beach tumbled into designed perfection by nature, lending a sense of wanderlust and a connection to the earth we've not seen elsewhere. She works with beautiful crystals and she always glues her wire wrapped pieces, so as long as you are gentle, these beauties will last you years, even decades.
We're thrilled to let you know that as beautiful as her pieces are, Emma also gives back in a major way: 10% of her profits go to a different charity every few months. You can visit her site to see who she's giving to now.
Caesura is timeless and grounded in a respect for, and love of, the natural wonders of the world. Find something you'll want to show off this holiday season.
Check out Caesura here
If you're like me and LOVE Vanilla, then Skylar is for you! Their scents are unique and so varied. They can fulfill any desire you might have. Sometimes I like a citrus fragrance, sometimes I like woodsy… and Skylar has it all. What's even better is that all their products are hypo-allergenic! I am very sensitive and so when I read that these products are clean, vegan, and safe for all types of skin I was thrilled.
What we also love is their imaginative, California inspired fragrances and names – Boardwalk Delight, Salt Air, Isle Escape, Capri Summer, Pink Canyon – are all evocative of trips, voyages and moments of relaxation. Their number one best seller is Vanilla Sky. It's a warm, true Vanilla… it's so great and works all year round.
Everything has been thought out by Skylar… from the shape of their bottle that represent clouds (Skylar's place where dreams are made) to their logo which is a gentle "elliptical shape to represent the movement of clouds along a limitless sky". insidewink aligns with creativity and Skylar fragrances are wonderfully expressive and different.
Skylar is all about community and they are truly grateful for their loyal customers. It's exciting that they love hearing new ideas for scents from their followers!
The holidays are the best time to share your love of fragrance and your favorite scents with your friends and family. For a limited time you can use promo code GRATITUDE25 for 25% off your purchase through the end of the year.
Use promo code GRATITUDE25 for 25% off and shop Skylar here
Besides loving to cook with it, I'm a big fan of ginger because of its medicinal qualities. It has a myriad of powerful healing properties that are anti-inflammatory. When I first used Annie's Ginger Elixir I was blown away by the taste of fresh ginger. I love that you can drink it straight, you can add it to a cup of hot water and, if you are really game, you can add it to your favorite cocktail. In addition, this organic ginger (from the rainforest in Peru) elixir is super charged with hibiscus and elderberries which will totally support your immune system.
This company was founded by Annie who grew up in a Chinese household and who suffered with respiratory infections. She decided that she would help treat herself naturally and created her own personal version of a ginger tea. Fast forward to now – Annie's Ginger Elixir is a high functioning wellness beverage company based in Brooklyn, New York.
We are always so grateful when we come across old favorites made a new way and, although I am familiar with ginger, I am so glad we discovered Annie's Elixir. It will become a staple in my kitchen. We also love their philosophy of giving back especially during this season of gratitude. Here's Annie- "While we are a small business, we believe that we are in a privileged position to be able to give back either through donations to our local hospitals to help front-line workers during covid or donating parts of our proceeds to help feed the food insecure."
Shop for Annie's Ginger Elixir here
Ever since I can remember my grandmother always had honey in her kitchen cabinet. She used it in everything… teas, oatmeal, over a piece of pound cake and, of course, for soothing a sore throat. The comfort I felt from that inspired me to continue the tradition. So, I always have honey available.
It was exciting to learn that Bee Delightful takes this wonderful nectar to the next level. They've combined this raw honey with much "buzzed-about cannabidiol (CBD)". It's quite the power couple. 🙂
Bee Delightful starts with a blend of the finest wildflower honey. What's even better is that their bees are all rescued (yay) in central Texas. The beekeepers use the highest ethical standards when caring for their bees (yay again), producing a pure, pesticide-free honey. Their CBD (from organic hemp farms from Colorado, Oregon and Kentucky) is equally cared for. I loved the combination.
Bee Delightful comes in these cute little portable packets so you can take them on the go whenever you need a little relief. "Snap, Squeeze, Relieve" – it's really very ingenious packaging. At first, I tried it directly from the packet and then I add Bee Delightful to my tea and my salad dressing. I even squirted some on ice cream. So delicious and so nutritious! Any way you try it – it's quick, easy and gave me a feeling of sweetness and relief.
You can shop Bee Delightful USE PROMO CODE Beelife for 20% off here
12EC Vineyard & Winery is owned by Vincent Sassone and Steven Turley who started making wine in their garage in Santa Rosa in Sonoma County in 2015. Inspired by their love of family and continuation of their history, they planted 42 Cabernet Sauvignon vines in their back yard and christened their effort "12EC" in honor of Vincent's grandfather, Emilio Ciriello who made wine in the basement of his home at 12 June Street in Yonkers, NY. Now their vineyard in Lockwood in southern Monterey County consists of 5 acres of old Cabernet Sauvignon vines, perfect for artisan crafted Sauvignon wines which Vincent and Steven make all by hand in the old barn they've converted to a working winery.
It's so exciting because their passion has paid off! Their first commercial vintage, 2019 Cabernet Sauvignon "Emilio," won a silver medal in the 2022 Orange County Wine Competition.
They didn't want "Emilio" to be lonely so they make a wild fermentation Cabernet Sauvignon named for Vincent's grandmother, "Philomena". They create red blends with their Cabernet Sauvignon and wines made from Syrah, Petite Sirah, Cabernet Franc and Malbec grown by neighbors and in 2021 produced their first white, a Grenache Blanc, and in 2022 a Rose of Cabernet Sauvignon.
We are so grateful to share with you 12EC Vineyards. Vinnie and Steve are so connected to nature and community. As they write, "We are a family and as one we accept the blessings the universe showers us with. And we play! And we watch the sunrise over hills just beyond our vineyard. Everything seems new and possible in that moment. And we are filled with gratitude."
You can shop 12EC Vineyard and Winery here
I drink Cacao every day. I've done it for years… and as the mornings get chillier, it's so wonderful to sip the deep flavors in 3rd Eye Cacao. The rich, smoothness of their drinks is so satisfying and delightful. The 3rd Eye ceremonial cacao offerings are so varied, and different, we are trying and enjoying them all! From the Golden Milk Powder (kissed with tumeric) to the Cacao chips we are using for cooking… there is definitely something here for everyone! We hope you will be adventurous and try all their wonderful products… they are truly something you can feel good about!
3rd Eye Cacao has been serving the Austin community for over 6 years, creating a space of conscious consumerism, helping their customers take the journey from their head to their heart. It's their intention to provide ceremonial-grade cacao and nourish communities with herbs that help them thrive.
They source only the best of the best, partnering with heirloom cacao farms that use a "permaculture process," growing the cacao in its natural environs. Therefore, every ingredient in their products is 100% organic as well as ethically and sustainably harvested. We love their ethical philosophy, "From our staff to our farmers and affiliates, we work as a team to serve cacao in its purest form, one that not only holds medicinal benefits, but helps sustain the species. Here in Austin, we are intent on building an in-person community that allows people to experience these medicines firsthand, but our online store also allows us to bring the healing properties of cacao to every corner of the country."
You can shop 3rd Eye Cacao here
We hope you enjoyed this Gratitude Gift Guide!
One note – although we have tried all the products –
some of the above is sponsored content.
Have You Tried Our Good Finds?
Let us know what you think in the comments below!
See What Else is Good

Here!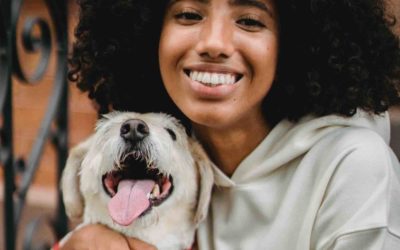 Part 1 of Kathlene McGovern's 2 part series on the best and safest ways to travel with your furry friends!
Dove Rose give us ideas on how to stay curious! Keep it Fresh in the Kitchen, on the Drive and in your Life. New ideas to keep our mind alive!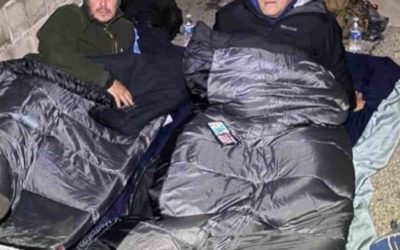 Ken Craft of Hope of the Valley lives unhoused on the streets of the San Fernando Valley for 100 hours and shares the challenges, insights and struggles he faced on this journey.