Last month, I had the opportunity to sit down with some of the supporters of World Vision's Kenya Big Dream.
Among some of the attendees were Margo Day along with Jennifer and Jeff Witten. Needless to say, it was inspiring to hear them speak about the updates of the Kenya Big Dream.
It was reiterated that it takes enormous courage to break long standing tribal traditions that are now being considered no longer of use or unethical. FGM (female genital mutilation) has been used as a right of passage for the preparation of early childhood marriage for many African communities for years.
Convincing the elders to end this horrific tradition is a courageous act in and of itself. Thankfully however, the elders and many male leaders and family members are in agreement with forgoing this heinous practice. The work and need still continues as many families still use their female children as tokens to be married off in order to receive money.
MESSANIA'S STORY
World Vision's Award winning short film
Here is a synapses of movie – taken from World Vision–
"A childhood filled with laughter and friends, singing and games—cut short by the circumciser's knife.
In her early teens, Messania walked the same path as millions of other young girls around the world, first undergoing female genital mutilation to make her marriageable before she was married off to a stranger many years older than herself.
Listen as Messania tells her story from her rural Kenyan home to see how this strong woman—who could have remained just a statistic—found the determination to escape abuse, challenge harmful cultural norms, and sing a new song of freedom, for herself and for girls like her everywhere."
Our Original Interview with World Vision
Margo Day speaks with us about creating a culture of hope for young women & men
It warms us to look back over the years we have been doing insidewink and see so many people with compassionate hearts helping others.
The Trebeks have a strong connection to one of these incredible humans, Jeff Whitten and the World Vision organization. insidewink actually featured them here.
Through this connection, we were introduced to the Kenya Big Dream project and Margo Day. The Kenya Big Dream takes on the brutal, yet culturally ingrained practice of Female Genital Mutilation (FGM) and child marriage, instilling hope and a true sense of future for Kenya's young adults.
We were lucky enough to catch up with Margo to get her thoughts and ideas about the Kenya Big Dream.
Here's Margo…
"Love what you do and who you are with and live every day with a servant's heart."
—Margo Day, Champion, Kenya Big Dream
Please tell us about Kenya Big Dream Project
The Kenya Big Dream is a World Vision project that seeks to eliminate the root causes of female genital mutilation (FGM) and child marriage, and create the conditions for hope filled futures to flourish: for girls, boys and their families. It is often said that FGM and child marriage are too challenging, too culturally ingrained to solve. I'm here to flip this belief on its head: eliminating FGM and child marriage is possible in less than a generation. How do I know? Because I've seen it done.
For context, over 4 million women in Kenya alive today have undergone FGM, the cut – and according to UNICEF, worldwide over 200 million women in 30 countries have undergone FGM. Additionally, over 600 million women worldwide alive today were married as a child. In Kenya specifically, the prevalence rate of FGM is 21 percent however, among certain ethnic groups, FGM prevalence rates are above 80 percent — that means 8 – 9 out of every 10 girls in these communities are cut and married while still a child!
What makes the Kenya Big Dream so effective?
3 things: the focus to eliminate the root causes of FGM and child marriage, deliver a holistic and comprehensive approach, and partner with multiple stakeholders. The stakeholders are girls and boys, families, communities, and government.
The root causes of FGM are extreme poverty, lack of education and cultural norms. The holistic approach addressing the root causes are access to quality education, comprehensive child protection programs, community transformation and economic empowerment to help families lift themselves out of extreme poverty and not desperately need the bride price of selling their daughters into marriage so the family can survive. Does this work? Yes! For example, the first community we worked with in Chepararia, West Pokot Kenya, the rate of FGM in 2009 was 95%+… today, it is less than 10%!
Why is the Kenya Big Dream so special?
It is the acknowledgment that girls, boys, women and men are beloved in the eyes of their creator. It helps people find value in their own identity, create a vision for their future, and nurture family and community relationships while demonstrating compassion. It creates tangible hope and purpose for their futures.
What is the goal of this project?
We've been on a learning journey for the past 12 years. The project began in a single area 12 years ago with the Pokot people. Four years later, it was expanded into 2 additional communities to prove out the ability to scale and further learn and refine the programs that were being leveraged. Because of the tremendous evidence-based outcomes, World Vision has created the Kenya Big Dream to eliminate FGM and child marriage everywhere they work in Kenya. The first phase is furthering the work with the Pokot adding 6 additional community areas, Phase 2 is just beginning work in Samburu and soon Phase 3 will commence working with the Maasai ethnic group.
Our stated goal is to impact 423,000 people including 243,000 children in the next 5 years, end FGM and child marriage in the project areas and create the conditions for hope-filled futures of her own design to flourish.
What's beyond? Take this project into 10 additional counties in Kenya where FGM prevalence rates are over 80%.
Beyond that? Scale this project to other countries and communities because it is possible to end FGM and child marriage in less than a generation. Imagine a world without FGM and child marriage – what wonderful possibilities that will create in the lives of millions of girls and families!
Margo, please tell us a little bit about yourself and how you became involved with Kenya Big Dream.
I retired from Microsoft after 17 years in senior level sales leadership positions, capping a 34-year career in high technology. My last role was Vice President, US Education leading teams to bring digital learning into classrooms. Helping businesses transform and making a difference in people's lives has really guided my professional career and personal life. My personal philosophy is 'Love what you do and who you are with and live every day with a servant's heart.'
I traveled to Kenya with World Vision in 2009 and my heart was broken and my mind lit on fire. On that trip, I met 34 girls living at a rescue center in West Pokot Kenya. These young girls had run away from their families to escape FGM and child marriage – brutal traditional practices that snuff out a girl's dreams. Her life is no longer her own.
The girls shared their harrowing stories of how, at 9 or 10 years old, they ran away from home the night before they were going to be cut. My seminal moment was when I looked into their eyes: I saw a fierce determination for a better life, but what I also saw in their eyes was a deep longing to be loved and valued. My whole world came crashing down with this truth: at 8 or 9 years old, I would have never had the courage to go against my father's wishes and run because I believed I could have a better future. I also realized had circumstances in my life been different, I could have been one of those girls.
I did not feel worthy to be standing on the same ground.
The only thing they asked of me that day was this: please support our education so we can have a brighter future. I had to act and thus the foundation of the Kenya Big Dream was born.
World Vision created an initial project to build a secondary school for girls – there were no secondary schools for girls in the area and why would there be? Virtually every girl was destined to be cut and married of by 12 or 13 years old. This school became the catalyst as it provided an alternative for families to educate their girls verses cutting and marrying them off to an old man as a 3rd or 4th wife. Education created the environment for girls to actually dare to dream of what their futures could hold. It created unstoppable hope. World Vision worked with the community and co-created alternative rites of passage from childhood into womanhood celebrating the beauty of the culture but did not involve the cut.
And they brought livelihood development so families could lift themselves out of extreme poverty. Over the last 12 years, FGM prevalence in this community has plunged from over 95% to under 10% today! And the school? The first year, there were 29 girls enrolled. Today there are 533.
Now, I invest most of my time advocating for gender equality and raising funds for the Kenya Big Dream.
I recently co-founded Mekuno Project, a non-profit organization whose mission is to connect and fund projects that eliminate the root causes of FGM and child marriage in Kenya, creating the conditions for hope-filled futures to flourish.
I'm also a member of World Vision's National Leadership Council, on the Board of Directors for the Global Give Back Circle and remain engaged in technology as a Board of Director member for two artificial intelligence startup companies: Discourse Analytics and Vaital. As a lover of the outdoors, hiking, boating, cycling, scuba diving, golf, and adventure travel fill my soul!
What would you like people to know about this project and how can our readers get involved or find our more about Kenya Big Dream?
I want people to know the Kenya Big Dream works. Girls and boys are going to school in record numbers with primary and secondary school enrollment for both boys and girls across grade levels up dramatically. Parents now advocate for schools to be built in their communities because they have seen the positive changes in neighboring towns and villages. Men and women are learning together in partnership how to increase their crop yields or livestock yields – household incomes are up and their relationships with one another are thriving. Women who were paid circumcisers have put down their knives, have become community activists against FGM and have been taught new skills to generate income. Educated girls and boys are now starting their own businesses, marrying one another for love vs. dowry and without the cut, and are starting their families. Their children will never know the reality of FGM and child marriage – it will be something they only read about in history books. And girls are daring to dream.
To learn more about the Kenya Big Dream, read more detail on the programs and their impact, and read stories of hope please visit Mekuno Project. If a reader is interested in mentoring a girl in the Kenya Big Dream area HER Lab, please visit Join Us – Global Give Back Circle. Readers can also get involved by donating directly to World Vision Kenya Big Dream or to Mekuno Project, where 100% of the proceeds go directly towards the projects on the ground.
Kenya Big Dream
"The Kenya Big Dream project aims to empower communities by eliminating the root causes of child marriage and Female Genital Mutilation (FGM).
Alternative Rites of Passage (ARP) is a culture-impacting community training to recognize the coming of age for girls and for boys and provides a safe alternative to FGM.."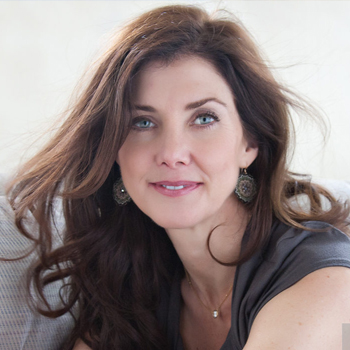 By JEAN TREBEK
Jean is a Professional Religious Science Practitioner, Reiki Master and Sound Healer. She grew up on Long Island, NY, and now lives in Los Angeles. She has two wonderful adult children, Matthew and Emily, with her beloved late husband, Alex.  Jean enjoys taking long walks, watching movies, and traveling. She is very grateful for her family, friends, Luna (the dog) and good coffee.
"I lose patience with those who preach being in the moment as if it's always a pleasant thing. It's not and that's OK."—Dr. Elvira Aletta
Helpful tips to move forward with the college application process now that Covid-19 has changed the rules of the game.