Our insidewink team likes to
share the good
Here are some great new products our team LOVES!
For all those early shoppers…our insidewink staff picks make gifts and stocking stuffers!
We may receive a small commission from purchases made via the links below.
"It's the little things in life that matter most"…like a really great writing pen. Here is my favorite…Pentel Energel. This pen writes really well – the ink flows smoothly, consistently and fast. Since I still do a lot of letter writing by hand, this is always my go-to… actually I will hunt this pen down before I start to write a note or even a check. It makes my handwriting look so much better than it really is…which is a good thing 🙂 It has a latex free grip which makes holding the pen so comfortable, plus it comes in a great assortment of colors. Really my favorite writing tool!
Check out all of the Pentel writing products here
Emma Berdie Donson Recommends
There is literally nothing I love better than products I can use on more than one part of my body or that have multiple applications. The oil, mist, and shampoo/body powder from All Humans Brand are a seriously amazing toiletry hack! The oil is my favorite for after a shower and makes my skin feel silky smooth.
The fact that I can use the same stuff in my hair to keep it shiny and healthy?! Mind-boggling. The mist is my go-to carry-on item to reinvigorate a puffy face after a long flight or even just before bed after a cozy, hot bath. They also all come in this sexy, chic black packaging so as you roll your 2008 suitcase you inherited from Aunt Marla down the cobble-paved streets of Roma, at least you'll know that inside it are the best of the best products with truly grade A ingredients and packaging that matches the style queen you know you've always been inside.
Check out All Humans Brand Here
Raw Sugar Natural Lip Balm
I have fallen in love with RAW SUGAR natural lip balm. My favorite flavor is Pineapple + Maqui Berry + Coconut.
Raw Sugar Living is a great company that we have highlighted before. We love their mission: "Made fresh in SoCal with ColdPressed ingredients, organic extracts, plants and essential oils, our personal care products are clean, earth-friendly and smell oh-so-good! Like, really RAW good!" All their products are so wonderful and, if I do say so myslef, my lips are feeling lovely!
Order from Raw Sugar Living here
Kathlene McGovern Recommends
Zahava-Traveler's Token Necklace
Have you ever looked for that perfect gift for an epic occasion – a coming of age moment, a dinner together or just a moment in time? Then, Zahava – a company who creates modern heirlooms – is your answer. Fascinated by indigenous cultures and spirituality, designer Jessica Hendricks Yee created Zahava, in 2018 to celebrate the beautiful collision of heritage with who we choose to be today.
Crafted from 10 carat gold Zahava's Traveler's Token Necklace is a token of guidance crafted with meaningful symbols like the Peacock, for Wisdom, Protea, for Renewal and Transformation and the Date Palm, for grounding, just to name a few. Infused with ideas from the past but with an eye directed to the future, these pieces, ranging from $345 to $2,950 are intended as modern heirlooms to be passed from woman to woman, generation to generation, weaving lives and stories for centuries to come.
Learn about and shop Zahava here
Have you tried our insidewink staff picks?
Let us know what you think in the comments below!
See What Else is Good

Here!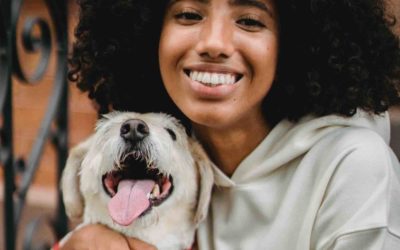 Part 1 of Kathlene McGovern's 2 part series on the best and safest ways to travel with your furry friends!
Dove Rose give us ideas on how to stay curious! Keep it Fresh in the Kitchen, on the Drive and in your Life. New ideas to keep our mind alive!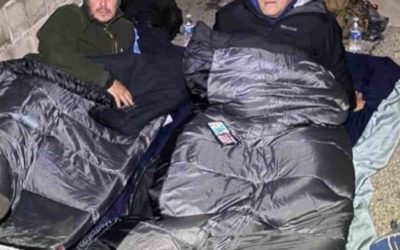 Ken Craft of Hope of the Valley lives unhoused on the streets of the San Fernando Valley for 100 hours and shares the challenges, insights and struggles he faced on this journey.