This month our own wonderful contributor, Brad Koepenick (read Brad's insidewink interviews here), spoke with Bill Bentley – a well known music industry executive and affectionately known as the "nicest" guy in the business. In the photo above, Brad is on the left and Bill is on the right 🙂
Bill has had an amazing and illustrious career including working as the music editor at the L.A. Weekly, director of publicity at Slash Records, a senior vice president of media relations at Warner Bros. Records, a publicist – working with such artists as Los Lobos, Elvis Costello, Green Day, X, Lou Reed, The Red Hot Chili Peppers and R.E.M.
As Brad writes, "Bill Bentley embodies classic Music Industry Folklore and is the literal 'walking Encyclopedia of Rock and Roll' (as in authoring Bill Bentley's Smithsonian Encyclopedia of Rock and Roll Live and Unseen). This cat knows it all. But it is Bill's grace, humor and storytelling panache that sets him apart from those of his contemporaries. I know from others that Bill has been viewed as the 'nicest guy in the business' and I have witnessed first hand his relationships with music giants and his own 'drumming' prowess. Bill's a true original in so many ways."
Here's Brad and Bill…
"Life is strange, but perseverance is the cure."
—Bill Bentley
Bill, first, as there are so many touchpoints, give us a little background on where you started.
Born in Houston, Texas 1950. At 5 years old I saw a middle-aged black man playing a 55-gallon oil drum with mallets full of BBs on the pier in Galveston. It gave me an inkling of what life could be.
Then, I was I was ten I saw Lightin' Hopkins playing in a chair by the street in the ghetto in Houston, and became mesmerized by the blues. I knew it held all the answers for life I would ever need.
Discovering artists comes when you hear something that you cannot live without, and you want to share that with the world. The chances of it actually happening, but that's beside the point. You have to try.
It is the same as living: if you don't make the effort to get into the middle of things, you will always stay a spectator on the outside looking in. And that is almost an equal of being dead.
I started writing about music for a small Austin newspaper we started, and then did the same for the L.A. Weekly in 1980. It got me in the middle of the exploding music scene in L.A. at the ground floor.
Then I became a publicist for Slash Records in 1984, which was also one of the groundbreaking moments in '80s music. From there I went to Warner Bros. Records in 1986, and got to witness what the music world was really like at a massive level.
I stayed at Warner Bros. for 20 years until I decided to go to work for Neil Young. I'm still working with Neil, as well as making documentary films, hosting a radio show for Dwight Yoakam's SIRIUS-XM radio channel, and in 2017 wrote the book SMITHSONIAN ROCK & ROLL: Live and Unseen.
You've worked alongside pretty much my favorite artists of all time (Neil Young, Elvis Costello, Wilco)…what is the difference between the "then"and "now" of A and R and PR in the music industry?
The difference between the two eras is life and death. Up until the 2000s, musicians ran their lives and careers. Then, when sales began to plummet because of loss of album sales and the minuscule amount that streaming paid, the artists' power shrunk to very little.
Marketing became all, and the music was secondary to that. The real artists took to the road to make their living, and minus the pandemic years, are back doing the same thing. They lost the power of the pulpit and will have to fight to get it back from the corporations.
But that's a big part of life: not giving up. I knew a man who once saw his boss throwing the very first Beatles recording into the trash at Capitol Records when they were sent to him from England. My friend took them out of the trash, sent them to a smaller label in Chicago, who issued the very first Beatles album. Then Capitol Records realized their mistake and had to fix what they'd damaged. They did, and hundreds of millions of dollars later no one want to tell the stories of the Beatles first album in the trash can in 1962. Life is strange, but perseverance is the cure.
The business has changed so much. What is the one thing you miss most about Rock and Roll in the 60s, 70s and 80s?
What I miss the most is the wonderful people who worked at record labels during those years. The artists were incredibly vibrant, but so were the label employees. Then big money came in and attracted those looking for huge salaries, and not really focusing on the art of music itself. So the label staffs became money-seekers instead of artist-enablers.
I know Lou Reed was a close friend. Any news on special projects about the man himself?
I am producing a tribute album to Lou Reed at present. It will be twelve different artists each doing a Lou Reed song from his post-Velvet Underground years. It will be stellar, to say the least. Lou Reed is one of the greatest solo artists of all time, and change everything about rock & roll. He told me once: "Don't let anyone ever tell you want you can't do." Lou lived by that, from recording his song "Heroin" in 1966 when everyone told him it would end his career. They were wrong.
You are a gift to ANYONE who wants an inside look at "behind the scenes". Do you have ONE quick story that sticks out or illuminates an artist's legacy?
Lou Reed had made a challenging album called THE RAVEN. It was based on the poetry of Edgar Allan Poe, and his label (where I worked) wasn't excited about it. We had a meeting and they told lie after lie about what they were going to do to promote his album.
When it came out, and nothing was done, he told me, "Billy, watching one of your albums die is like watching someone murder one of your children." I swore then I would always continue to do my all to make sure the artists' music has a fair chance to be heard. There are no shortcuts or tricks.
We're living in a time when we're losing our legends. What do you think is the importance of preserving the history of ROCK AND ROLL?
Rock & Roll is the most important history of the past 70 years. Without it there would be none of the freedoms that young people fought for in their love of following the music. Without that, life is gray and without the thrills music gives us.
Having worked with young people for decades and coming off the pandemic (a time when people organically connected with their personal love of music), do you have any aspirations for continuing to "tell the story"?
I still have to tell the story. Without that my life is meaningless. We are given a gift (or two if we're lucky) and we must use those gifts or lose the spark of life. There is no choice. When you choose to work in music it is all or nothing. Or you become part of the problem.
Any quick advice to new artists in 2022?
New artists should play music because they feel they have to. There is no other choice. Life doesn't exist with that effort. It is not for the money or the glory. That may come, but their devotion has to be to their music above all else. Someone told me once when I was 15: find something you love to do and would do for free, and then find a way to make a living doing it.
What's on your turntable?
Right now Neil Young's album TOAST, which he said was too sad to release when he made it and waited until now to release it. And, of course, Lou Reed's CONEY ISLAND BABY. I also love the new Craig Finn album as well as Nikki Bluhm's recent release.
Last, Tommy McLain, an 83 year old singer from Louisiana, has just recorded with Elvis Costello and others and released what I feel is a timeless look at eternity. Unbelievable. It's never too late!
Three great "haunts" or LA destinations?
The Little Jewel New Orleans restaurant in Chinatown. The jukebox is in education in all kinds of Louisiana music, and they have shrimp po-boys as good as any in the French Quarter. Food and music go together.
Amoeba Records on Hollywood Blvd is the best record store in the world, and to spend a few hours there every Sunday just looking at albums, posters and books is like taking a crash course in every king music. No money required. And the Los Angeles subway system. It is a study in equality where everyone is the same and has to live with each other at close range. There is nothing like learning empathy. It is the key to everything, and the first door to becoming open to life–and then the love of music will follow. You can't have one without the other first.
You're a treasure man. I hope that young people can benefit from your generosity of spirit, storytelling and wealth of knowledge.
Thank you!
Want More?
Read Bill Bentley's writing HERE
AND
Take a look at Bill Bentley's book!
"SMITHSONIAN ROCK AND ROLL"
Brad Koepenick's wonderful interview with his very good friend, the one and only – Val Kilmer!
Another great interview by Brad Koepenick! This time it's with Diane Luby of Get Lit and her passion to get kids speaking out.
By Brad Koepenick
Brad is Co-Founder and President of SparkRise, a game changing SaaS platform that provides businesses with a way to engage with consumers while contributing to social good. He is also a Musician, Actor, Writer and is the Producer of feature films including Val Kilmer's VAL (A24), Cinema Twain also with Val Kilmer, Shakespeare High and the subject of the award winning documentary Autistic Kids with Cameras, chronicling his work with Improvisation, Film-making, Animation and Storytelling for students on the autistic spectrum. Koepenick was awarded the "Hart Vision Award" (California Charter Teacher of the Year) and the monthly "Innovator Award" through the Professional Teachers Network.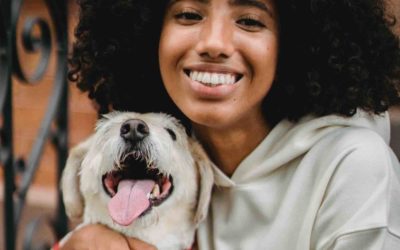 Part 1 of Kathlene McGovern's 2 part series on the best and safest ways to travel with your furry friends!
Dove Rose give us ideas on how to stay curious! Keep it Fresh in the Kitchen, on the Drive and in your Life. New ideas to keep our mind alive!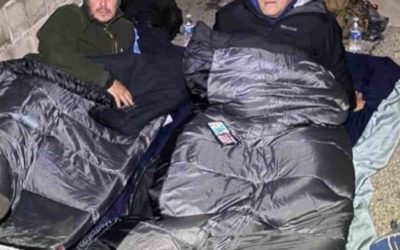 Ken Craft of Hope of the Valley lives unhoused on the streets of the San Fernando Valley for 100 hours and shares the challenges, insights and struggles he faced on this journey.