One of the very basic principles of healthier eating and cooking is to incorporate as many deep and bright colored veggies as you can in your meals. Of course, there are a few exceptions like coconut meat, certain whole grains (Whole Oats, Millet, Kamut), etc, But generally speaking, the darker or deeper the hue the fruit and/or vegetable, the more nutrients you will get getting. This dish hits most of those bases, with deep colors in the onions, beans, corn, avocado, and tear drop tomatoes.
**To make this vegan – swap out the shrimp for either chickpeas or jackfruit. Jackfruit takes a bit of prep – a quick read here : https://www.delishknowledge.com/how-to-cook-jackfruit/ should get you geared up. Be sure to marinate the prepared jackfruit for a good two hours.
Spicy Tomato, Lime, and Vodka Shrimp Bowl
insidewink's Reliable Recipes/ insidewink.com
INGREDIENTS:
Fresh Shrimp 1 lb. – Med. Sized
Fresh Corn on the Cob 2 Ears
Organic Black Beans 1 Can (drained)
Organic Tear Drop Toms 1 qt. halved and lightly salted
Organic Red Onion 1 medium, chopped in ½" slivers
Organic Avocado Cut into ½" chunks
Organic Cilantro One bunch, chopped/halved
Quinoa 1 ½ cups (cooked)
Organic Garlic 3 cloves, minced
Olive Oil 2 Tbsp
INGREDIENTS For the Dressing and Marinade:
Organic Garlic 3 cloves, minced
Anchovies 2, mashed up into a paste or ¼ t. paste
Organic Cilantro 1/4 cup, chopped
Spicy V-8 (low sodium if possible) 3/4 cup
Red Wine Vinegar 1/3 cup
Olive Oil 1/3 cup
Limes 2 oz juiced
Chipotle Chili Powder ½ tsp
Cumin Powder 1 tsp
Tomato Paste 2 Tbsp
Clam Juice 1 Tbsp (optional)
Vodka 2 Tbsp
Kosher Salt 1tsp
Smoked Sea Salt ½ tsp
Ground Black Pepper 5-6 twists or grinds
DIRECTIONS:
For the Dressing/Marinade:
Combine all ingredients and whisk together briskly. Taste for salt and pepper balance and let sit at room temp for a good hour. ** this makes approximately 2 cups of dressing/marinade, store for further use for, say, fish tacos, grilled chicken, or steak salad.
Marinate the shrimp:
Clean and wash in a colander. Transfer to a non-reactive bowl (metal or glass) and pour just enough of the dressing/ marinade over the shrimp to cover them. Place in fridge to marinate for the remainder of prep.
For the bowl ingredients:
Prep Quinoa first – make 1 1/2 – 2 cups according to directions. Using a small sauté pan, heat up olive oil and sauté 3 Ts of red onion along with the minced garlic until softened -about two minutes. Combine the onion mix with the Quiana – salt and pepper to taste and set aside.
Cook the shrimp next. Using a sauté pan, add just enough olive oil to cover bottom of the pan and on medium heat, cook the shrimp on one side for about a minute and half turn for another 45 seconds (until shrimp is just done) and return to fridge to cool.
Cook the corn on the cob – boil or grill – your choice. Cut corn off the cob and set aside. Drain the black beans, but do not rinse.
Assemble the bowl:
In a salad sized bowl, pile the cooked Quinoa on the bottom of the bowl and smooth out. In sections, arrange the chilled cooked shrimp, the beans, the remainder of the slivered onions, the cut corn, and the halved tear drop tomatoes. Place the diced avocado in the center.
To serve – either dress the entire bowl with the dressing or dress individual servings. Garnish w/ chopped cilantro and serve with tortilla chips or warm corn tortillas. Enjoy!
Yeild: Approx. 4 Servings
Yum!!!
Reliable Recipes welcomes Ann Hickey
Over the past four years, we have shared so many great recipes and now we are so happy to share something even better… Ann Hickey! Read About Ann Here
Ann Hickey – MPH, Chef, Health and Wellness Coach
Ann is a proud middle child of seven who grew up in a busy kitchen she ironically avoided when it came to making salads.
Her home in Sherman Oaks is ground zero for culinary risk taking and recipe experimentation. Her beloved and brutally honest taste testers include her husband, son, daughter, and son-in-law.
Ann is a devoted entrepreneur who built a successful hand-crafted marshmallow business from scratch. Following the sale of that company, she went back to her roots of healthy, heart loving cooking. When she's not cheffing, you'll find her blowing off the stink on the tennis court or her road bike.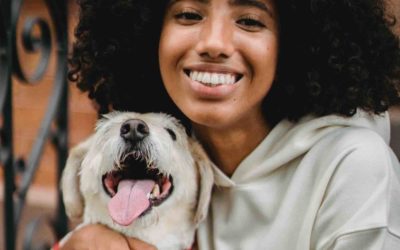 Part 1 of Kathlene McGovern's 2 part series on the best and safest ways to travel with your furry friends!
Dove Rose give us ideas on how to stay curious! Keep it Fresh in the Kitchen, on the Drive and in your Life. New ideas to keep our mind alive!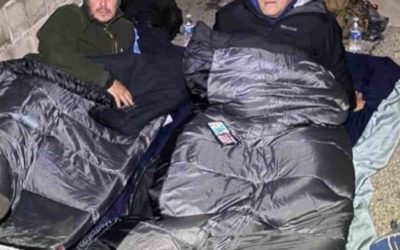 Ken Craft of Hope of the Valley lives unhoused on the streets of the San Fernando Valley for 100 hours and shares the challenges, insights and struggles he faced on this journey.