The heat is on! As much of the planet is dealing with record-breaking heat (buckled airport runways in London and wildfires in Spain's Castile and Léon) we can't help but worry about climate change and what feels like much of the world's lethargic response.
That's why in this month's Happy Headlines we're highlighting inspiring stories about one Indigenous tribe's actions to save a California endangered species, urban planners using paint and plants to cool off cities and save electricity, dolphins whose poo (yes, you read that right) is saving the world's coral reefs, researchers who have learned how to capture water out of the desert air and plans to turn abandoned coal mines into solar hubs.
All showing us that humans' innovative answers along with nature's brilliant adaptations are making the planet a cooler, healthier and happier place!
"The measure of intelligence is the ability to change."
~ Albert Einstein
The Healing Properties of Dolphin Poo
According to our friends at EuroNews.com, a new study shows that dolphin excrement could be "the key to saving the world's coral reefs." Apparently the spinner dolphin, a species well known for their acrobatics, has poo packed with "reef-enhancing nutrients" that is improving the productivity and resilience of threatened reefs in the Maldives and Chagos Archipelago.
While not currently endangered, spinner dolphins do face threats from habitat degradation and increased human activity and researchers are hoping this discovery will help increase measures to protect the species.
Flying the Friendly Skies
At one time California's sky was filled with the awe-inspiring sight of the world's largest land bird – the California Condor soaring against the bright blue backdrop.
But in 1987, the species was categorized as extinct in the wild. In 2003 the Yurok Tribe, indigenous to northern California decided to prioritize the reintroduction of the California Condor to their ancestral territory and in May of this year, thanks to the tribe's collaborative efforts with other native governments and wildlife societies, they released five California Condors into the Redwood National Park.
Supplies For the long Walk
Climate Changing How Cities Cool Off
Positive.News reports that European cities are responding to the escalating heat with innovative measures to cool off buildings, lower energy use and wrangle excessive rainwater. According to the article, "the sheer range of responses that cities across the world are starting to put in place to cool the streets" not only lowered city thermostats but made them healthier and happier places to live.
Read all about the cool roofs and rain playgrounds popping up all over Europe:
Water from Thin (and Dry) Air
Researchers at the University of Texas at Austin have created a new "film" that seems to produce water from thin air. More specifically form the desert air.
Using renewable cellulose and konjac gum, the researchers created the "water-capturing film" which can produce "more than six liters of water a day in areas with less than 15% relative humidity." This could, undoubtedly, have a huge impact on historically drought-ridden areas "allowing millions of people without access to drinking water" to have an easy-to-operate, water-generating device in their home.
Converting Abandoned Coal Mines into Solar Hubs
Our friends at HappyHeadlines.com report that several abandoned coal mines in the western region of Virginia are being converted by the Nature Conservancy into solar hubs. When completed these hubs could provide energy sufficient to support the state's power grid. The state's Department of Energy is hopeful that the project – as many of the mines have existing road and powerline infrastructure running to them already – will bring increased tax revenue and jobs to the state.
Fun Facts about "Innovation"…
In the 1600s, the punishment for being an "innovator" was getting your ears chopped off. Yikes.

In 2008, a British five-year-old was issued a patent for a "

Sweeping Device With Two Heads

" invention.
In 2012, China's patent office granted more patents than any other in the world, including the U.S. Patent and Trademark Office.
While men still file many more patents than women, female inventors are increasing. Women were listed as inventors on

18 percent of all patents issued to U.S. inventors.

In 2011 the Securities Exchange Commission showed companies mentioned some form of the word "innovation" 33,528 in annual reports. That's not so innovative!
TIME's

50 worst innovations

listed in 2010 include Foursquare, Farmville and the Segway. That sounds right.
From HuffPost. Read more Here!
"Without change there is no innovation, creativity, or incentive for improvement. Those who initiate change will have a better opportunity to manage the change that is inevitable."
– William Pollard
Kathlene Mc Govern
Kathlene Mc Govern is a graduate of UCLA with a BA in English/Creative Writing. She is the winner of the David Wong Louie Creative Writing prize, has served as the fiction editor for PCC's Inscape Literary Magazine and worked as a staff writer for Blindfold Magazine, a print mag that combined activism with pop culture and fashion where she wrote features on several actors and directors including Darryl Hannah and Aaron Paul and Casey Cooper Johnson.
When she's not writing, Kathlene teaches a performance workshop for dancers around the country called Acting Dynamics for Dancers. The workshop teaches dancers to create story and connect emotionally to choreography, allowing for more dynamic performances.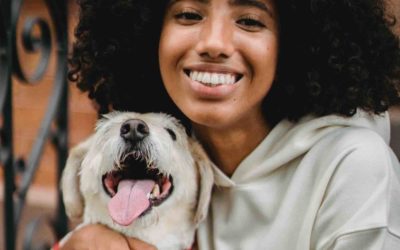 Part 1 of Kathlene McGovern's 2 part series on the best and safest ways to travel with your furry friends!
Dove Rose give us ideas on how to stay curious! Keep it Fresh in the Kitchen, on the Drive and in your Life. New ideas to keep our mind alive!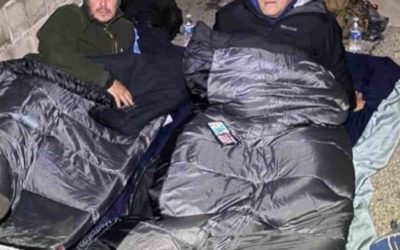 Ken Craft of Hope of the Valley lives unhoused on the streets of the San Fernando Valley for 100 hours and shares the challenges, insights and struggles he faced on this journey.