Creamy, Easy and Delicious
This potato salad is my favorite side dish for summer BBQs and with a good dose of fresh dill, it's sure to be yours as well.
My family has always enjoyed Fourth of July celebrations. Ever since our children were little, we have had barbeques in our backyard. We get lots of hot dogs, hamburgers, coleslaw and, of course, this recipe for potato salad. Then, our friends and neighbors come over and we celebrate into the evening. There are fireworks always going off near us and we can hear them during the party.
Even when the gatherings are small, this salad reminds me of all the times we have enjoyed celebrating our great country's birthday.
POTATO SALAD WITH DILL
Here are the INGREDIENTS you'll need:
3 lbs. Yukon Golden potatoes
1 cup mayonnaise
1/4 cup yellow  or Dijon mustard
2 teaspoons apple cider vinegar
2 teaspoons sugar
1/2 teaspoon onion powder
1/4 cup sweet pickle relish
1 stalk celery, chopped
1/4 cup green onion or sweet onion chopped
1 1/2 Tablespoons fresh dill, chopped
1/2 teaspoon salt and pepper, each
4 hard boiled eggs, 3 chopped and 1 sliced
paprika
Now the easy DIRECTIONS:
First, cut each potato in half ( it makes them easier to cook). Then, place all the halves into a large pot and cover with 1 inch of water. Add 2 teaspoons salt and bring to a simmer. Simmer until all the potatoes are fork tender all the way through, this should take about 20 minutes. Drain well. Let the potatoes cool and then peel and discard the skins.
Place potatoes in a large bowl. Run a knife through them until they are cut into bite-sized pieces.
In a small bowl, mix together mayonnaise, mustard, vinegar, sugar, and onion powder. Pour over potatoes and mix in well.
Add relish, celery, onion, dill and the chopped eggs. Mix in.
Add salt and pepper.
Top with sliced egg and sprinkle with paprika. Cover with plastic wrap and refrigerate at least 4 hours.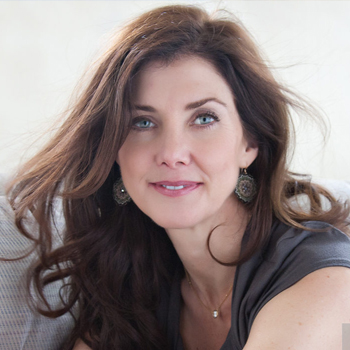 Jean Trebek
Jean is a Professional Religious Science Practitioner, Reiki Master and Sound Healer. She grew up on Long Island, NY, and now lives in Los Angeles with her wonderful husband of 29 years, Alex, and has 2 amazing adult children, Matthew and Emily. Jean enjoys taking long walks, watching movies, and traveling. She is very grateful for her family, Willy the dog, friends and good coffee.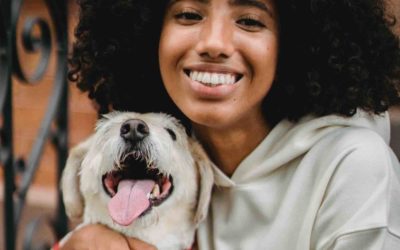 Part 1 of Kathlene McGovern's 2 part series on the best and safest ways to travel with your furry friends!
Dove Rose give us ideas on how to stay curious! Keep it Fresh in the Kitchen, on the Drive and in your Life. New ideas to keep our mind alive!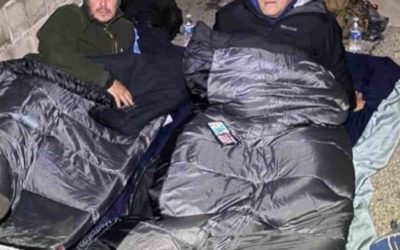 Ken Craft of Hope of the Valley lives unhoused on the streets of the San Fernando Valley for 100 hours and shares the challenges, insights and struggles he faced on this journey.